When easyJet's new cabin crew and pilot uniforms take to the skies this month, every one will represent the recycling equivalent of some forty-five plastic bottles. The airline is working in partnership with uniform supplier Tailored Image out of Northern Ireland, and expects to use the equivalent of approximately 500,000 bottles a year, or 2.7 million over the five-year lifetime of the contract, to produce the materials for the airline's uniforms.
But it's not just the recycled sourcing that's an advance: it's the fabric material too, which is designed to be more longer lasting than the previous generation of uniforms, so fewer replacements will need to be created. It also improves on abrasion resistance, adds elasticity and offers a four-way stretch — crucial for the physical requirements of the cabin and flight deck crew positions.
Plastic packaging and internal structural items have been swapped out for options: cardboard collar stays and metal shirt clips replace plastic ones, while non-recyclable card and polypropylene shirt covers have been replaced by more sustainable options including cardboard and biodegradable plastics.
With renewable energy used in its manufacture, easyJet estimates that the material has a 75% lower carbon footprint than traditional petroleum-based polyester materials.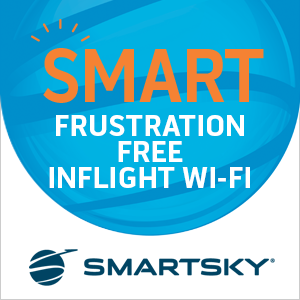 This is all very positive news: airlines need to make uniforms anyway, usually from polyester and other plastic-based materials, and doing so in a lower-emissions way is smart.
More widely, the use of plastics is in the crosshairs of airlines, with easyJet alone removing 27 million individual plastic items from its inflight shopping in its 2020 financial year.
But it's unlikely that all the onboard bottles will come from the airline's own menu — not least because apart from a bottle of water, £2/2.50€/3CHF, most onboard beverages are sold in cans. Recycling onboard waste remains a jurisdictional quagmire, with rules on what is classified as international catering waste making recycling very complicated indeed given the biosecurity concerns involved.
There will, of course, be mumblings about whether a "silly season" announcement in August at the height of European summer about swapping the kind of plastic that crew uniforms are made out of is a matter of rearranging deckchairs onboard the climate Titanic. But easyJet does have form here: for some time it has been at the forefront of pushing for innovations, whether with Wright Electric or with Airbus.
It's a smart move for an airline that knows it needs to consider sustainability in every part of its operations, as director of cabin services Tina Milton says, highlighting the airline's priority to "continue work on reducing our carbon footprint in the short term, coupled with long-term work to support the development of new technology, including zero-emission planes which aspire to reduce the carbon footprint of aviation radically."
Fundamentally, part of easyJet's largely European network consists of the kind of trip that could be replaced by long-distance rail: not just Paris to Geneva or Montpellier, for example, which are already accessible by direct TGV high-speed train, but Vienna to Berlin or Amsterdam, both of which are on the Austrian Railways Nightjet sleeper train route map.
At the same time that this kind of trip is becoming increasingly convenient and the various sleeper train operators of Europe are designing and building more attractive products, governments under pressure to reduce national emissions are placing limits on certain internal and shorthaul flights. Like other European low-cost carriers, easyJet is especially exposed to these two risks.
On balance, easyJet's prior form on green initiatives is strong, even praiseworthy, and this level of reducing the environmental impact of every element of its operations is good to see.
Related Articles:
Featured image credited to easyJet