Airbus is to retain the Stelia brand for its first and business class seats as it restructures some of its French and international subsidiaries into Airbus Atlantic.
The move is part of wide-ranging supply chain work that will combine pre-merger Airbus sites in and near Nantes in northwest France with other former Stelia Aerospace locations in France, Canada, Morocco, Tunisia and Portugal. It reverses the 2008–09 decision to hive off aerostructures work in particular, restructuring the former arms-length subsidiaries into a newer subsidiary that is closer to central Airbus within the wider Airbus Group.
Essentially, the aim is to change the relationship between the airframer and its subsidiary from one of a supplier-client relationship purchasing aerostructures, seats and so on to one that is more integrated within the Airbus operation. Stelia CEO Cédric Gautier continues as the head of Airbus Atlantic.
With Airbus chief executive officer Guillaume Faury characterising the supply chain as "fragmented" and "complex" last year, the overall impact is likely to be focussed internally rather than externally: more responsive changes within the erstwhile supply chain, as well as greater collaboration between Airbus core and Airbus Atlantic.
Indeed, the Stelia-branded business and first class seats are in many ways the most visible part of the business, with their luxurious and très très Made in France market positioning, particularly when it comes to the passenger experience. 
Yet Airbus has not managed to capitalise on having what should have been essentially an in-house seatmaker when it comes to optimising the last few inches of the cabin: the interface between the seats and the sidewalls.
When it comes to seat comfort, particularly in the shoulder space and in the footwell sort of area, these last few inches can mean the difference between six-footer passengers being able to sleep comfortably, or broad-shouldered travellers finding a comfortable position to sit relaxed.
Airbus is not alone in missing this trick: Boeing and the former LIFT by EnCore, acquired by Adient Aerospace in 2018 (itself 49.99% Boeing-owned) produced an economy seat that was praiseworthily optimised for the 787 Dreamliner cabin, but seatmakers of all flavours and ownership structures have yet to surmount this last-few-inches problem.
It will be fascinating to see if the new ownership structure of the Airbus Atlantic-Stelia business will inspire a more joined-up, collaborative process here.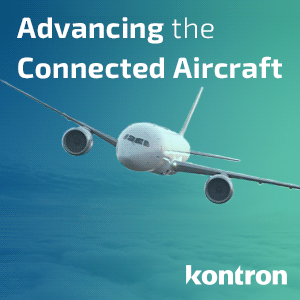 Airbus Atlantic will not include Premium Aerotec sites in Germany, where strikes have been held over the consolidation plans, and which is expected to form part of a core of operations in Germany — an "Airbus North Sea", perhaps. Nor is there news on the Spanish operations near Cádiz in southwestern Spain, which might reasonably have been expected to be included under an "Atlantic" umbrella.
Airbus Atlantic's sites are roughly half split between France and the other countries in number. In France, locations include Méaulte in the north, Montoir-de-Bretagne, Nantes and Saint-Nazaire in the northwest, Rochefort (the key Stelia seats site) and Salaunes in the west, and Mérignac near Bordeaux plus two Toulouse sites in the south west. 
The "Atlantic" moniker may refer back to the Loire-Atlantique département (of which there are just over 100 in France, and which translate internationally as somewhere between a US state and county in function and identity), home to the Nantes, Saint-Nazaire and Montoir-de-Bretagne locations.
Canadian operations are centred in three locations: Montréal Mirabel and Saint-Laurent in Québec, and Lunenburg in Nova Scotia. In north Africa locations include two in Casablanca and one in Tunis, while in Portugal Airbus Atlantic will have an operation in Santo Tirso.
Related Articles:
Featured image credited to John Walton