This winter, Air France is offering its long-haul Business customers a new comfort kit. As part of an eco-responsible approach, this kit is the first model made up of 93% recycled material.
This elegant kit features the company's historic winged seahorse emblem, embodying its rich history. It comes in two colors, navy blue and grey.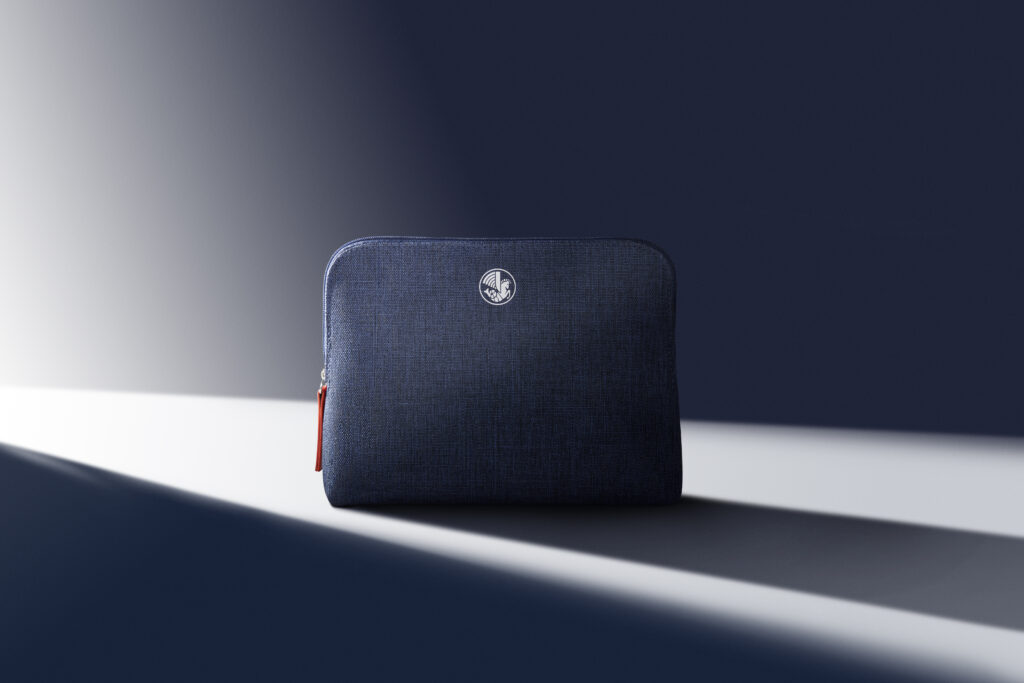 Special thought has also been given to its contents. Each kit thus contains the following items:
 A toothbrush and pen made of cornstarch, and ear plugs packaged in kraft paper, eliminating the use of plastic;
To ensure optimum comfort for customers, the large and soft sleep mask, socks, toothpaste and Clarins cosmetics are still included in the kit.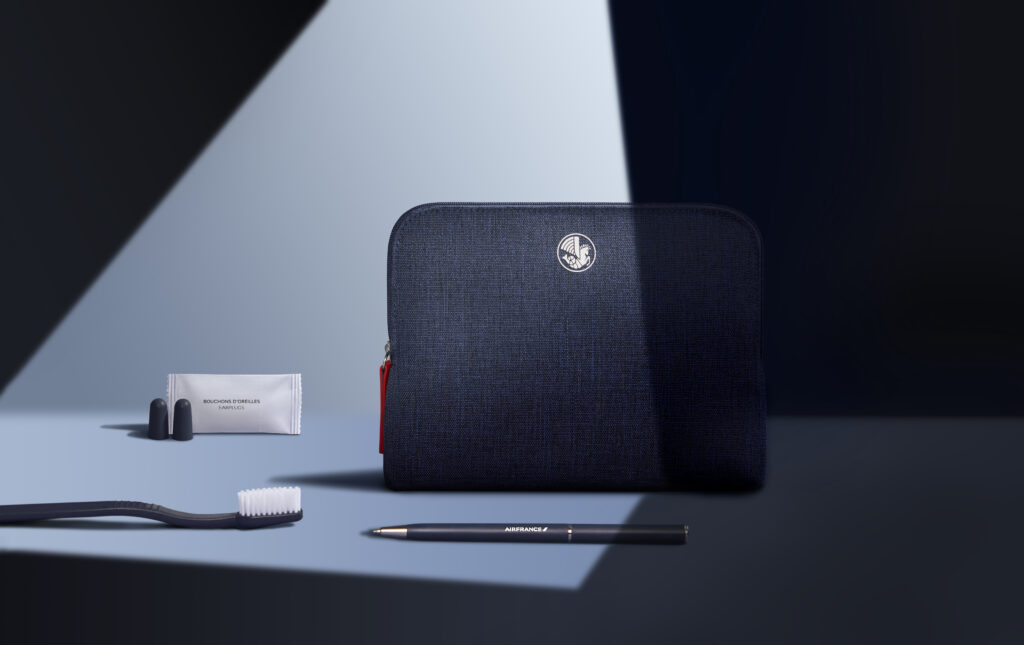 Customers travelling in the long-haul Premium Economy cabin receive a dark blue kit with a sporty look. The kit features the accent, the symbol of the Air France brand, in a red or blue version.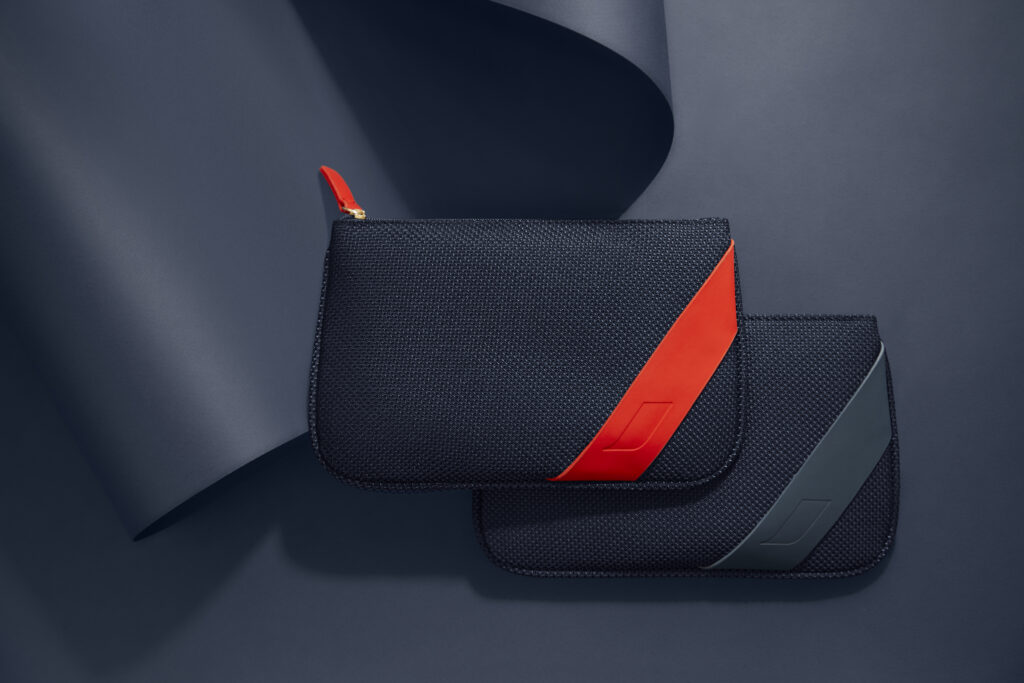 The contents of this kit have been adapted in the same spirit:
 A toothbrush made of cornstarch and ear plugs packaged in kraft paper
A sleep mask and a pair of socks.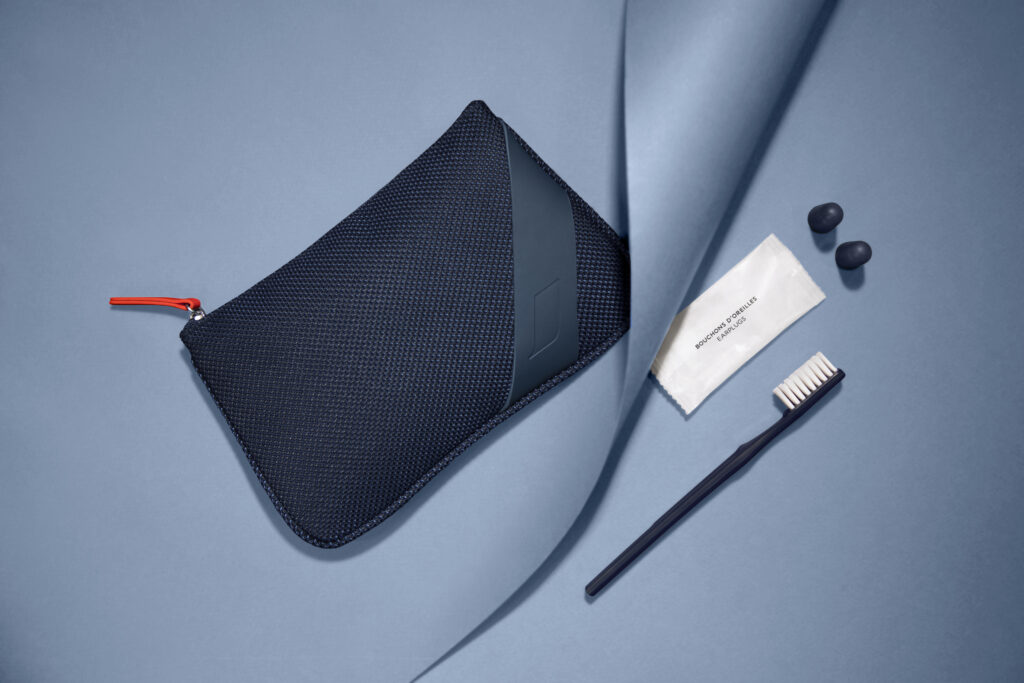 In all cabins, the plastic packaging of each kit is now replaced by a tamper-evident seal. In addition, headsets are systematically cleaned and disinfected, allowing Air France to eliminate single-use headphone protectors and their packaging offered previously.
Intended as a genuine gift sporting the Air France colours, these kits can be collected and taken home after the trip and used again.
By offering ever more eco-friendly comfort kits, Air France is pursuing its everyday actions to reduce the use of single-use plastic on board its flights whenever possible.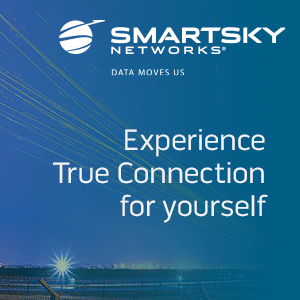 About Air France
Since 1933, Air France has been promoting and highlighting France throughout the world. With an activity divided between passenger transport, cargo transport and aeronautical maintenance, Air France is a major air transport player. A workforce of more than 45,000 staff are committed on a daily basis to offering each customer a unique travel experience. Air France, KLM Royal Dutch Airlines and Transavia make up the Air France-KLM Group. The Group relies on its powerful hubs at Paris-Charles de Gaulle and Amsterdam-Schiphol to offer a vast international network. Its Flying Blue frequent flyer program has over 17 million members. Air France and KLM are members of the SkyTeam alliance which has a total of 19 member airlines.
Air France places the health and safety of its customers and staff at the heart of its concerns. As part of its Air France Protect health and safety commitment, the company has introduced the strictest health and hygiene measures to ensure a safe trip.