For the best part of a decade, airlines have had an A vs B choice for business class on their single-aisle aircraft: either Collins Aerospace's Diamond seat, as first installed in the narrowbody world on the then-Continental Airlines' Boeing 757s in the late 2000s, or Thompson Aero Seating's Vantage, developed for bmi before its takeover by British Airways in 2012.
The last year-and-a-bit, however, has brought a surge of new seats announced and installed on the Boeing 737 and Airbus A320 airframes, and their MAX and neo generations — some delayed by the COVID-19 pandemic, but all fascinating as airlines jockey their single-aisle horses for the restart.
Stelia's Opera outward-facing herringbone and Thompson's Vantage Solo inward-facing herringbone, both with doors, sit firmly at the front of the front cabin pack given that they're both suites and both offer direct aisle access.
Next comes the set of non-direct-aisle-access flatbeds: Diamond and Vantage, plus the Stelia Elysium V-paired flatbeds just selected by China Airlines for its A321neos.
Nipping at their heels are the recliner-plus seats, as exemplified by the Collins Air Rest platform chosen by Cathay Pacific for its A321neos.
Vantage and Diamond are by no means dead, though: SAS launched services with the former on its A321LRs just before Christmas 2021.
Fundamentally, it seems that airlines still believe that a nonstop flight on a narrowbody is likely to prove enough of a #PaxEx pull to be able to put on a less spacious and private product.
The logic goes that if you can fly nonstop for eight to ten hours rather than having to connect, you'll be happy to do so even if it's in a seat where the window passenger has to do the "midnight clamber", launching themselves like a gazelle and/or hippopotamus over their slumbering aisle neighbour to reach the aisle.
It's a compelling argument, clearly. All three of the US majors, plus British Airways' much-missed French subsidiary OpenSkies, its previous London City A318, and a variety of all-business airlines with the latest being La Compagnie, have made the argument across the Atlantic for over a decade.
But innovation is trudging steadily onwards, and the competition is increasingly fierce — and spacious, and luxurious. The other option isn't a 747 with grey 2-4-2 seats any more; it's an A350 with doored suites and beautifully designed, modern cabins.
Safran Seats' experience in delivering international-style business class seats certainly came in handy when it developed the new VUE outward-facing herringbone with direct aisle access for longhaul, single-aisle operators. The seat will debut at this year's Aircraft Interiors Expo in Hamburg.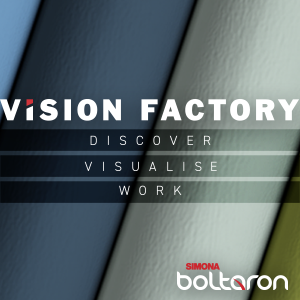 With frequently changing COVID-19 situations and fluid entry regulations at every point over the last two years, the nonstop flight has been firmly a priority for many business class travellers keen not to get stuck at Heathrow, Charles de Gaulle, Dulles or Newark by an expired test or late-changing requirement.
But that won't last forever, and there's a point at which a short hop for a better product — and the promise of a better night's sleep in particular — will certainly make sense for some travellers. With the never-ceasing growth of the antitrust-immunised joint venture cartels across the Atlantic, it will be fascinating to see the extent to which passengers choose top-notch products with stops versus nonstops with less spacious products.
And it's not just competition at the front of the plane. Premium economy has started sneaking up behind on the new long-range narrowbodies, with SAS' A321LR offering the recliner-style product.
Airbus has for many years talked of the "comfort canyon" between increasingly luxurious widebody business seats and the increasingly narrow economy seats behind them. The gap looks different on a narrowbody without direct aisle access up front: if you're going to have to do the midnight clamber anyway, is a recliner seat that bad when one of the legs is a long afternoon day flight anyway?
Related Articles:
Featured image credited to China Airlines/JPA