Last fall, Inmarsat named Philippe Carette as president of its Aviation business. Carette joined the London-headquartered satellite operator from Thales, where he had held several roles since joining the French multinational corporation in 2013, including as CEO of its inflight entertainment and connectivity business, Thales InFlyt Experience.
His appointment comes at an exciting time for Inmarsat. The company is developing a new multi-orbit network called ORCHESTRA, which will bring together its existing near global GEO satellites with terrestrial 5G and what is envisaged as being a small constellation of LEO satellites to power connectivity in aviation, as well as maritime, government, enterprise mobility and new segments such as urban air mobility. And, significantly, US satellite operator Viasat is in the process of acquiring Inmarsat, with the deal expected to close in the second half of this year.
Just over two months into his new position, Carette provided Runway Girl Network with an update on his plans as Inmarsat Aviation president, the work being undertaken to deliver ORCHESTRA, and how he sees the IFEC industry evolving. The full interview is below.
Runway Girl Network: How are you enjoying your new role at Inmarsat? What are your goals as president, Inmarsat Aviation? 
Philippe Carette: I've thoroughly enjoyed my first few months at Inmarsat Aviation. We have incredibly talented teams in place, both within Inmarsat and across our partner ecosystem, it has been a pleasure to work with them. The knowledge, expertise and experience they bring to the table is very impressive. I've also dedicated a lot of my time to engaging with our customers to truly understand their needs, both short-term and long-term. With the aviation industry facing such unprecedented challenges due to the global pandemic, it's important that Inmarsat continues to support our airline and business aviation customers during the recovery, helping them to emerge stronger and ready to capitalise on a wave of exciting new opportunities ahead.
It's clear that the aviation industry's focus on digitalisation has increased significantly since the global pandemic, for good reason. They understand that passenger expectations around inflight connectivity has evolved and if you look at our GX Aviation, European Aviation Network (EAN) and Jet ConneX solutions, usage is higher today than before the pandemic. With that in mind, I believe our recently launched OneFi passenger experience platform is a key strategic priority, as it serves as a springboard for airlines to monetise their inflight connectivity. There is a strong appetite in the industry for this sort of platform, as ancillary revenue generation is only going to gain in importance during the recovery period from the pandemic, with customers increasingly focussing on unlocking new revenue streams through broadband-enabled ancillary services. For example, the market for digital inflight advertising alone is forecast to grow from $266 million today to $3.3 billion by 2030 (Valour Consultancy).
Of course, the aviation industry's digital transformation is not limited to enhancing passenger experience and ancillary revenue generation. It extends to operations and safety too, with benefits such as more efficient maintenance, cost savings from reduced fuel usage and delays, and improved communications, navigation and surveillance (CNS). That's where our next-generation SB-S and Iris solutions are playing a fundamental role and I'm focused on maintaining their growth trajectories in the market, working side-by-side with our partner ecosystem.
RGN: Did you enjoy the APEX EXPO, and what was Inmarsat's message to airlines at the show? 
Carette: I've attended APEX EXPO on many occasions in the past, but the latest one was particularly memorable. Not only because it was the first time that I attended as President of Inmarsat Aviation, but also because it provided an opportunity for the industry to come together and meet each other in person after many months. I know my entire team valued their interactions with customers and partners. We had back-to-back meetings and made a few announcements too, including a certification milestone for our next-generation GX Aviation terminal with GDC, our fifth anniversary of GX Aviation and a visit by the SAUDIA CEO to reinforce the airline's partnership with Inmarsat.
Our message to airlines was one of optimism about the future of aviation. Despite the Omicron variant causing further uncertainty, I feel incredibly positive about the industry's long-term prospects and have been reassured by the passenger trends that indicate things are looking up. At APEX EXPO, we highlighted the critical role of connected technologies to support the recovery; technology will play a crucial role to help airlines build back and win over passengers. The correct use of connected technology can really sharpen the trajectory of recovery.
RGN: Regarding ORCHESTRA, has Inmarsat undertaken any work to deliver the congestion relieving terrestrial network?
Carette: We believe the multi-dimensional approach of ORCHESTRA is the best way to meet customer needs across our different markets, including aviation. Instead of being bound by a single approach, we are bringing together GEO, LEO and terrestrial 5G in a dynamic mesh to deliver capacity to where it is needed in the most efficient way possible. We've received an extremely positive response from the aviation industry since launching ORCHESTRA and a lot of progress is currently being made to turn the network into a reality. We will share updates when possible, but for now, I can confirm that development of the terrestrial network is proceeding well and we are also moving forward with live tests of ORCHESTRA's LEO layer.  
RGN: Inmarsat recently announced that it has achieved its first successful activation of a LEO satellite payload. While Inmarsat confirmed that the satellite is not a nanosat, few other details were available. Can you share any more information about the nature of this satellite (who launched it? Is it part of a planned constellation? Are any aviation-specific applications being tested?)
Carette: Our LEO demonstration satellite payload is testing new concepts for LEO-to-ground and LEO-to-GEO communications, which are key steps in delivering the unique capabilities proposed for ORCHESTRA. We will test additional concepts over the coming months too.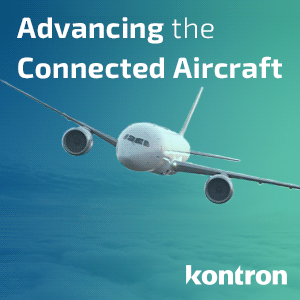 RGN: Does Inmarsat still expect to have a future LEO overlay for ORCHESTRA with a LEO constellation in the range of 150-175 satellites? Can Inmarsat accomplish its goals for ORCHESTRA without a LEO overlay?
Carette: Yes, we still plan to have a future LEO overlay for ORCHESTRA – the dynamic mesh network would not be able to deliver the same performance without LEO. All layers (the existing GEO networks, LEO satellites, and terrestrial 5G) serve a specific role and combined, they work together to provide this first-of-a-kind network. The beauty of ORCHESTRA is the interconnectedness of the network, offering unrivalled flexibility and reliability. 
For aviation, there is a role for LEOs as a focused complement to existing GEO networks and other capabilities to provide additional capacity where it is needed the most, for instance, layering additional high capacity over further high-demand areas such as oceanic flight corridors.
However, global LEO systems are designed for stationary consumer users, not mobility. They can provide value to aviation as part of a broader mix, but large-scale, stand-alone LEO constellations are poorly suited to meet the needs of customers requiring true global mobility.
RGN: Inmarsat has said its initial five-year investment in ORCHESTRA will be roughly $100 million. Does Inmarsat still reckon it can achieve its early goals of the programme with this investment (or has that figure been tweaked in any way)? 
Carette: ORCHESTRA is an ambitious, long-term project which will see the largest ever transformation of Inmarsat's services. The initial five-year implementation for ORCHESTRA will include delivery of the terrestrial network, terminals for the aviation and maritime sectors, and LEO test satellites, and is still expected to be in the order of $100 million. However, the incremental nature of our approach means that our investment plan will be regularly assessed based on customer demand and technological developments.
RGN: In North America, is the GX+ North America solution still being offered, in partnership with Hughes?
Carette: Yes, absolutely – we have a committed partnership with Hughes and will continue to work closely together to anticipate and respond to the North American market's evolving needs. GX+ North America is a leading solution for airlines based in the region, and we continue to see strong airline interest with multiple active engagements.
RGN: SAUDIA recently became the first airline in the world to select the nextgen GX terminal developed with GDC Technics. What type of interest is Inmarsat fielding for this particular solution? And how will this terminal compare to the Honeywell JetWave solution in terms of performance? 
Carette: The market response has been very positive so far. Airlines are excited that this lightweight, low drag terminal is available now and will further optimise the inflight broadband capabilities of GX Aviation, offering even greater speeds and reliability, with fewer moving parts. 
They're also confident that Inmarsat and GDC are delivering on our promises, given the successful assessments, test flights and recent Supplemental Type Certificate (STC) from the FAA for Boeing 737 aircraft. We are progressing at full pace with STCs for additional aircraft types and linefit plans for both Boeing and Airbus airframes. I'm confident that more airlines will follow SAUDIA by announcing their selection of terminal over the course of this year.
RGN: How do you see IFE evolving; do you envisage a more 'connected IFE' experience whereby passengers could access their own streaming services over the seatback using Inmarsat GEO (or indeed LEO) satellite bandwidth?
Carette: We envision a more connected IFE experience in the future without a doubt, with IFE evolving hand in hand with IFC. Inflight entertainment is a critical differentiator for carriers, who will always want to provide branded content as part of the inflight experience. As such, we see connected content as a crucial part of airlines' offer in future. It is not about the GEO or LEO bandwidth but more dependent on the seatback system and its ability to pair with a passenger's device.
Streaming offers substantial opportunities for airlines. With 78% of adults in the United States and 141million people in Europe owning at least one streaming service subscription in 2021, according to Statista, and each new seatback system costing up to $10,000, according to consulting firm L.E.K., there is a real opportunity to capitalise on consumer demand for streaming services. 
We are seeing specialist companies coming to market, such as AERQ, who are offering 4K seatback screens that support application deployment directly to the screen. Many of our airline partners are already enabling passengers to log onto their streaming subscriptions via the seatback and are cutting back on the level of content they license in the cabin. With the airline industry looking for ways to be more efficient as the sector recovers from the pandemic, connected IFE seems like a natural route to do this. 
Related Articles:
Featured image credited to Inmarsat