British Airways' Club Europe business class can be great value on European flights. Priority checkin and lounge access make the airport experience a breeze, whilst an onboard meal served on china plates with a glass of champagne brings a rarified air to the proceedings. However, during the pandemic, with many airlines curtailing their services, does Club Europe still pass muster?
On a recent summer Sunday afternoon flight from Lyon, France to London Heathrow, I was surprised to discover that the onboard offering was actually beyond my expectations, but that British Airways was let down by its poor outstation airport service.
Booking went as normal, and prior to leaving for the airport, British Airways sent me several reminders to complete the process with VeriFLY, the carrier's COVID-19 travel document certification partner. I dutifully uploaded my test, vaccination certificate and the UK passenger locator form, and after 30 minutes VeriFLY gave me the 'all clear'. The app was OK, but it was out of date: it still said I would need to isolate on my return from France, which is no longer the case.
One of the benefits that British Airways sells as part of the Club Europe ticket is priority checkin and bag drop. Here, the outstation passenger experience was truly terrible.
The queue for the Club Europe/priority desk was unacceptably long; I appreciate that Executive Club members benefit from priority checkin too, but it moved no faster than the economy queue which had three desks open. On more than one occasion another Club Europe passenger sailed down the empty queue line next to the desk assuming that was the priority lane, only to be smartly rebuffed.
Some 45 minutes later I arrived at the desk. It was unclear what was causing the delay as the agent processed me (including confirming my COVID-19 test) within moments.
Whilst my VeriFLY app was not checked at this stage, it's possible my efforts the day before had expedited matters, and that the queue problem stemmed from the need to process passengers who hadn't done the same. If so, British Airways needs to do better at fast-tracking passengers who have taken the time to help the airline be efficient.
Security followed thereafter.
Unlike most other full-service airlines, British Airways doesn't offer fast track outside its own hubs, but the regular security was fast, and I was airside in less than ten minutes. There was an absence of sanitizing hand gel stations in the security area, with only one at the end of the lanes for all passengers. Given the amount of moving and (un)packing going on in the area, this was very poorly provisioned.
BA promises lounge access (where available) with all Club Europe tickets, but knowing that some lounges remain closed I checked on the airline's website. It pointed me to the oneworld alliance lounge page, which gave the opening times of the Mont Blanc lounge as 0500-2045, seven days a week.
Yet the Mont Blanc lounge was closed, without notice or signage, and an airport staff member nearby took the time to interrupt their personal phone call to tell me and another crestfallen prospective mountaineer that there would be no Mont Blanc for us today.
I trudged to the gate area, which was dirty and hot, but spacious. The lack of air conditioning was a big issue for me, especially when boarding was delayed.
Priority boarding was in effect, only to be held up for 15 minutes in the hot, stuffy jet bridge in the height of summer.
Once on board, I was handed a single alcohol wipe to clean my seat area. The seat was comfortable, but visibly hadn't been thoroughly cleaned, which is surprising, given that the airline stresses its COVID -19 precautions to passengers.
The Club Europe cabin was configured for 14 passengers, but did not feel busy at all. BA maintained mask and social distancing rules, which appeared to be followed.
I was concerned about what catering would be offered (if any), but I need not have worried. Certain things had changed (no menus), but the usual Club Europe meal was served on real china and silverware. The bread was served in individual wrappers, but was warm and very fresh. I ordered the Asian vegetarian meal — a delicious medley of melon, cucumber and raita, which was above my expectations.
Drinks were served in individual bottles both with and after the meal. Coffee and tea were made to order.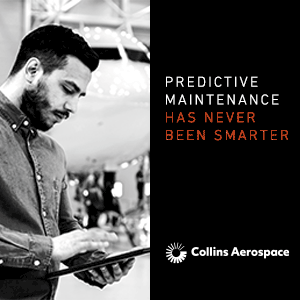 The service on board was excellent. Having two crew in the Club Europe cabin marked a big improvement to the one person I had been used to. Plates were cleared away almost as soon as dinner was finished, and there was nothing more to do but sip champagne — a drinkable Nicolas Feuillatte — amongst the clouds.
Generally, this Club Europe experience was mixed. The service on board was well-executed, with the airline preserving the best qualities of its offering. However, British Airways' failure to adequately manage its outstation operations is a real disappointment: from the poor queueing experience to the surprise closure of the lounge.
This is all basic COVID-era stuff that British Airways needs to either fix or inform its passengers that they won't get what the airline has sold them.
Related Articles:
All images credited to the author, Fintan Horan-Stear