Roughly a year ago, I anxiously boarded an Air Canada flight to Toronto. Having spent months in lockdown in a central London flat, I was desperate for a bit of Canadian wilderness and aching to see my family. But I was also dreading every step of the journey, including the then-mandatory 14-day quarantine on the other side.
Last week, in what would be my first international trip since that flight 12 months ago, I travelled once again to the motherland. This time, I flew Canadian leisure carrier WestJet, which resumed service from Toronto Pearson and Calgary to London  Gatwick at the beginning of July using 320-seat Boeing 787-9 aircraft.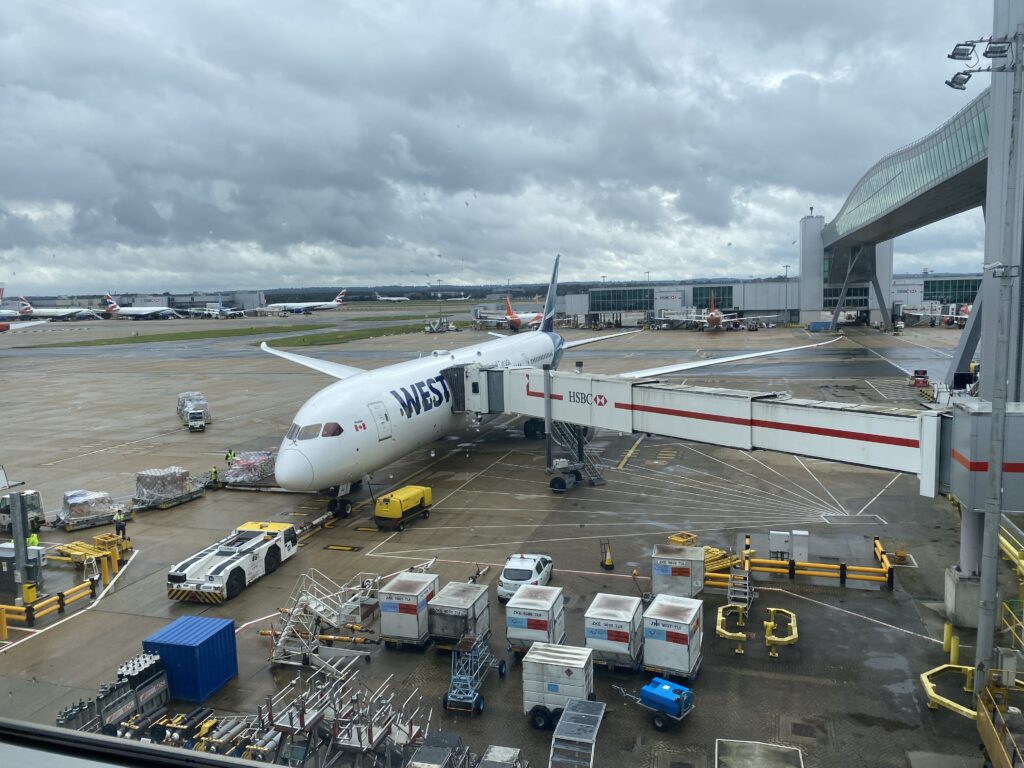 The prep
Since March 2020, Canada has had some of the toughest border and travel restrictions around. In July, Canadian citizens were relieved to learn they could travel to Canada and avoid the 14-day quarantine (at least three days of which are carried out in a hotel) if they meet a list of criteria.
To be eligible for quarantine bypass I had to verify that I'm Canadian (check!), that I've been fully immunized against COVID-19 by a government-approved vaccine (Pfizer-BioNTech, Moderna, AstraZeneca/Covishield or Janssen) at least 14 days prior to arrival, provide a negative molecular test taken within 72 hours of boarding, and demonstrate that I had a suitable place to quarantine in the event that my arrival test (executed at YYZ) came back negative.
I was allowed to obtain any molecular test administered by a professional. In my case I simply went to the pharmacy nearest my London flat and paid £100 for guaranteed results in 24 hours. All the required information was submitted using the Government of Canada's ArriveCAN app, which was very easy to use and allowed me to simply upload images or screen grabs of the various documents from my phone's photo library.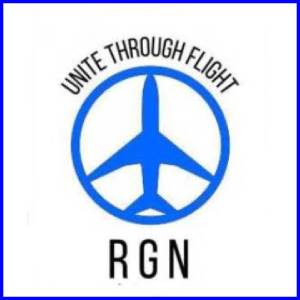 Like many airlines, WestJet has a new policy that allows passengers one flight change or cancellation at a very low penalty level in the event you can't travel due to a positive COVID-19 test or for any other reason. Because I am so out of practice in booking flights, I booked my return flight in the wrong month and had to change my flight right away. Good thing my departure test was negative!
In all, I thought WestJet did a good job preparing me for the journey with emails outlining travel requirements.
The airport
Given that Gatwick's North Terminal is still operating at only a fraction of capacity, it was a breeze to get through. The main airline operating from this terminal is low-cost carrier easyJet so there was definitely a holiday vibe about the place.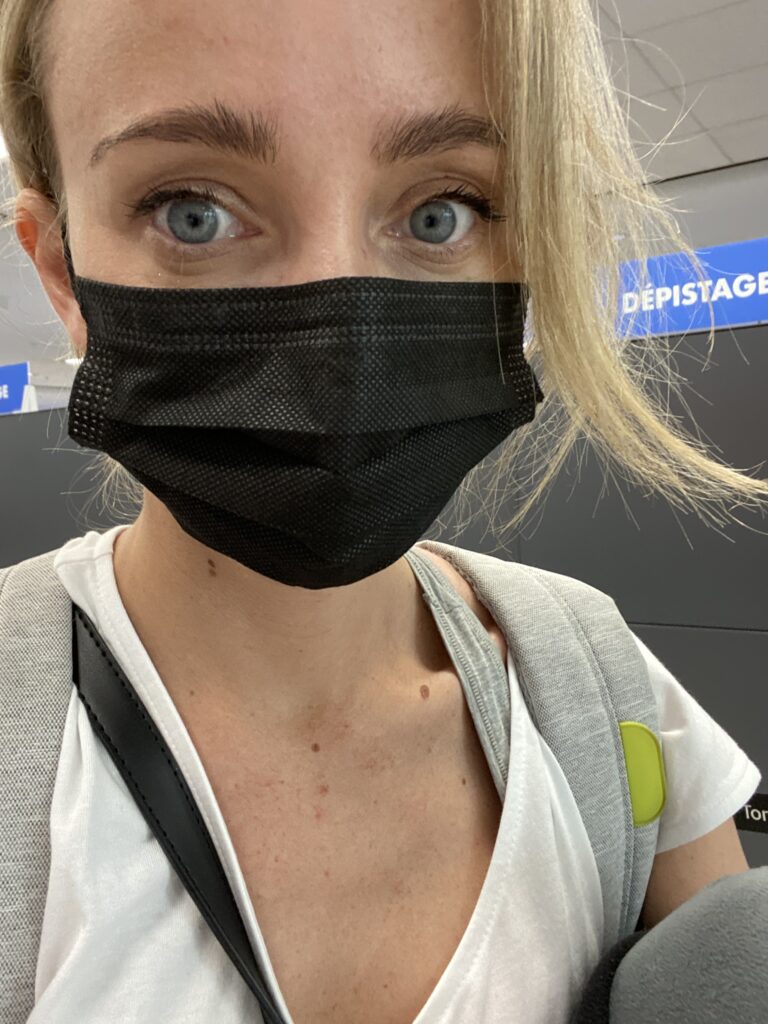 There were very few lone travellers like me and not a suit to be seen. Instead, the terminal was filled with families, couples and groups of friends jetting off to sunny destinations.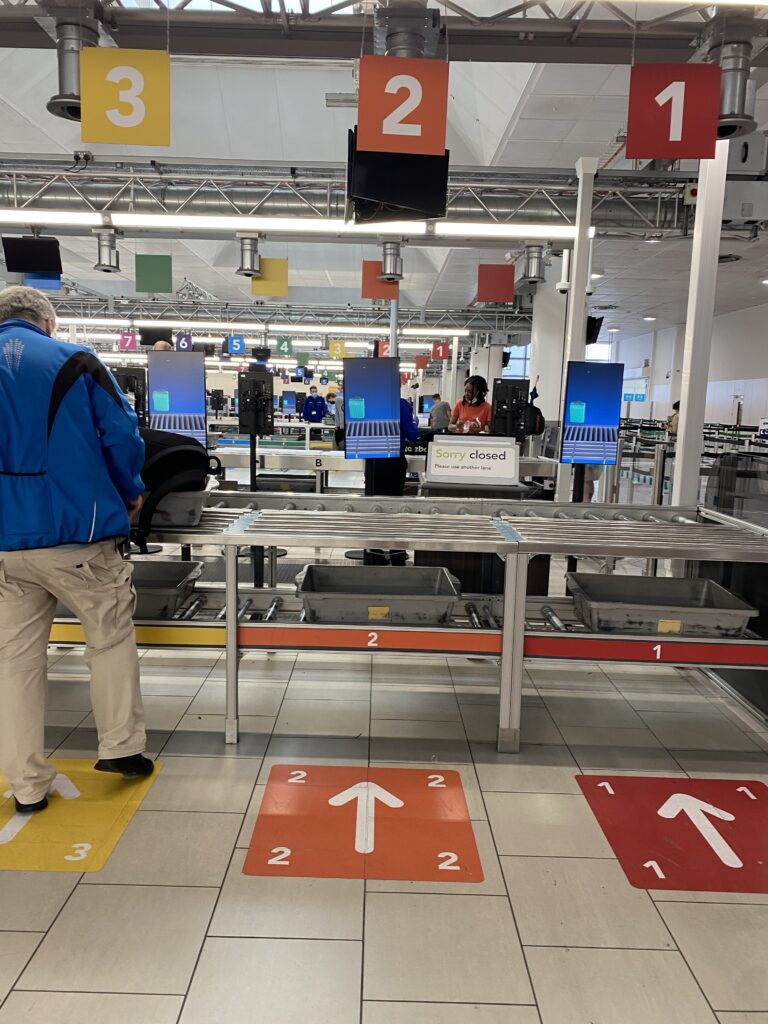 Sanitization stations are scattered about the airport and there is plenty of signage reminding travellers to socially distance, wash hands regularly and wear a mask.
The flight
As we waited in the jet bridge to board our 787-9 aircraft, a member of the crew handed each passenger a disinfectant wipe.
"To disinfect your seat area," was all she said.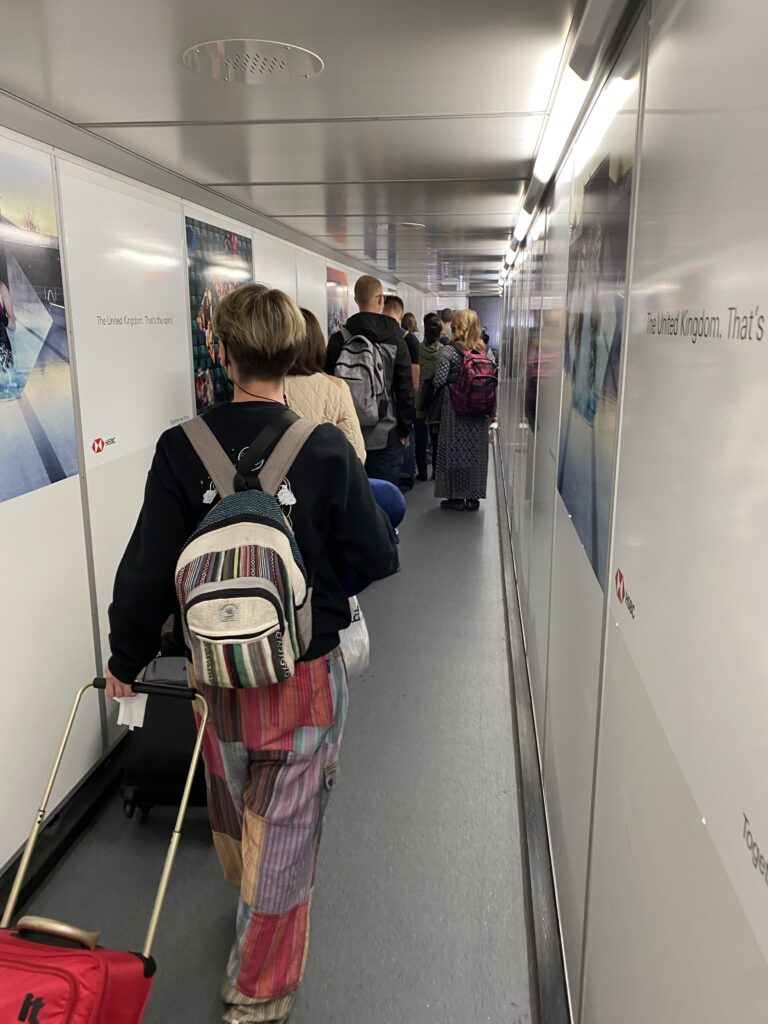 I confess I found it rather amusing to see people on a jet bridge trying to juggle carry-on bags, neck pillows, shopping, boarding passes AND a wet wipe as they boarded the plane. I also thought some folks might be confused by the wipe, wondering if the airline had already disinfected the seat areas, which of course it had.
In fact, the aircraft was immaculate. This is to be expected considering enhanced COVID-19 cleaning regimes and the fact that WestJet's 787-9s are nearly brand new, having entered the fleet in January 2019.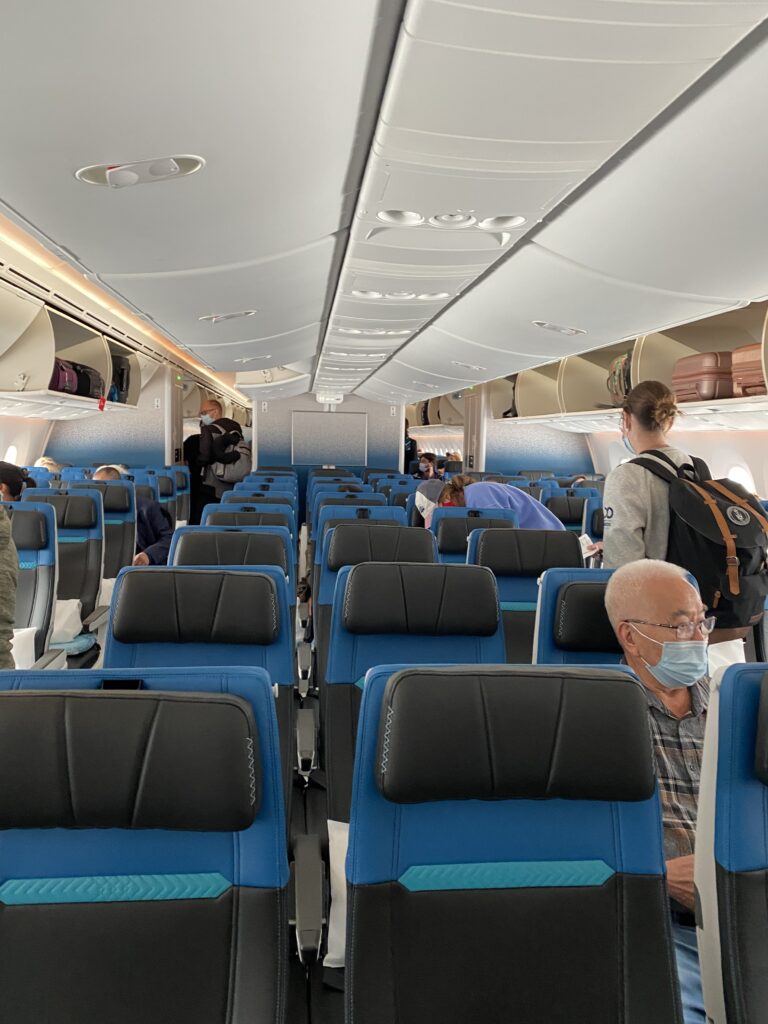 A petite traveller, I flew economy class and found the cabin to be spacious, fresh and inviting. I was surprised to be handed a blanket and pillow on this day flight and noted that the design details which embellished the seats and were incorporated in the new livery, were repeated all over the cabin.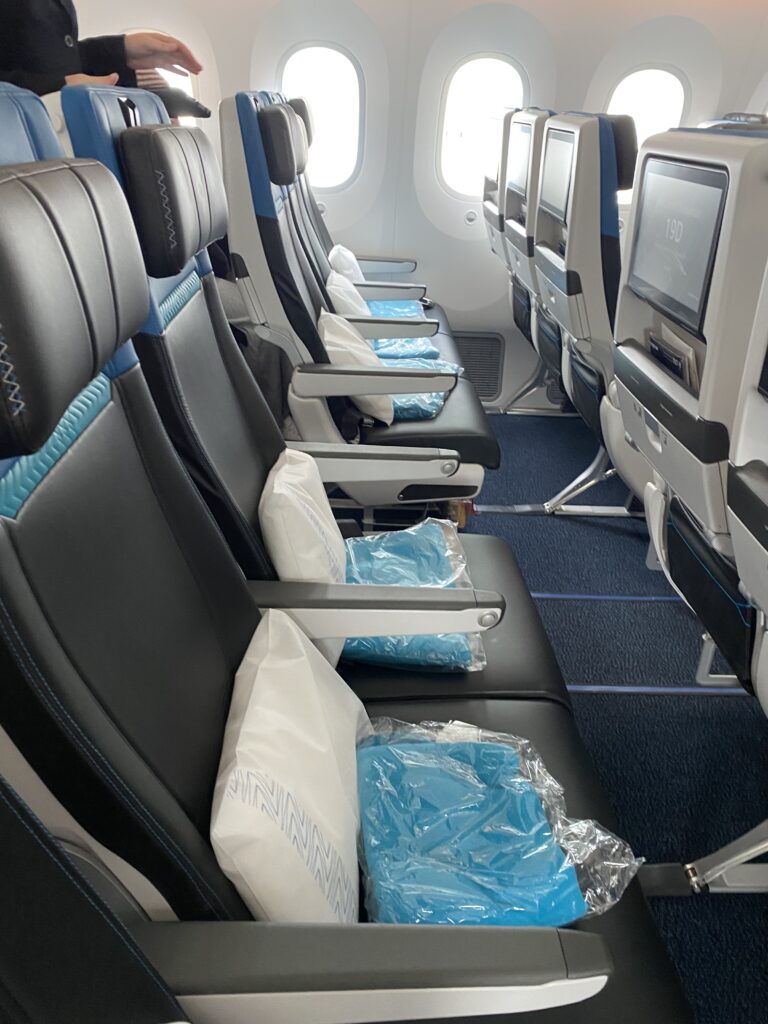 Masks were mandatory onboard, but this trip to Toronto definitely had a more "chilled out" vibe than last year's Air Canada flight. Crew wore masks and gloves but not the face shields and full-body PPE that I'd seen in 2020.
WestJet's in-seat IFE system, provided by Panasonic Avionics, offered a good selection of content, and the screens were highly visible, even in the bright cabin.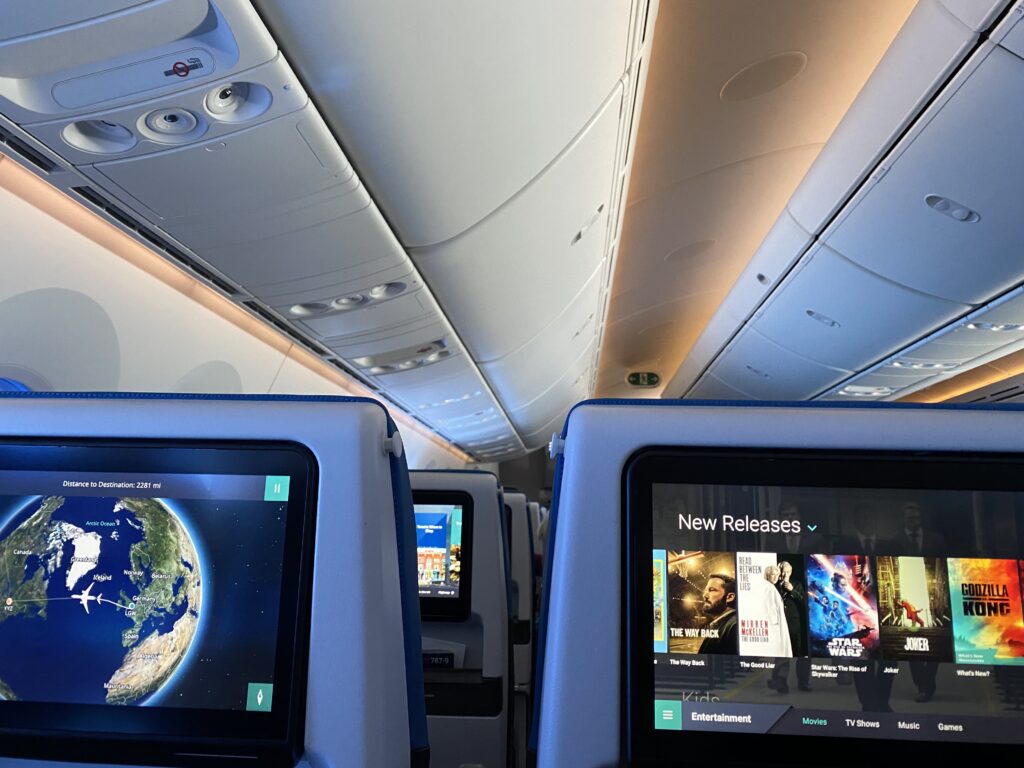 The system was easy to navigate and offered a really fun moving map, complete with points of interest, from FlightPath3D.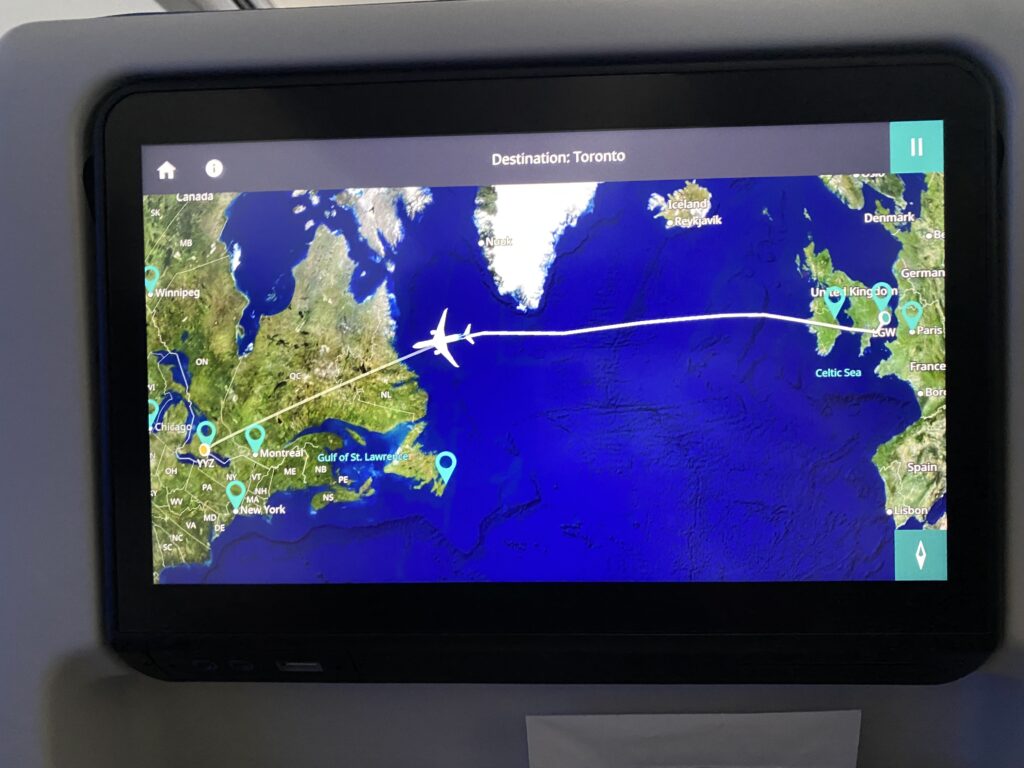 I really liked that the home screen offered tips for things to do, places to shop and where to eat in Toronto.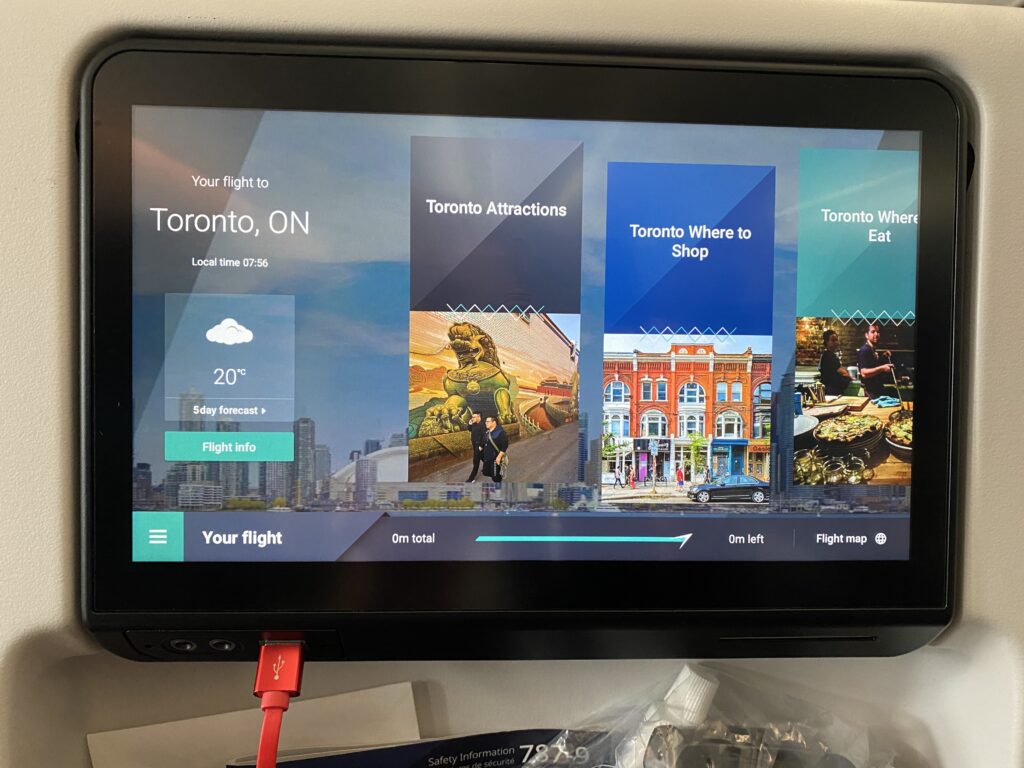 During the main meal, I enjoyed the coconut vegetable korma, which was accompanied by a small salad, a roll, some butter and a fudge pot. I discovered that I've been missing airplane food a lot! Alcoholic drinks were free but I suspect there's an unspoken limit of two in economy.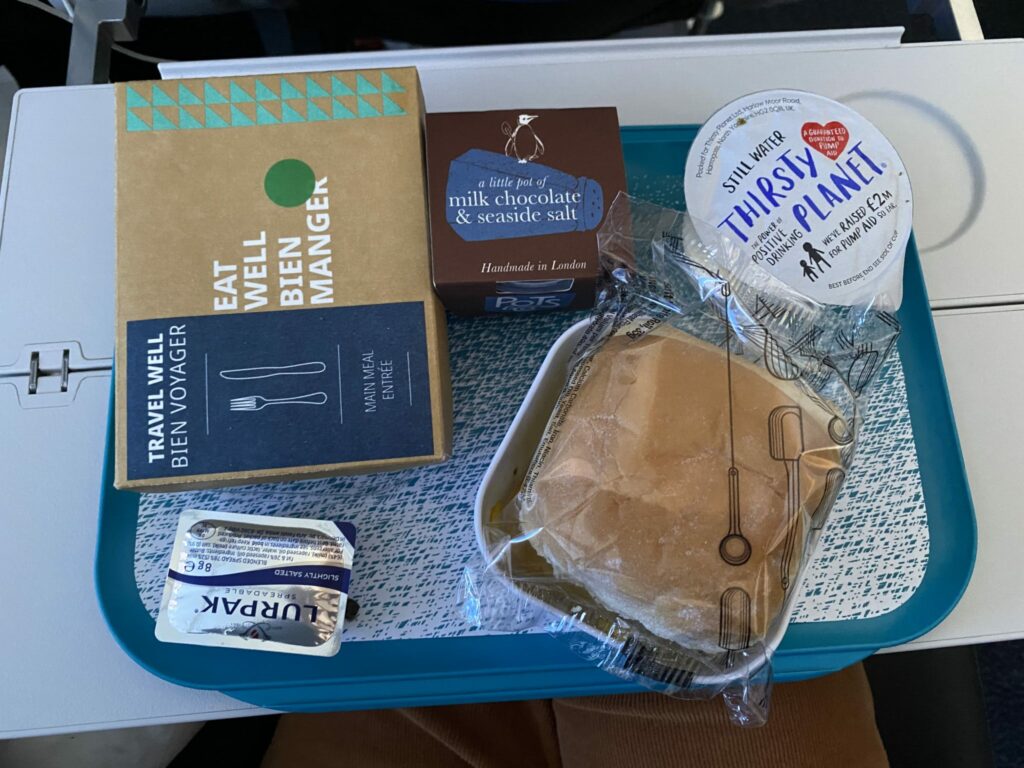 The second service was less thrilling. A box was delivered with a chocolate brownie and two slivers of sandwich that appeared to be egg salad and…. cucumber cheese?
Arriving in Canada
Two days before my flight, and very luckily for me, the government of Canada and the union representing its border employees reached a deal to end job action that would have made my experience at Toronto Pearson a lot more trying.
As it was, getting through the automated passport kiosks and initial customs interview was quick and painless, until I was intercepted while walking with my suitcase and sent for secondary inspection. After having my bags rearranged by a rather humourless customs officer, I set off to get a COVID-19 test on-site.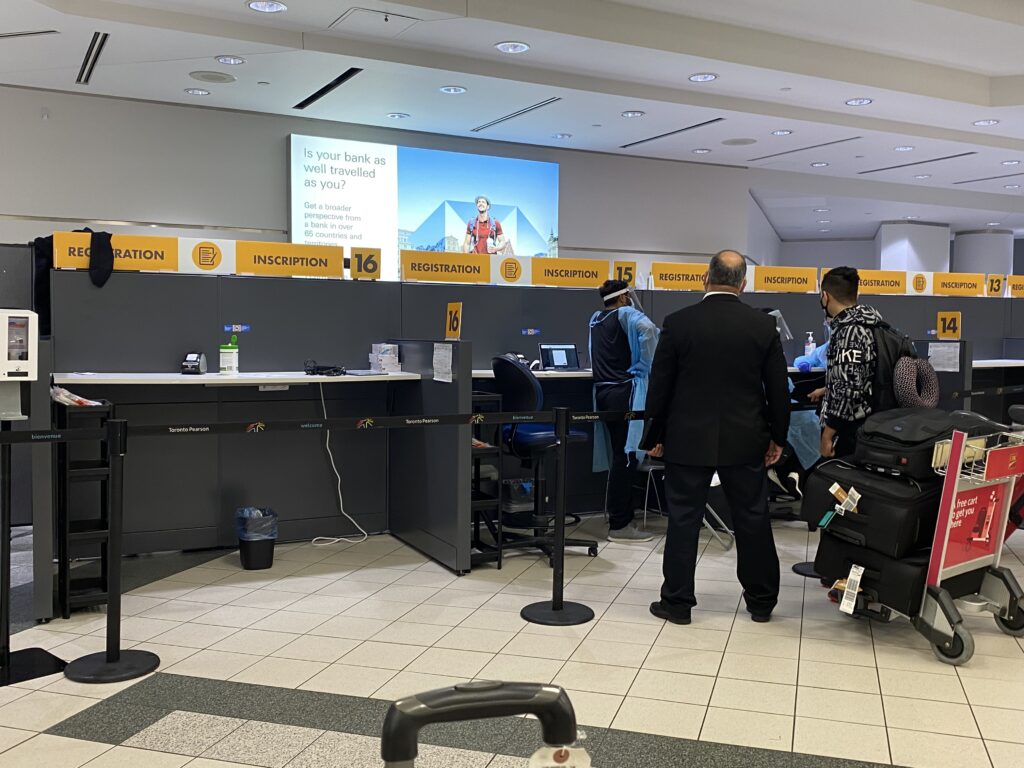 This part was pretty stressful. I was asked to scan a QR code and fill out an online form to register with Switch Health, a Toronto-based healthcare company that manages testing at the airport.
Once registered online, I had to register again with a person, then stand in a long line with other passengers to get a nasal swab before finally being released into the wild.
The test doesn't cost anything, and the idea is that you are free to go about your business unless it comes back positive, at which point you must self-isolate at the address you provided through the ArriveCAN app.
It took about two hours to get through YYZ. Overall, the trip was absolutely worth it, and the inflight bit was really quite enjoyable after a year on the ground. Here's to many more international flights!
Related Articles:
All images credited to the author, Maryann Simson