The FAA has issued a new airworthiness directive for certain Boeing 737-800 and -900ER series aircraft fitted with Viasat's satellite-based inflight connectivity system, after fielding reports that several of the fittings that attach the radome with the fuselage "were cracked to the point of failure" on aircraft modified in accordance with a very specific supplemental type certificate from Astronics-Armstrong.
According to the FAA, there are currently no US-registered aircraft affected by the AD. Viasat tells Runway Girl Network that it has been "working closely and swiftly with Astronics-Armstrong and the one impacted airline partner to inspect the equipment referenced in the AD and has regularly reported to the FAA throughout this inspection process."
Viasat adds: "A minimal number of aircraft are affected by this directive, which we are working with our partners to bring back to service quickly and safely."
The company did not name the airline. It supplies IFC to a cadre of international carriers, including Boeing 737NG operators El Al of Israel, KLM Royal Dutch Airlines and Australia's Qantas.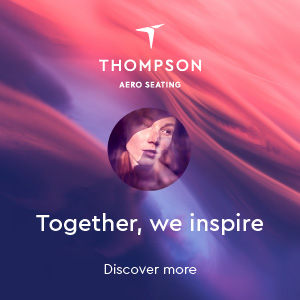 The FAA notes that the AD impacts 737-800 and -900ER series aircraft with Viasat IFC system antenna provisions installed in accordance with Astronics-Armstrong's STC (ST04096CH).
The AD requires demodification of the STC installation on the airplane  — "before further flight" — by removing the external equipment installed during the STC modification (including the radome, antenna, and associated structure), installing doubler and fasteners, and facilitating system deactivation by pulling and collaring associated circuit breakers if installed.
It also requires inspecting the external and feed-through doublers, intercostals, skin, and frames in the area around the removed external equipment for cracking, and repair if necessary.
"The FAA is issuing this AD to address cracked fittings, which could result in loss of the radome and antennae, and consequent damage to the tail and damage to the fuselage in the vicinity of the radome, which could reduce the ability of the flightcrew to maintain safe flight and landing of the airplane," states the agency.
It has provided a breakdown of the estimated cost of complying with the AD for any affected airplane that is imported and placed on the US Register in the future. It estimates that the demod and install work will equate to roughly $9,500. Astronics-Armstrong did not provide immediate comment.
Related Articles:
Featured image credited to istock.com/Nick Whittle