As Telesat puts the pieces in place to launch its nextgen LEO broadband network Lightspeed, the Canadian satellite operator has forged what is expected to be one of several antenna partnerships to support the aviation market. Perhaps unsurprisingly, given the successful prior testing of ThinKom Solutions' Ka2517 VICTS antenna over the Telesat Phase 1 LEO satellite, the two firms announced today that they will collaborate on integrating Ka2517 with Lightspeed.
It's a notable achievement for Hawthorne, California-based ThinKom, which has recently seen strong momentum behind Ka2517 in commercial aviation. For example, the mechanically-steered phased array antenna is a key part of GDC Technics' terminal, which will support the GX+ North America regional inflight connectivity collaboration between Inmarsat and Hughes Network Systems and is also being positioned as a global solution for Inmarsat's GX Aviation transmissions, competing directly with Honeywell JetWave hardware.
Indeed, the Ka2517 antenna is currently in full production with multiple Supplemental Type Certificates awarded for both Airbus and Boeing aircraft, and ThinKom expects hundreds of these Ka-band aero antennas to be operating on GEO satellites when the Telesat Lightspeed LEO network is ready to support commercial service.
"It will be straightforward and inexpensive for an airline to modify any of these installed GEO-only Ka2517 antenna systems to interoperate with the Telesat Lightspeed LEO satellite constellation and existing GEO networks," the two firms stated, intriguingly, in a press release.
During an interview with Runway Girl Network, ThinKom chairman and chief technology officer Bill Milroy confirmed that such a migration could be accomplished aboard aircraft in a single overnight. "The main thing that needs changed is the Modman."
"The airline would need a Telesat Lightspeed modem, which would be encapsulated into a Modman," noted Telesat director, product and commercial Manik Vinnakota.
But why would an airline with a new Ka2517 system talking to GEO satellites choose to interoperate with Telesat Lightspeed? Will the latter be better?
"I think the biggest confirmation came last week when one of the final large satellite operators announced a LEO program," said Vinnakota in reference to Inmarsat's announcement that it will bring together its existing GEO satellites with a new small constellation of LEO satellites and terrestrial 5G into an integrated, high-performance solution called ORCHESTRA — the type of NGSO play pooh-poohed years ago.
"The market has now recognized the fact that LEO is the future of satellite connectivity because definitely you can solve for high speeds [with GEO] but without solving for latency or dense hot spots…," said Vinnakota. "So, it's not a question of LEO versus GEO anymore, it's a question of — how do we make sure LEO is part of the solution? How do I get to a solution with LEO without sacrificing my investment today?"
In that vein, airlines operating aircraft fitted with the Intelsat (formerly Gogo) 2Ku solution with ThinKom's VICTS antenna in the Ku-band under an ARINC 791 install footprint would have the option of swapping out the Ku disks for smaller Ka2517 disks as long as they own their own hardware. In short, ThinKom doesn't believe it is precluded from replacing 2Ku with Ka2517, though the latter solution would still need to be STC'd.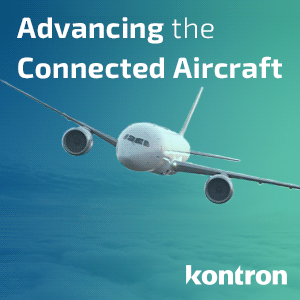 ThinKom's ability to interoperate between LEO and GEO satellites (or indeed MEO/GEO) makes it both attractive and somewhat future-proofed, said Vinnakota, "and plays well into what airlines are thinking" — that is to manage more of the inflight connectivity themselves.
Under their teaming agreement, Ottawa, Canada-headquartered Telesat and ThinKom will work together to facilitate operation of the Ka2517 antennas on the fully integrated 298-satellite and ground network, which is expected to begin services in 2023 and support inflight connectivity, specifically, in 2024. Testing will be conducted to validate both intra- and inter-satellite handovers on the Ka2517 terminal when the Telesat Lightspeed satellites are in orbit.
"The efforts under the agreement will include integration of the Ka2517 as a complete aeronautical User Terminal solution, followed by formal type approval of the Ka2517 on the Telesat Lightspeed network," the two firms explained in a statement.
"Based on the high performance and efficiency of the Ka2517 antennas and Telesat's advanced LEO satellite network, downlink speeds are expected to reach up to 830 Mbps and uplink speeds up to 200 Mbps to a single aircraft."
Those are remarkable anticipated speeds for Lightspeed in aero, and could prove transformative for the passenger experience. "Look at the whole equation being obviously the total cost of service today and tomorrow and start with the customer experience and find the best economics to solve for it. We think Lightspeed starting with ThinKom solves for today and tomorrow," said Vinnakota.
The optical, laser-linked global coverage that will be provided out of the gate by Lightspeed offers "the nextgen features that others are talking about" for their second generation systems, noted Vinnakota. Little wonder, then, why other IFC stakeholders, including service provider and integrator Anuvu (formerly Global Eagle), are so eager to tap into the power of Lightspeed for inflight and maritime connectivity.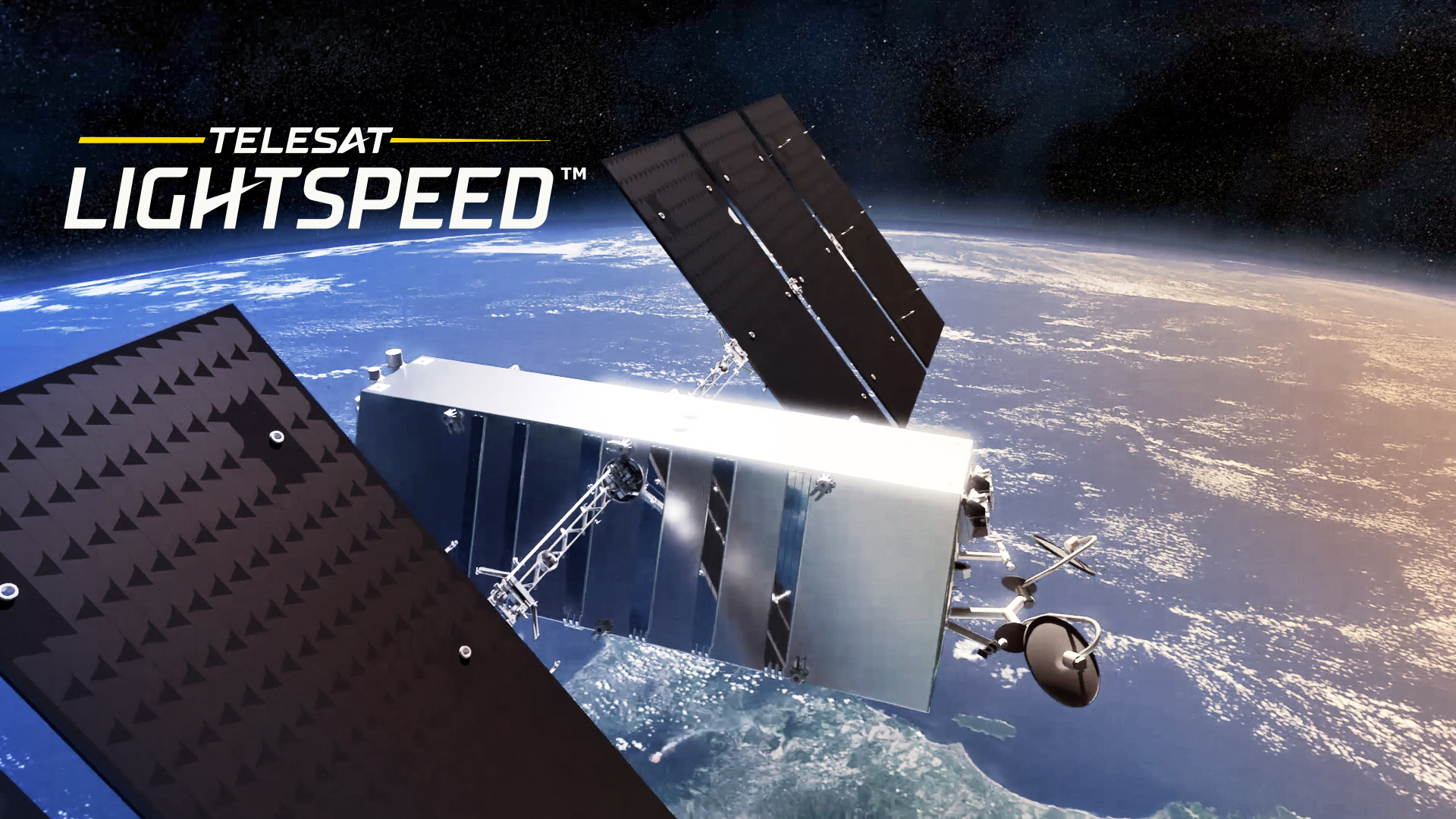 Related Articles:
Featured image credited to istock.com/Eoneren Note: All the world map textures are originally from NASA.