As several US-based airlines chart a slow and winding course towards low-cost or free Wi-Fi for passengers, or in some cases continue to prove the viability of such, American Airlines has taken a much different approach.
The US major was one of the earliest adopters of onboard connectivity with a paid service. In recent years, it has been expanding its piecemeal free Wi-Fi approach by opening bits and pieces of the web to passengers, rather than the whole thing.
Instead of offering free access to the full internet or even a more limited messaging-only service, American is offering free access to a select handful of online services. The carrier started offering free access for subscribers of Apple Music in February 2019, and on Monday announced that all passengers on flights operated with Viasat IFC equipment (more than 80% of its mainline narrowbody fleet) will have free access to 30 minutes of TikTok.
TikTok is a video-heavy social media platform popular with Gen Z and increasingly popular with other age demographics. Though TikTok is mostly known for its dance challenges and lip-sync videos, American says there is plenty of content for people of all interests, so long as they know where to look and how to find it.
Due to TikTok's nature as a video-heavy and data hungry application, this is a particularly interesting partnership choice for American and Viasat. The TikTok app alone, which American says passengers can download in-flight, weighs in at a hefty 228.1 MB on iOS. The app download represents more than the average British Airways passenger utilizing Inmarsat's European Aviation Network (EAN) system gobbles up in an hour, according to information published by Inmarsat.
Data usage will vary from user-to-user, but some reports peg TikTok usage at about 180 to 420 MB per half hour depending on user settings, bringing total user data consumed by each passenger to as much as 600 MB. American and Viasat must be pretty confident that the IFC system will not only be capable of delivering a smooth experience for TikTok users, but also for the rest of the passengers who opt to pay for full Wi-Fi access.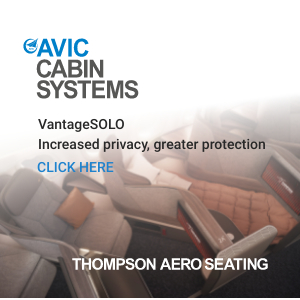 Since TikTok users may bounce around from video to video much faster than on a traditional video streaming service like Netflix, if video buffering is encountered it could be encountered more often.
American says the free TikTok access is a promotional offering but stopped short of providing an end date.
With domestic US travel having rebounded and flights operating at historic high load factors, this TikTok stress test of American's Viasat system could provide valuable data for a future where American opens free access to the rest of the web or future promotional partnerships.
For its part, Viasat says: "Similar to the recent NBA League Pass announcement, at Viasat, we believe this TikTok promotion on American Airlines further showcases how we continue to power compelling IFC experiences for airlines, a service that can add value to passengers on the go and in the hardest-to-reach places."
Related Articles:
Featured image credited to American Airlines