As airlines look to return to international operations following the COVID-19 pandemic, it seems clear that premium economy is going to see renewed interest, with pressure from both ends.
From economy, passengers unable to travel for eighteen months may be looking to upgrade their first post-COVID trip, while the increasingly packed seats of coach class will hold even less appeal for people unused to sitting next to strangers.
From business, corporate travel budgets are likely to be slashed, with companies looking to save money even more than pre-pandemic.
And so to premium economy, where from a passenger experience perspective, the product is remarkably similar across airlines: 19-20-inch recliners from three main suppliers, pitched at around 36-38 inches, with 1-2 fewer seats per row than regular economy.
It's become even more standardised with the disappearance in recent years of products like the OpenSkies cradle sleepers in Prem Plus a few years ago and the 46-inch pitch of Norwegian's longhaul 787 operation which won't be returning after COVID.
So how can airlines make premium economy stand out?
Let's start at the point of booking. Few airlines allow travellers to mix and match their classes of service, but in almost every longhaul case there's one flight where you really want some extra comfort and one flight where you don't. The example I usually give here is between Europe and the US east coast, where almost all the flights are afternoon westbound and overnight eastbounds.
At one end of the premium economy market, airlines could capture both economy passengers wanting a bit more space to sleep on the eastbound direction with a premium economy upgrade. They could also recapture at least half the spend of business class habituées needing to tighten their belts on the westbound day flight in premium economy but valuing a good night's sleep on the eastbound.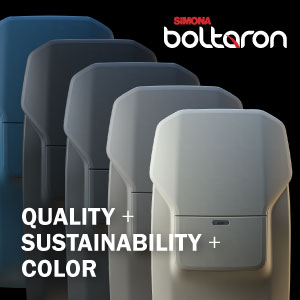 Generosity to pre-pandemic frequent flyers would also be a smart move, both in terms of upgrading people out of premium into business and up from economy to premium.
Thinking about where to draw the proverbial and literal line at the airport could also be a smart move, ensuring that priority queues for premium economy are as effective as they can, while not cannibalising the business class benefits.
Options like extra hold luggage — perhaps at a discounted rate for premium economy travellers — could also be a bonus.
All signs point to business class and frequent flyer lounges, meanwhile, being be a little quiet as travel picks up again. Can airlines sweeten the deal with access here, perhaps even if with a nominal fee of money or miles? What about shifting the balance of lounges if, as expected, business travel doesn't pick up? Should we even still be calling them "business class" lounges, rather than a more opaque "Clubhouse" or similar?
Crucially, when it comes to distribution, classes of service, upgrades and extra perquisites, airlines need to be clear — and communicate very clearly on — what can be guaranteed as a benefit versus what is better off as a surprise-and-delight experience.
On the plane, there are certainly options for better food onboard. What about serving premium economy passengers with business class food, or even just the business class main dish (for those airlines not already doing so)? How about adding something fun as an extra course, like an ice cream run on afternoon flights?
A snazzy signature cocktail could also be offered to make things stand out. How about some sort of upgraded Delta Bellini, with a mocktail option? Or a selection of trolley-mixed cocktails and mocktails like Singapore Airlines offers?
Ensuring that the choices on board are modern, exciting and attractive could well encourage a generation of flyers to try premium economy, making one of the most promising — and profitable — areas on the plane even better.
Related Articles:
Featured image credited to Emirates