Satellite operator OneWeb has at long last selected a partner to develop a new inflight connectivity terminal to operate simultaneously over both its own Low Earth Orbit (LEO) Ku-band satellite network — which is in the process of being built out — as well as the geostationary (GEO) networks that currently support onboard Internet for passengers.
SatixFy UK, a division of Israel's SatixFy Ltd, which designs satcom systems, has emerged victorious, inking a development agreement with OneWeb.
The OneWeb aero terminal will be based on SatixFy's electronically steered multibeam antenna (ESMA) technology, developed together with JetTalk — the joint venture between SatixFy and Singapore Technology Engineering Ltd (ST Engineering).
JetTalk will "exclusively commercialize" the OneWeb IFC terminal for commercial aviation markets, said OneWeb in a statement.
OneWeb believes SatixFy is well positioned to bring its ESMA technology to the market earlier than originally anticipated. That's notable, given that a raft of aviation industry stakeholders including Hughes Network Systems — which is developing the core module for OneWeb user terminals — reckon that electronically steerable antennas are not quite ready for primetime in commercial aviation.
Generally, ESAs produce a lot of heat because they draw a lot of power, and in the past, they have proven cost prohibitive for the commercial sector. Moreover, ESAs for GEO satellite applications suffer from "low figure of merit and poor low elevation performance compared to passive horn arrays", industry expert Peter Lemme recently stated.
However, noted Lemme, non-geostationary satellites (in LEO and MEO orbits) with limited scan range and with the need for multiple beams "are perfectly suited to ESA" architecture. And ESAs can fit in the ARINC 792/792A specs commonly used for IFC hardware installations on aircraft.
Multi-orbit capabilities
For its part, OneWeb said today:
[SatixFy] has recently completed the development of Tx tile of 576 elements and Rx tile of 1024 elements, that can be used as building blocks for the planned terminal.

The tiles, which have been co-developed together with JetTalk, have completed initial testing and are currently being implemented inside a terminal product.

The OneWeb IFC terminal will integrate the OneWeb modem as well as a GEO network one, inside the terminal.
Hybrid LEO/GEO and MEO/GEO networks have been discussed for some time in aero. And certain antenna-makers, including US-based ThinKom Solutions and Israel's Gilat, have already tested their respective hardware in-flight, switching between different GEO and LEO or MEO satellite beams.
SatixFy's IFC terminal will feature multibeam, multi-satellite, multi-orbit capabilities. "Aggregating capacity from multiple satellites will give customers the grade of service they expect on flights," said SatixFy CEO Yoel Gat in a statement today. "This great leap forward is made possible thanks to the continuous support by ESA [the European Space Agency] and UK Space Agency." Both agencies supported SatixFy in the design and development of the chips used for the terminal.
The evolution of OneWeb's plan
OneWeb's aero terminal provider announcement is a long time in coming. Back in 2015, Rockwell Collins – now Collins Aerospace – inked a MOU with OneWeb to be the "exclusive" provider of terminals in aero, and to serve as a value added reseller. In 2017, Rockwell unveiled a new dual-band phased array antenna to support OneWeb and other networks. But a year later, it admitted it no longer expected to be the exclusive terminal unit provider for OneWeb.
Journalists have sought clarity about OneWeb's terminal plans ever since, including in 2019 when the satellite operator assured that a hard announcement would be made soon. The company later entered Chapter 11 bankruptcy protection, emerging in November 2020 after the UK government led a successful consortium bid to acquire OneWeb.
SatixFy grows in prominence
SatixFy has been on a bit of a roll of late. Through the JetTalk JV, it has separately been working with Safran on an electronically steerable antenna for Inmarsat's Global Xpress service. And Canadian satellite operator Telesat — which will launch its own LEO network called Lightspeed – last week announced an agreement that will see SatixFy and Telesat validate advanced nextgen modem designs.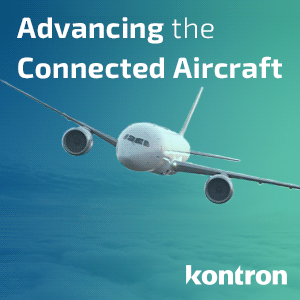 Meanwhile, SatixFy UK is already close to the OneWeb program. Early last year, OneWeb and SatixFy UK announced their intent to add "a digital technology pathway payload that will include a full digital payload into OneWeb's launch schedule during 2021", saying this development will "pave the way for satellites with a higher level of flexibility to efficiently support peaks in demand without oversizing the constellation".
At that time, SatixFy's Gat told Runway Girl Network that whilst OneWeb's first-gen network will achieve global coverage, there is a need to be able to route traffic to more concentrated areas "so that's what we're doing, coming up with a payload design that allows us to direct traffic to users". That would make for better inflight connectivity economics, he said.
OneWeb could not immediately provide an update on whether this digital payload plan is still in play. It assured in today's press release, however, that the new ESMA terminal developed with JetTalk will deliver a 'home-equivalent' inflight broadband experience, while also allowing operators to complement their legacy GEO service.
The London-headquartered firm also said it is confident in the terminal's suitability for all aviation applications – commercial, regional, business and government aviation use-cases.
"OneWeb is creating IFC solutions which offer a significant increase in the whole passenger travelling experience. This agreement with SatixFy represents a major milestone for OneWeb Aviation, as we plot our path to facilitating onboard connectivity, globally, on commercial airliners and corporate jets, large and small," said OneWeb VP mobility Ben Griffin in a statement.
Related Articles:
All embedded images of the antenna architecture are provided by OneWeb