On 13 March, Women in Aviation International (WAI) held an all-virtual 'Girls in Aviation Day' to educate young girls ages 8-17 about career opportunities available in aviation. Trying to captivate and keep children interested virtually is by no means an easy task these days, especially now that so many experiences are virtual. But WAI's speakers did an admirable job.
For my 10-year old daughter, Lyrik — who has been homeschooled amid the COVID-19 pandemic — this free event presented a great opportunity to learn about the different roles available to women in aviation on Women's International Day, while also logging a couple of 'classroom' hours.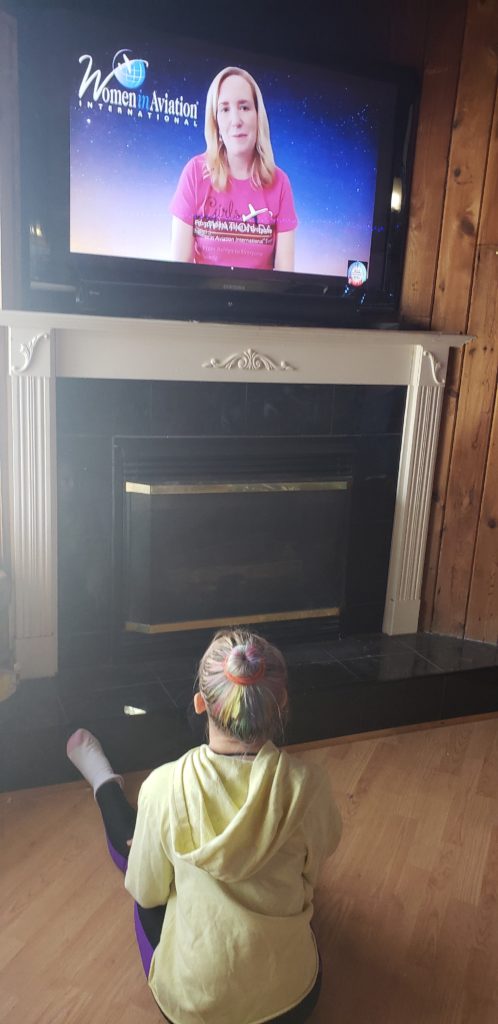 The first guest speaker, NASA astronaut Jasmin Moghbeli, talked about her journey from MIT to the space program, and admitted she often struggles with self-doubt.
"The hardest part for me is often believing that I belong," she said. "I look around and I see so many incredible [people], like I am not the strongest person here, I am not the smartest person here. People are faster, people are this and that and I question myself, you know, how did I get here? Why am I here? Should I be here? And for me it's kind of like constantly reminding myself 'yes I do belong here and yes I can do these things.'"
Self-doubt is something that many women can relate to, including WAI's second webinar panelist, Captain Remoshay Nelson of the United States Air Force Thunderbirds. When asked what advice she would give to young girls who suffer from self-doubt, Captain Nelson responded:
I will say honestly that is the biggest thing I struggle with. Just thinking that I couldn't become something and this is not what anyone else in my family had done. So of course why would I be able to do this. I was always my biggest critic. It is so, so important for each and every girl to know that you are more than enough. You have everything that you need to become whatever it is you want to do.
Viewers at home were able to ask questions in a live format. Being a self proclaimed environmental enthusiast, my daughter heard the words "gas and oil" in reference to the Thunderbirds' flying displays, and asked how air shows impact the environment, and what can be done to minimize the impact. Captain Nelson responded, and reminded everyone that climate change "is a real thing and we do not want to be a part of making a negative impact on our planet."
Having a question answered directly is a great way to generate excitement and attention from young viewers.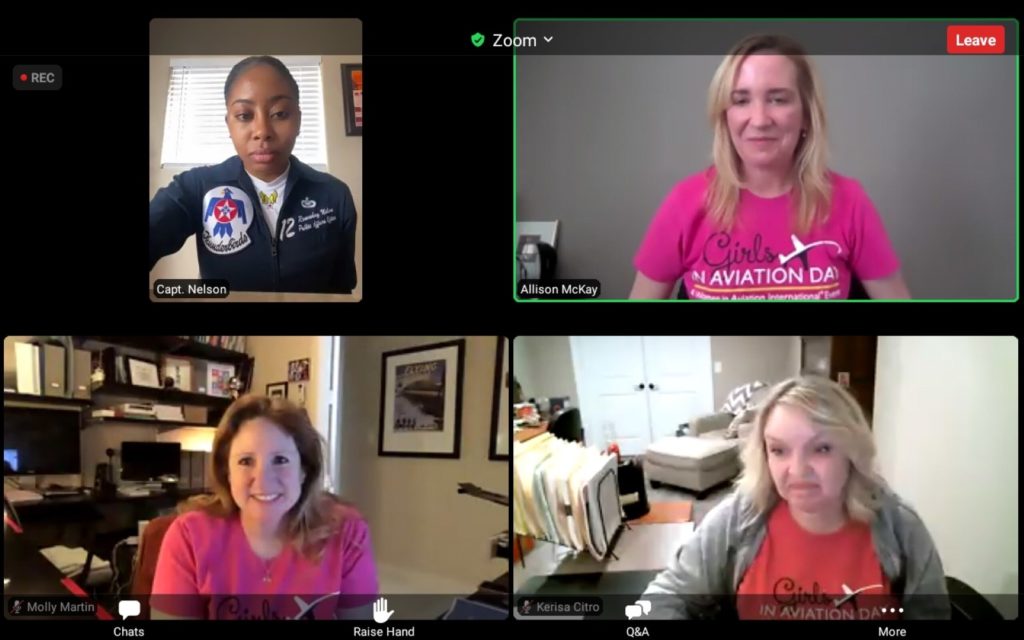 On two separate occasions during the webinar, participants were asked if it's possible to have an aviation career and be a mother at the same time. Moghbeli and Captain Nelson responded positively, saying they've received support in their workplaces, effectively the US government.
But as we know, that is not always the case. The hard reality is that balancing an aviation career with child rearing can be quite challenging, leading some women to abandon their professions. It's among the reasons why aviation is still a male-dominated industry. I'd like to see the industry do more to normalize the idea that girls can focus on their aviation careers, if they so choose. In short, there should be no pressure to become a mother.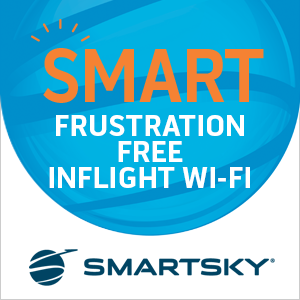 Keeping children engaged in a two-hour webinar format isn't easy during these COVID times. Before the pandemic, WAI's hands-on model for attracting girls to aviation was gaining popularity. Its global chapters hosted in-person 'Girls in Aviation Day' events around the world, and each chapter had the freedom to bring their own culture, flair and focus to the event.
In 2019, my daughter attended a similar program, Canada's COPA for Kids, where she got to fly in a Cessna 172. It's tough for virtual events to top these types of real-world experiences, especially for younger children who might grow restless in front of the screen. Perhaps a web series, with shorter segments introducing girls to different parts of the aviation industry, might be a format to consider.
All in, I was grateful for the opportunity to expose my daughter to good content about women in aviation during Women's History Month. Ironically enough, it helped me to strike a sort of balance between my own career and the role of being a mom that day.
Related Articles: