It may have taken a global pandemic for aircraft seat "kitting" to really take off, but it appears its time has come in industry.
Recaro Aircraft Seating in February announced an extension contract with Airbus to deliver SWIFT economy class seats as Supplier Furnished Equipment (SFE) for the Airbus A320 family of aircraft. The SWIFT program directly targets the needs of lessors and airlines that require a short lead-time of four months or less for seats.
The speed is attributable to the smart product "kitting" approach, which narrows down the variables, improves parts management, and simplifies certification and production.
Mark Hiller, CEO of Recaro Aircraft Seating, tells Runway Girl Network that kitting works well for its airline customers. "It's very popular because the available assortment of features was based on intensive market research, so it really covers a very large portion of the market."
As someone who remembers pitching the notion of "kitting" seat options to a notable seat manufacturer back in the 1990s and facing a room full of blank faces, your author is tickled pink to finally see this practical approach to the complex science of new seat development, certification and production take off.
For those less familiar with the process, the "traditional" approach is for seat suppliers to develop a core seat model and for airlines and their designers to customize virtually every seat element, requiring many exclusive parts and materials to be approved and rolled into the certification.
It's perhaps unsurprising that Recaro has made the kitting approach work so effectively. The German seatmaker has a background in the automotive industry where kitting has been a standard for decades, narrowing down the options to speed up the process and ensure supply continuity.
Of course, Recaro is not the only supplier doing it now. Everyone has finally gotten the memo on kitting (perhaps even some of the blank faces), but Recaro has accomplished it very well.
As part of its SWIFT program, Recaro is offering predefined and pre-certified versions of its popular BL3530, BL3710 economy seats, and the CL4710 business seat. And it provides various dual-class cabin configurations of the SWIFT family of seats. All of these models will be available as SFE for the A320 family of aircraft.
The newest and lightest member of Recaro's economy seats, the SL3710, is also offered under SWIFT contracts, and is slated to join the Airbus SFE catalog soon.
Recaro's announcement shows that kitting doesn't have to mean bland. Recaro adds spice with flexibility on custom dress covers and multiple upgrade packages available for everything from comfort and in-seat power to device holders, which enhance the passenger experience.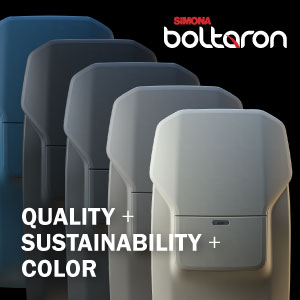 We asked Hiller what options are the most popular with Recaro's customers.
"For economy, it's clearly composition leather dress cover (e-leather), tablet holder, and in-seat power," he says. "For business, we are still on the learning curve since we just started selling the CL4710 SFE seat."
Regarding premium economy, Recaro sees "an opportunity with BL3710 fully loaded with the comfort features of a headrest and additional cushioning", he says.
It's never too late for a good idea like kitting to take off. But given the current market challenges resulting from the COVID-19 pandemic, it makes even more sense. And indeed, Hiller is of a similar frame of mind. "The industry is an ever-changing situation, and programs like this demonstrate our agile capabilities and the desire to collaborate with customers and suppliers on innovation," he says.
Related Articles:
Featured image credited to John Walton