The COVID-19 crisis has been incredibly challenging for many working women, including women in aviation who are well within their rights to worry if decades of career progress may be eroding. Perhaps more than ever, mentoring and access to education are key to creating and sustaining gender equality.
So said a panel of senior women in industry, who are working to raise the visibility of women actively promoting initiatives in STEAM fields – science, technology, engineering, (liberal) arts and mathematics. The online session, titled "STEAM the World", was hosted by the International Aviation Womens Association.
Leading the panel, Elevate Aviation founder and chair Kendra Kincade posed the difficult question: "Aviation has been one of the hardest hit industries of COVID-19. What does that mean for the industry and specifically for this panel? What does it mean for the organizations who put so much time and effort into attracting women into this sector?"
After all, women regularly carry the lion's share of childrearing and housework in families. When COVID-19 forced kids to stay at home and learn online, working mothers often assumed additional educational and scheduling duties on top of their own work loads. The juggle and the struggle is real.
Rosalind Azouzi, who serves as head of education, skills and diversity at the Royal Aeronautical Society (RAeS) answered Kincade frankly: "I honestly believe that if we look back in time, pre-COVID, could some of the impact been mitigated if we had more diverse leadership teams at the top of organizations? Obviously COVID itself we couldn't predict the impact, but maybe we would have been better placed to face it."
I really think it is important that [gender equality] is embedded in recovery. It's a really great opportunity, in a way, to start from scratch and say – what can the future look like?
While aviation is starting to see more women in senior leadership positions, they're not necessarily at the very top of organizations "where it counts", noted Azouzi, "and I think that diversity of thought is so important in senior leadership teams to really understand how to bring customer confidence back. Having more women as part of the executive decision making process is better for both recovery and longevity as well."
Azouzi runs a free woman-to-woman mentoring program within RAeS called ALTA. While there is nothing wrong with having a male mentor, she feels it is important to help women connect because there are specific issues and things that women and indeed trans men go through, such as having children, which can create unique challenges.
When COVID-19 sent children home, social inequities also quickly became apparent. Many families do not have robust Internet to support online learning, and children who face connectivity challenges can find themselves at a disadvantage. It seems fair to suggest that the Matthew effect of accumulated advantage – as often summarized by the adage "the rich get richer and the poor get poorer" – has been in play amid COVID.
Azouzi said it is very easy to suggest that the issues faced in the developing world don't affect us in the western world, but in the UK, alone, COVID "has really shown that there are some big social gaps as well between the 'haves' and 'have nots'. And you know, in the early days it was all about going digital, particularly with inspiration career development, [and] thinking that was the solution. But of course, after a few months in, people started to realize that there are a lot of children, even here in the UK, that don't have computers, that don't have Internet access, they are not getting a proper education at the moment, where we could miss an opportunity."
Science, technology, engineering, and mathematics education "has really suffered", she continued, "because it is very hard to deliver the same inspiration anyway without having the live events, the hands-on lessons in schools."
These issues effect everybody and it should be that this sector is available to anyone who wants to get into it. There shouldn't be any barriers or lack of opportunity.
Private pilot Ivana Alvares-Marshall, who started working in the industry at the age of 18, has first-hand experience of COVID's breathtaking impact on aviation. She flies in the corporate sector, most recently for a private bank in Malawi. But COVID slowed her roll. "I started working for a bank. I've been made redundant last year due to COVID but I still freelance for them," she confided.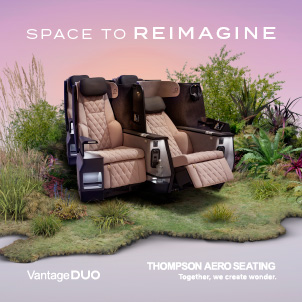 Despite the challenges, Alvares-Marshall continues to take action to attract girls to STEAM. The African Section of the Ninety Nines, for which she serves as Governor, partners with Airbus on the Airbus Little Engineer programme in Malawi, including the latest interactive digital programme announced in January.
Alvares-Marshall also created Girls Wings for Africa, which sees the The African Section work with schools to engage and excite girls about aviation, and educate them about the essential services provided by the sector, including aerial firefighting, air ambulances and air traffic controllers.
Additionally, the African Section signed the WIAA Charter. Created by Airbus senior vice president Katherine Bennett, the charter encourages aviation and aerospace companies in the UK to make a formal commitment to increase diversity and encourage more gender equality. While the charter is aimed specifically at the UK, organisations can support it internationally. More than 100 companies have signed the charter in the UK.
Related Articles: