Premium economy seems set to be the next big thing for airlines emerging from the COVID-19 crisis. Whether it's business class passengers trading down, or economy class passengers finding the prospect of sitting next to someone else for the first time in 18-24 months unbearable, the middle cabin option is looking increasingly rosy.
But there are gaps in the premium economy product offering itself, and if aviation is going to lean on premium economy as part of its COVID-19 recovery, it would do well to think about how to fill them.
Let's start with connections. By and large, airlines connect passengers flying longhaul premium economy into economy class on shorthaul routes or even longhaul flights where they don't offer premium economy. (A very rare exception here is China Airlines, which connects into business.)
This feels somewhat counterintuitive. These are passengers who have already self-identified as experience-sensitive, yet airlines are directing them from a carefully designed premium experience into coach.
From a product perspective, it feels baffling that passengers might stand up from a Collins Aerospace MiQ seat in international premium economy, change planes, and have to walk past that very same seat in North American domestic first class. It's even more baffling in Europe, where the product is even less elevated.
That product dissonance feels especially rough in certain markets: eastbound across the Atlantic, for example, where after a 5–12-hour redeye flight in premium economy, passengers go straight to the back of the bus for the final 1-5 hours of their journey.
Some of this is, of course, a legacy of service classification since the start of the jet age. US domestic first has been increasingly priced in the premium economy range of 1.5x-2.5x economy. The service certainly feels more premium economy than first class these days. Would it make sense to connect travellers into domestic F?
Some of it is a concern about cannibalising business class revenue: if transferring into economy is indeed a pain point, is it painful enough to encourage passengers to upgrade into the big flat seats in the pointy end of the plane?
Even off the aircraft, there are incongruities as well. Very few airlines offer options for lounge access for premium economy passengers, whether at their departing airport or at the connection.
Business class passengers know how rehumanising it is to be able to shuck yesterday's clothes, wash off the first round of airplane grime, and put on some clean duds in a shower room in the lounge during a few hours' transit. And that's even with the business class pyjama pack meaning they don't have to actually sleep in the clothes they've been wearing all day.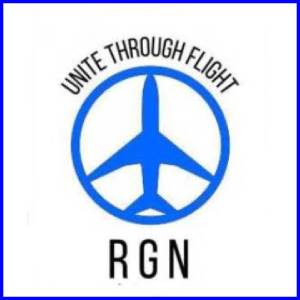 Does it makes sense to reconsider this for premium economy, even if it's just at the transit airport, which will usually be an airline's home hub with substantial space?
Should airlines be thinking about this as a future passenger experience option when designing the next generation of lounges for transit passengers?
But what can be done with existing lounges? Should premium economy passengers have access to, say, the Qantas Club or KrisFlyer Gold sub-business level lounge, while business class passengers use the Qantas Business or SilverKris lounges? Should paying business class passengers be bumped up into the first class lounges, even for a limited period during the initial recovery?
Right now, there is an unusual opportunity for airlines. The context mixes the passenger experience reset opportunities and belt-tightening of the COVID crisis, and what happens to the relative levels of luxury in business class as a result, with the long sunset of international first class, accelerated by the retirement of many older aircraft and concomitant drop in demand for first class lounges.
And it's up to airlines to make the most of it.
Related Articles:
Featured image credit to Collins Aerospace