Longhaul narrowbody aircraft like the Airbus A321neo's LR and XLR variants are going to be key to the COVID-19 recovery — and to future route network success — for many airlines. But passengers, by and large, remain unconvinced: they hear "ten hours on an A321" and think it'll be like easyJet, AirAsia, Spirit or Jetstar. Some of this is a matter of setting expectations, being clear about what's on offer and making brand promises around seats and direct inflight comfort. But some of it is beyond seats too, into the rest of the cabin.
Let's start off with the situation that seems to give most people qualms: the lavatories. Without the cross-fuselage spaces between emergency exit doors to install mid-cabin lavatories, few narrowbodies have anything beyond one up front (often reserved for a premium cabin if there is one) and two down the back, which are increasingly the mini-lavs that are practically unusable for a growing number of passengers. In a year where washing our hands has proven more important than ever, that must surely change.
Airbus has looked to solve this problem with its Space-Flex convertible PRM lavatory offering, and Diehl/Lufthansa Technik have offered something similar for the retrofit market. But a larger footprint would ensure a far more accessible experience for PRMs.
Moving not too far away from the lavatories (itself something of a problem) we come to the galleys.
Down the back, there's a question about just how effectively 150-200 people can be catered to from an amount of galley space that was originally designed for shorthaul options that were, essentially, "tea or coffee?" — will we see a return to the time where carts are stored below the cabin floor and elevatored up? Is there an overhead option, like Airbus, HAECO, Lufthansa Technik and others are offering with ceiling stowage for some items?
In economy, it feels likely that airlines will need to streamline their offerings for the longhaul narrowbody era, probably along the lines of Qantas' "no-tray" concept that débuted in 2014, with second snack options being the kind of sandwich or more filling hot wrap that has become increasingly popular in recent years.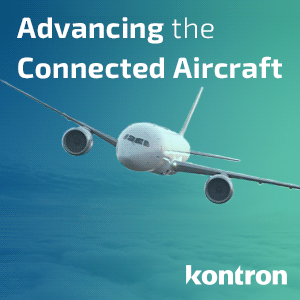 Up front is where the complications arise, because airlines are increasingly setting high expectations for business class food, and that requires galley space, and indeed some specialist equipment like espresso machines.
Streamlining of menus and soft product here is perhaps inevitable as well, although in some cases — like Qantas' lightweight 787-generation tableware — this work has already begun in other contexts.
Throughout the aircraft, can this be made to feel more premium, with a "book the cook" style service allowing for more choice (and even ancillary revenue) but less storage space, and less food waste to boot?
Fundamentally, though, the tension between the galley as a functional space and a desire for the doors 1 entrance to be attractive and accessible has yet to be solved on any narrowbody, even with the forthcoming Airbus A320 Airspace cabin.
A sweeping, open grand entrance can be impressive, but what about ensuring a functional space? What role can convertible bars like Collins' M-Flex play?
How can the wall space at the flight attendant seats be used: some sort of attachable work surface, perhaps? How can the aesthetic appeal of the space be improved beyond metallic galley insert Jenga chic? Is there room for a self-service space like China Airlines' excellent example?
Space is of course a wider question, with passengers' concerns about the overhead bin space supposed to be assuaged by Airspace, but questions on these highly optimised floorplans remaining.
New business seats like the JPA/Williams AirTek monocoque do come with more storage, but there are questions there too. Will airlines need to put into place policy changes for carryon baggage: none for passengers on the cheapest basic economy fares? Will there need to be some expansion of gateside valet services, linked perhaps to a premium ground experience: pop passengers and their luggage into waiting vehicles for a fast track to arrivals?
And what other interiors developments might be needed? As we look into 2021 and beyond, this is the perfect time to get those #PaxEx thinking caps going.
Related Articles:
Featured image credited to Airbus