Cathay Pacific has selected Deutsche Telekom to develop and support the carrier's future inflight Wi-Fi portal across its entire connected fleet, following a competitive tender.
"In today's highly connected world, providing a truly seamless and consistent Wi-Fi experience for our passengers is important to ensuring we are always delivering on that commitment," said Cathay Pacific general manager customer experience & design Vivian Lo in a statement.
"This new partnership with Deutsche Telekom provides us with a robust platform that offers the versatility and consistency necessary to meet the needs of both our airlines and our customers. Deutsche Telekom has proven to be a reliable partner offering strong support and high flexibility, and we look forward to working with them as we continue to enhance the Wi-Fi experience we provide to our passengers through this new portal."
Cathay Pacific's Airbus A350s already carry Panasonic Avionics' eXConnect-branded Ku-band inflight connectivity product. The carrier is also progressively installing Gogo's 2Ku-powered IFC on its Boeing 777 and Airbus A330 aircraft. As such, a consistent portal across these fleets should prove a PaxEx positive, as customers will know what to expect on each longhaul flight.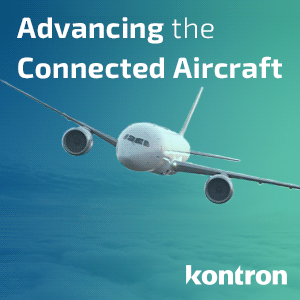 Cathay started discussing its plans for a new portal in early 2019 and later confirmed that an RFP had been issued.
"A lot of our customers are quite happy more with one [IFC] platform – I won't say who, but the good thing is both sides are continuing to improve," said Lo at the time in reference to the different Gogo and Panasonic IFC solutions.
A single portal is key to Cathay's ability to vary pricing and offer passes on transfer itineraries across connectivity platforms. It will allow Cathay "to continuously launch new features harmonized over all platforms independent of the connectivity solution", noted Deutsche Telekom.
The harmonized solution will begin rolling out in the fourth quarter of this year, starting with Cathay's A350 fleet, and followed by its 777s and A330s, the German telco added.
Related Articles:
Image at top credited to Airbus