When premium class travel demand returns after COVID-19, the landscape will look very different: fewer first class products, fewer older and often unrefurbished aircraft, and possibly more consistency in business class product.
Runway Girl Network sat down with head of strategy and products Markus Höllerer at Recaro's Schwäbisch Hall headquarters in southwestern Germany, where Höllerer set the scene in seating from Recaro's perspective: "we are the number three seating supplier. We are definitely the market leader in economy and our goal here is to be equally competitive in other seating segments and further increase the pressure onto our competitors."
Part of that is expanding Recaro's fully flat business class seat option. Its CL6710 compact staggered seat is already flying on TAP Air Portugal on the A330, Azul on the A330, China Southern on the A350 and El Al on the 787.
However, Höllerer notes, "there were some areas where we needed to make some improvements, so we reacted. The next generation is the CL6720, which has been very positively received by the airlines."
Recaro has at least two customers for the product already, both on the A350 platform, the company confirms to RGN.
"Multiple programs are running right now with the CL6720, and we're going to see deliveries from the second quarter of 2021 onwards. Next year is certainly when the product is going to go into the market and is going to be visible," he says, explaining that "even though times are challenging for all of us, we've focussed on the top priorities and a couple of development programs are in the pipeline."
It may or may not still be called the CL6720 by that time: Recaro has been working on a plan to fix what industry wags call its "Nokia Problem", where its model names are reminiscent of the Finnish mobile phone company's 1990s product numbers. RGN understand that this work is ongoing, having been delayed due to COVID-19.
Whatever its eventual name, the seat itself is impressive in its renderings, with a markedly updated color, materials and finish palette immediately visible. The shell shape is optimized compared with the CL6710, allowing extra inches to be squeezed out of the same space.
Recaro has also worked on enlarging the footwell space and is providing additional stowage in the ottoman, and a customizable upper stowage area around shoulder level for passengers.
The optional door, covered in fabric in Recaro's images, starts at just above ankle height and slides backwards in a track on the outside of the shell of the seat in front.
Recaro declined to go into detail about the emergency egress functionality requirements, which have proven an interesting challenge for most of the products on the market, but Höllerer notes that "initial development tests regarding egress also in emergency have been completed successfully."
Recaro is working together with an airframer — presumably Airbus given that its materials note two A350 programs — and Höllerer notes that "one of our customer programs we're doing now, we've already had tests with the OEM, together, to look especially at the emergency escape."
This partnership working is important, Höllerer says, because "most of the business class seats with doors are not installed right now as a linefit, but this one, we're making sure that it's a linefit offerable solution."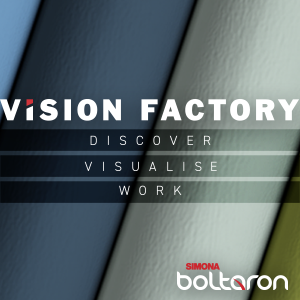 Crucial to the update to a product that one could have previously called "CL6710 with doors" is a density improvement that allows some truly impressive space efficiency.
"We improved the pitch range of the seats," Höllerer says. "What we found, when it comes to layout efficiency, the Optima from Safran is a pretty good product, so we knew we needed to at least get the same amount of seats into the different aircraft types."
"We achieved that with this product," he notes, with Recaro materials citing a 78" bed length at 42" of pitch for the seat. "With the CL6710 this [density] is not possible, and that's a big advantage. With customers, the initial feedback we received is that we need to be strong at layout efficiency."
Recaro plans to have the product in service in early 2021, Höllerer says, "as long as the customer is taking the aircraft on time. We've had our postponements as well, but at the moment we're still pretty confident that it's going to be on track."
Recaro provided overnight accommodation for RGN's journalist in Schwäbisch Hall during a physically distanced site visit to enable this interview, in full compliance with all local hygiene and public health restrictions.
Related Articles: