Tucked away as a lounge-inside-a-lounge-inside-a-lounge in the SilverKris complex at Changi Airport, Singapore Airlines' Private Room is among the world's best respected elements of the premium passenger experience. As airlines take stock of an accelerated future where offerings like this seem set to be translated to a more business class design, what can airlines — and SQ itself — learn from the Private Room?
As a lounge, the Private Room is by no means perfect, as this author noted in a previous review over three years ago: its design could do with an update, but at the same time the subtle changes that have evolved over the last few years are impressive, and the lounge itself is ripe for inspiration, whether as a "do this", "don't do this" or "think more about this".
Properly premium food, beverages and, crucially, service are a big takeaway from the Private Room. The lounge staff, too, are uniformly a delight, enthusiastic, attentive and extremely well trained, while the dining space is a delight that more lounges should use.
The food menu is smartly designed to allow everything from a grazing dim-sum-and-satay sort of experience through to a multi-course meal, ideal for hungry passengers wanting to maximize their rest onboard or who slept like a log on their inbound connection.
The Champagne served has seen an upgrade to Dom Pérignon, which is both impressive and unusual. Most airlines reserve the very best wines for on board rather than serving them in lounges, although the onboard environment isn't ideal for dégustation given the low humidity and high cabin altitude.
It isn't just swallowing a big price tag on the vino, though: there's a lot of mileage to be made from designing a premium, special or time-limited experiential wine list, perhaps from lesser-known or local producers, or in conjunction with a partner tourism or wine marketing board. That might sound like marketing guff, but just look at what Qantas does with its first class lounges around showing off the very best of much more realistically priced Australian wines.
The beverage options are about more than just old expensive grape juice, of course. It's simple luxuries like utterly delicious freshly squeezed orange juice, perfect for quenching the thirst from either a muggy day in the Merlion City or from hours spent in an aircraft. It's a wide variety of teas from high quality basics like sencha, pu erh and English Breakfast to exciting options to titillate the tastebuds. And it's a freshly made Singapore Sling in a dewy glass with a wedge of fresh pineapple resting on the lip. All of these can be day-makers, but none of them are bank-breakers.
There's also a scale and grandeur to the Private Room's design, with its oversized chairs, high ceilings, stone-faced walls and premium wood inlay. The takeaway here isn't that it's entirely successful, because it isn't. There is much that could be improved around the acoustics, around offering passengers a more private experience, and around adding something simple like a moveable side table that could be purposed as a laptop-and-coffee (or tablet-and-wine) surface.
But there is a certain grand architectural theatricality to the experience of emerging from a dark corridor to an expansive space, and the Private Room gets this absolutely right. That's certainly something that can be translated into other design settings.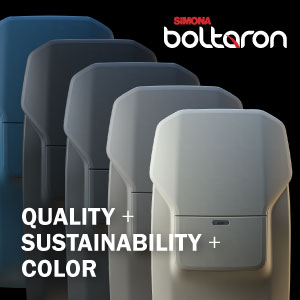 In the midst of all of this, a final lesson from the Private Room is that the lounge must not exist as the be all and end all of the premium passenger experience within the airport. The first class experience in Singapore feels somewhat disjointed: start off in the grand checkin area, then go through priority screening in a space that could charitably be described as "serviceable", then walk through the terminal to the lounge, then after the lounge experience go find your gate and awkwardly search for the premium queue at Changi's at-gate security.
One of the key perks of the premium passenger experience for many people is being able to choose to switch off and have the airline take care of the necessary processes. With the decline of first class and the rise of business, it feels like this benefit will be even more important for pressured executives.
Designing a lounge to link up with the rest of the journey — even if it's something as simple as "would you like us to show you to the lounge" at checkin and then "may we show you to the gate when it's boarding time?", even if most passengers decline — feels like an almost necessary next step.
Related Articles: