Thales InFlyt Experience's workforce realignment strategy, executed earlier this year, was not limited to its Florida operations. A large number of Thales employees involved in the company's inflight connectivity activities in Irvine, California were also let go.
A source told RGN that Thales laid off 132 people in Irvine, including connectivity team members. Asked by Runway Girl Network if this information is correct, and if the move was part of its previously confirmed realignment strategy, a Thales spokesman said, "With respect to the layoff you mention, we can confirm they were part of the overall realignment strategy that occurred a few months ago."
It is not clear if further layoffs are being contemplated.
Thales has faced a number of challenges in its bid to forge a leadership position in inflight connectivity in the United States. In 2018, JetBlue handed over prime ISP positioning to Viasat as the airline began graduating to Viasat's Gen 2 connectivity kit and capacity, though Thales acquired LiveTV from the carrier in 2014 for $400 million (and with it prime positioning on the JetBlue connectivity contract).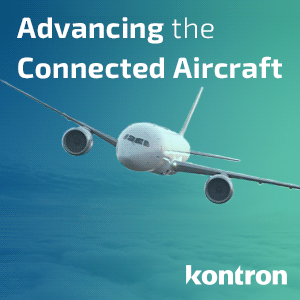 The French multinational corporation has grappled with delays to its IFC program for Spirit Airlines due to technical glitches with the antenna, as confirmed by Spirit management in the fall of last year. At that time, Spirit's website said installs on the A320 family fleet would be completed in 2020. Now Spirit's web site says the fleet is expected to be finished in 2021, though one wonders where IFC equipage falls in the carrier's list of priorities at present, given the COVID-19 crisis.
Outside of the fact that Spirit passengers have expressed a strong interest in being connected, the airline might be further incentivized to push forward with equipage, and flip the switch on equipped birds when the Internet service is deemed ready for primetime.
It is generally not widely known by the traveling public that point-of-sale devices used to transact food/beverage and retail sales on board aircraft without connectivity do not authorize credit cards in real time. Rather, these transactions occur when the aircraft lands and arrives at the gate, and when passengers are long gone.
Some passengers have cottoned on to the fact that Spirit is unable to process credit card transactions in real time. That can make onboard theft a concern.
Related Articles: