Many travelers have airports we love, airports we tolerate, and airports that we avoid like the plague. Some tend to crop up in the former category — Singapore's Changi, Seoul's Incheon, Tokyo's Haneda — and others, less fortunately, in the latter two.
But what makes a great airport? What design features need to be added in, and what key details need to be taken care of in order to keep a great airport going?
Public transportation
First off, a great airport needs to have great public transportation, allowing the lion's share of its travelers to access its terminals easily and cheaply without needing to come via private car or taxi.
Heavy rail, light rail, peoplemovers, dedicated busways, ferries and other modes can all play their part, with the heavy lifting sensibly done by the heaviest of rail systems. Singapore and Hong Kong are great examples of how to connect airports at remote ends of geographical areas with their catchment areas.
But this transportation must be integrated both with the local public transit system and with regional and national services. Frankfurt is a good example here: not only does it have the S-bahn urban rail system and regional express train station, the Regionalbahnhof, it also has a fully integrated long-distance and high-speed rail Deutsche Bahn station, the Fernbahnhof.
Real outdoor fresh-air spaces
Travel can be exhausting, and the opportunity to get out into the fresh air (with perhaps a waft of jet fuel) is a really welcome opportunity.
This doesn't have to be madly expensive: Gran Canaria's rooftop bar is nothing fancy but nonetheless a delight. Singapore's Changi does open air really well, though like other tropical airports it generally has the weather to do so: a year-round butterfly garden at London Heathrow or New York JFK would be less sensible.
But even there, the open-top terrace at Heathrow's Virgin Atlantic Clubhouse and JFK's Delta Clubhouse are popular for a reason — and really, it would make sense to extend their benefits to all passengers, not just those in the pointy end of the plane.
Breathtaking art, architecture and character
When airport architecture is done well, it is utterly stunning, a work of art in its own right. Think Eero Saarinen's masterpieces for TWA at JFK and for the main terminal at Washington Dulles.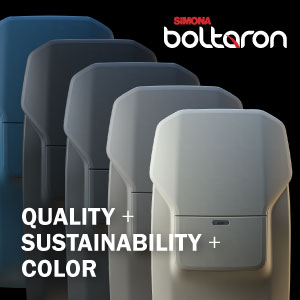 Sympathetic, conscious design choices by the airport operators at IAD and later the designers of the TWA Hotel have created spaces that have lasted more than half a century.
Modern examples abound too: the newer terminals at Madrid Barajas and Paris Charles de Gaulle are architecturally iconic in their style, design and finish, and newer starchitect terminals certainly wow.
Art can play a role, of course: the #lampbear at Doha is infamous for a reason, but even just a good set of photographs or vintage travel posters can go a long way.
Local character is vital, especially if it brings a smile, like Christchurch Airport's themed — and, indeed, scented — jetways.
Design provision for a range of hotels — and transport
Yes, the TWA Hotel at JFK is fabulous, and demonstrates how the very best of airport design can be incredibly long-lived. But every great airport needs a variety of hotels, on- or near-airport, for multiple price points.
Perhaps surprisingly, Heathrow is pretty good on the provision front, with multiple decent hotels at budget, mid-range and high-end levels. The downside is the extortionately-priced and pretty inconvenient Hotel Hoppa bus service.
Tokyo Narita is another airport with what might be considered surprisingly good mid-range and upmarket international hotels within a quick shuttle bus ride – much of which are the legacy of its role as Japan's primary international gateway until the revitalization of closer-in Haneda. But it also has excellent budget options too, although shuttles tend to be less frequent than the international standard.
Related Articles: