Reed Exhibitions' massive Aircraft Interiors Expo was originally scheduled to take place this week in Hamburg. But when the coronavirus crisis escalated last month, Reed postponed the event. Today, it formally cancelled the exhibition for 2020. But that hasn't stopped passenger experience (PaxEx) stakeholders from rapidly coming up with a Plan B. Case in point: IFPL. The award-winning inflight entertainment peripherals expert is displaying its innovations digitally in a series called 'Virtual AIX".
Among the notable new creations highlighted in IFPL's Virtual AIX showcase this week is a unique new in-seat power solution for passengers' personal electronic devices. IFPL has designed two reversible USB-A connectors into the rear of a seat armrest for simple power delivery. And cleverly, the USB ports can still be accessed even if the armrest is lifted.
"This is a concept our R&D team have developed during the last year. We have tested that it works and we have stress tested the application to be sure it will operate successfully in the cabin environment. Presently we are using our USB-A outlets in this setup," IFPL head of business development Dave Phillips told Runway Girl Network.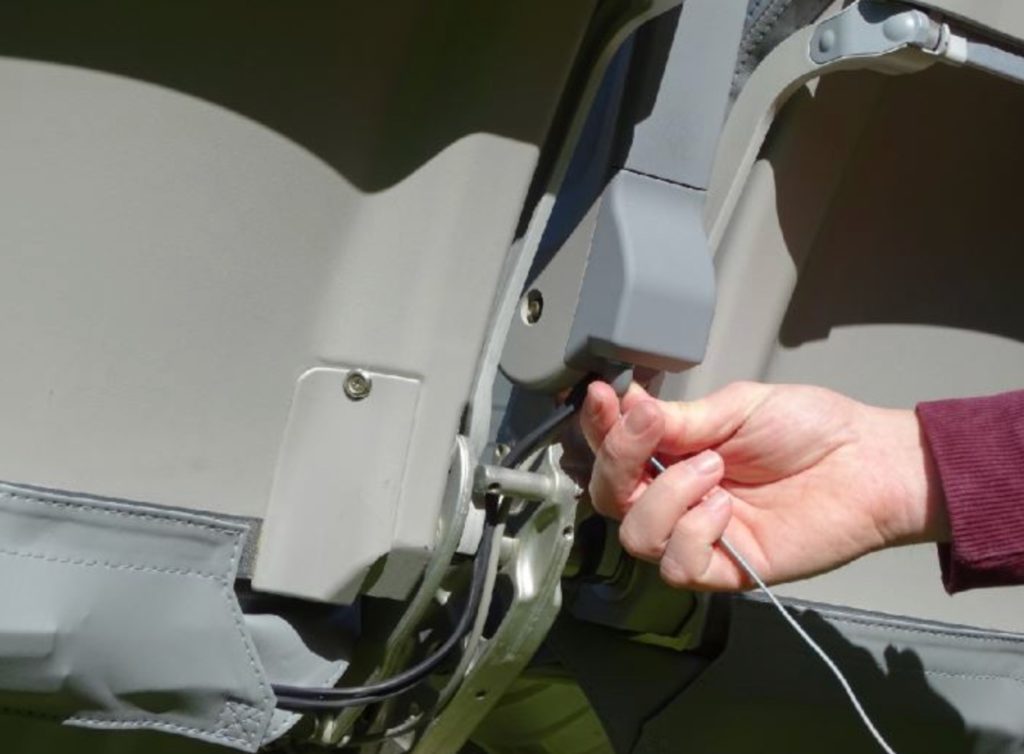 Your author has been attending PaxEx exhibitions for 21 years (gulp), and while I have observed plenty of in-seat power integrations, I have never personally seen this exact back-of-armrest power outlet on a show floor.
But is it unique to IFPL?
"We think the idea is unique, we certainly haven't seen it anywhere else," responded Phillips. "It does offer a great position without needing depth in the seat back, i.e. the usual approach. It is very visible for passengers in the row of seats behind and if the seat arm is raised, it does not affect the plug or cable. IFPL uses reversible A sockets so the customer induced damages are greatly reduced – whichever way the passenger tries to plug in, it is always 'correct'. If there are any damages, quick repairs are possible as there is easy access under the seat arm cap."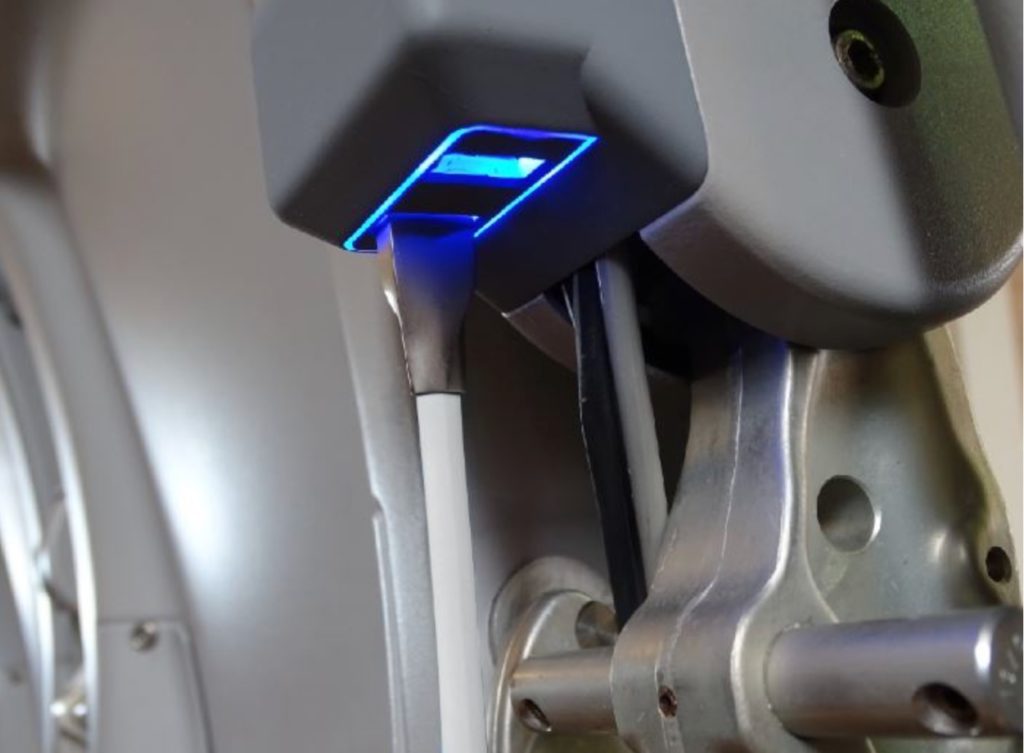 Asked if the connectors can be easily swapped for USB-C peripherals when the demand from airlines is there, Phillips said: "It is not a 'simple' swap out to USB-C at the moment, but we are working on that, so it can be – peripheral swap only, not the whole arm cap. The challenge is that if the airline wants true power delivery (laptops and power hungry PEDs), this higher power will require the outlet and system architecture to be redesigned. We have options but it really depends on the airlines' specification and/or requirements."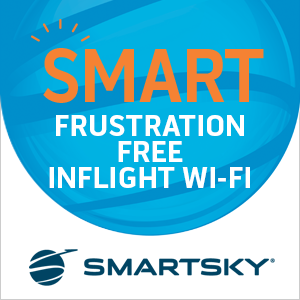 Before the coronavirus crisis pummeled air travel demand, RGN observed growing interest for USB-C power in-flight in line with the gradual shift occurring on the ground. But while IFPL is well aware that USB-C is eventually expected to become standard, it also knows that USB-A will not disappear quickly. Indeed, the transition may take a decade, said Phillips, acknowledging that the firm is not completely sure.
"Our development programs are focussed on trying to satisfy both A and C, often in a combination outlet. This way none of the passengers are disappointed whatever device they may be using on board," he said.
Emirates certainly took a dual approach for its Boeing 777-300ER configuration, The airline installed USB-C shaped sockets in addition to Type A. Passengers are able to directly charge a wide variety of personal devices, ranging from smartphones to laptops, some of which now have USB-C charging capabilities.
But just what power level do passengers genuinely need from the USB-C outlet? "60W is stated as the desirable level, however, even at lower levels, peoples' devices are kept alive and this could be perfectly sufficient – especially on one- or two-hour flights. If 60W is demanded by airlines, then the challenge for us is losing the excess heat created in delivering the power," Phillips told RGN.
Patrick Brannelly, Emirates' divisional vice president for customer experience, also addressed this challenge in a prior interview with RGN contributor John Walton. Asked whether the Emirates 777 seats would power an average modern laptop, giving the popular and widely used MacBook family from Apple as an example, Brannelly said: "MacBook, MacBook Air and MacBook Pros chargers provide power through the range of 29 watts to 87 watts. I would say the MacBook with 29 watts power requirement would power up and work fine through inseat USB-C but may not charge effectively if it is used at the same time at full load.
"For the MacBook Pro 13-inch's 61 watts and the 15-inch's 87 watts, inseat AC outlets with the Mac provided power adaptor will work better."
Meanwhile, IFPL is not yet working with aircraft seatmakers on integration projects for its dual USB-A rear armrest power innovation. Phillips stated candidly that the company was hoping the Aircraft Interiors Expo would bring these opportunities forward. "However, we are in conversation with one of the larger seat manufacturers who have expressed an interest in this option. Nothing definite though. We do have other innovations in the seat integration area and have a few interested manufacturers," he said.
Next year's Aircraft Interiors Expo is scheduled for 12-15 April 2021.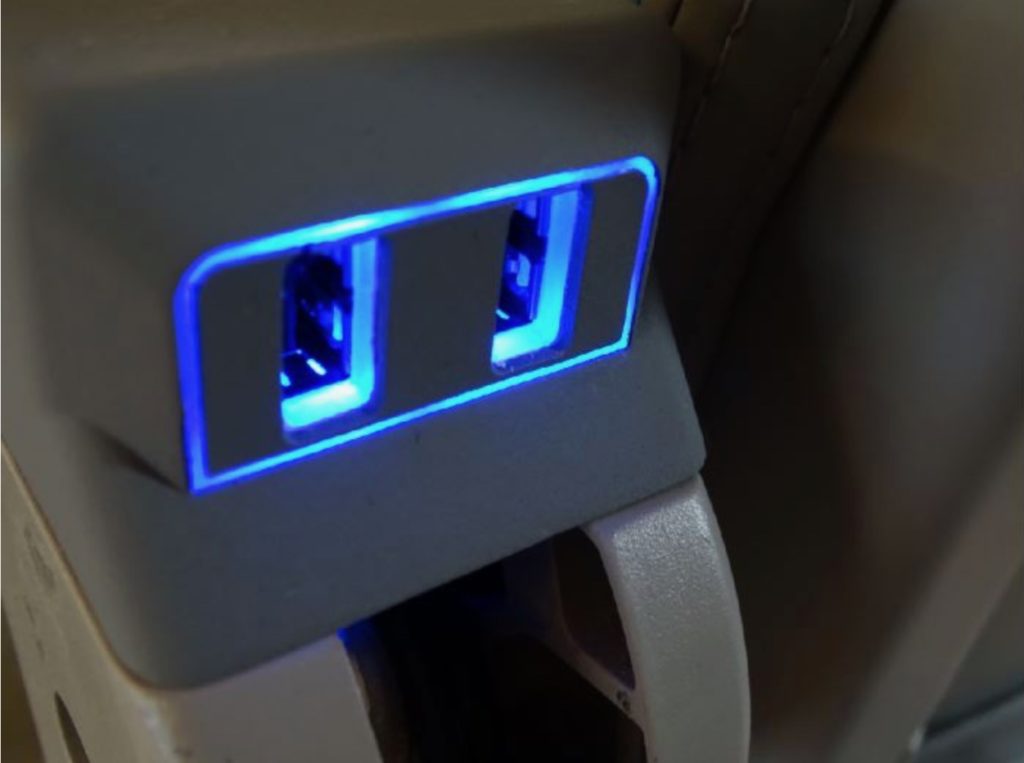 All images of IFPL's new back-of-armrest in-seat power solution are credited to IFPL
Related Articles: