It's hard to think of a region where air travel is so much of a commodity as Europe: the same planes, largely Airbus A320s and Boeing 737s, flying the same routes, with the same all-economy seats, paying for hold luggage, differentiated only by paint and fabric, and sometimes not even that.
Let's use low-cost carrier easyJet and legacy operator British Airways as examples. Both are A320 family operators with significant London bases, competing across Europe. Both offer the same Recaro SL3510 seat in their economy sections. (British Airways maintains the Collins Pinnacle in its knee-breaking Club Europe Eurobusiness section, pitched at 30").
Both offer, according to a Google Flights search using the aggregator's default date some eight weeks out from my home airport, economy tickets with "checked baggage for a fee, no refunds for cancellations, [and] ticket changes for a fee". Both are buy-on-board for catering. Both charge for seat reservations.
Booking 6-8 weeks out, there was a lowest fare difference (for the 7am flight) of just one pound for this search.
This lack of differentiation is clear, with British Airways charging the same price at its higher costs with little to no #PaxEx difference.
But the issue becomes more acute on other routes where there is intra-LCC competition. Let's take an example from London to Tenerife on the same days, including one carry-on in the search function to ensure a level pricing field for Ryanair. They all basically offer the same thing.
Do Jet2, Ryanair, TUI, easyJet, Norwegian and Thomas Cook want to compete solely on the basis of price? Is there any interest in becoming a low-cost carrier of choice — the "cheap and cheerful" rather than the "cheap and nasty"?
Anecdotes suggest there is a market for something a bit different: family members who flew Jet2 earlier this year enthused about friendly staff, but that the rest of the passenger experience was essentially just the same as all other airlines within Europe: the option of a relatively decently priced meal and mini-bottle of wine, the same seats, the same everything else.
Compare the European offerings with Japanese LCC Peach, which offers street food flavors of its Osaka home, limited-time menus and many peach-flavored snacks, tea, juice and even a boozy Chu-Hi drink. US carriers Southwest, JetBlue and Spirit all have a distinctive brand — and in the first two cases soft product — that means something, that differentiates them from the competition.
Imagine a world where EasyJet doubled down on its orange branding with a variety of orange-flavored snacks and beverages, for example. Where Wizz Air and Ryanair, Transavia and Eurowings, LEVEL and Flybe took the time — or hired smart enough buy-on-board designers — to figure out how to create enough cool passenger experience for Instagram-worthy vignettes on social media.
What about "Summer Scorcher Snacks", or "Autumn Wine Experience", "Springtime In France", or even more interestingly "Hungarian Harvest", "Wine and Winter Warmers", or "Tastes of Bulgaria"?
There are some promising sparks from carriers of all types. Try British Airways' very British Marks & Spencer sandwiches. EasyJet's bright orange, bang-on-brand pre-bottled Aperol Spritz is a good start. Norwegian's salty-sweet Smash chocolate, Spitsbergen beer and local gin makes the most of Norwayness.
But Vueling doesn't maximize its Spanish heritage: basic Cava, mini-Rioja and long-life tapas are not differentiators when numerous other airlines offer something similar. You can't find much Irish on Ryanair beyond a cheeseboard and a hot breakfast. Et cetera, et cetera.
Part of the problem, of course, is that these brands don't know what they are. How is Transavia different from Eurowings?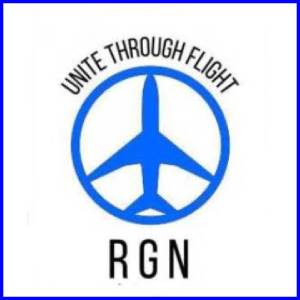 Who is LEVEL even for, apart from "millennials"? How many LCCs can say "ah, yes, we're the LCC for X, and we're different because Y"?
Creating an identity is easier for carriers with a name associated with a country or region, of course.
Air Dolomiti is just one example. And much of this weak brand identity is the result of trans-border, multinational airline group-level operations within the European open skies market that lack a sense of anything other than "we're the LCC from IAG", and have gone for a lowest-common-denominator homogeneity.
But there has to be a better way than every airline offering the same croissants, tapas, pretzel bread sandwiches, Nescafé, Pringles, stroopwafels and prosecco. If only Europe's airlines were finding it.
Related Articles:
Featured image credited to Boeing