Lufthansa Technik Malta has started to carry out technical services on the Airbus A350. A first aircraft, an Airbus A350-1000 from an undisclosed customer, received a cabin modification in September.
The first A350-900 is expected to arrive in the next weeks for a C-check. So far, three international carriers, amongst them Air Mauritius, have signed MRO (maintenance, repair & overhaul) contracts for the A350 family with Lufthansa Technik Malta.
The start of modification and overhaul services at Lufthansa Technik Malta further strengthens Lufthansa Technik's position as the leading MRO services provider for this aircraft type in Europe, but also in Asia. More than 100 airplanes from different customers already receive comprehensive technical support for components, auxiliary power units, airframe related components, engines and other parts of the aircraft.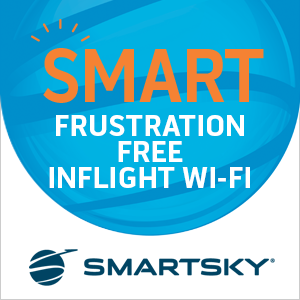 Marcus Motschenbacher, Chief Executive Officer of Lufthansa Technik Malta, said: "Our intensive preparations for the arrival of the A350 have been very successful. The first aircraft was re-delivered as planned. We are now looking forward to execute the first C-checks for this aircraft type and feel very well positioned to provide long-term technical support for the entire A350 family. Our facility has become the latest member of the global Lufthansa Technik A350 services network, adding new capabilities for this aircraft type to the whole group."
Lufthansa Technik Malta has undertaken thorough preparations in infrastructure investment and staff qualification to be able to carry out overhaul work on the A350 family. The German Federal Aviation Office (LBA) certification for the A350-1000 was achieved in August 2019. This certification complements the approval for overhaul work on the Airbus A350-900, attained in 2018. Lufthansa Technik Malta is among the first providers of this sort of MRO work anywhere in the world.