When designing passenger experience in airports, especially for departures, it's crucial to give the passenger as much information as they want, when they want it. Yet airlines are, as a rule, terrible at this.
It is inexcusable in this day and age not to provide the key pieces of information useful to various types of passengers: crucially, regular travelers and savvy people who fly less frequently. Reflecting on a number of recent trips around the globe, there are six key questions that airlines fail, as a rule, to answer before departure — or even before getting to the airport.
1) Where are the airline's checkin desks within the terminal?
Maps exist. Google Maps exists, as do any number of systems able to be integrated with an airline app. Just throw a JPG in there if necessary. So why is it so rare to be shown where desks A104-A106 are in a terminal?
It's key to think about public transport too. "Choose a seat towards the rear of the train when coming from the central business district to be closest to the exit for our home in Terminal D" isn't a hard piece of information to provide, but it's useful.
2) Where are the premium desks or checkin zone?
The lack of information at home hub airports is often particularly galling when there's a special premium checkin zone. You get to the terminal and realize that the Golden Wing is all the way at the other end, beyond the vaguely threatening sculpture and behind the wilting arrangement of potted plants. This is not hard or frequently changing information either.
3) Where should you be dropped off curbside?
One might imagine that premium passengers have a tendency to be dropped off by friends, family, limo services, taxis or ride-hailing app cars, but it's hard to remember any instance — with the notable exception of Virgin Atlantic when departing via the Upper Class Wing dropoff circle at Heathrow — when an airline made it clear where the most convenient dropoff point is.
Location-based app integration should be able to do this relatively easily: if the passenger is approaching by car on one of the main roads, send a notification five minutes out that the premium checkin desks are by doors 5-6 on level 2.
4) What time can you start dropping checked baggage for a particular flight?
Checkin cutoffs are often given, but the time when bag drop opens is also one of those pieces of information that airlines usually fail to provide.
No limit at your home hub airport? Great. Say so. But if it's two hours, or three — or even if it's two-and-a-half except on summer Tuesdays if Venus is ascendant in the third house of Mars, it should not be hard to provide that data to passengers.
5) Where is the fast-track security, and what needs to come out?
A map — live via the app ideally, but offline as a first step — is a helpful way to explain the next step along the path from checkin, especially at outstation airports. Do you need to dodge behind the coffee cart and turn left at the life-size statue of the faintly problematic person the airport is named after? Say so. (Also make it clear if you're not providing fast track at this outstation. Cough cough, British Airways.)
6) What is the lounge like, and where is it?
"Free-flowing Champagne, designer sofas, and gourmet cuisine!" is the marketing spiel, while the reality is often warm white wine, suspiciously stained IKEA rejects and those pestilential pyramids of long-life hummus.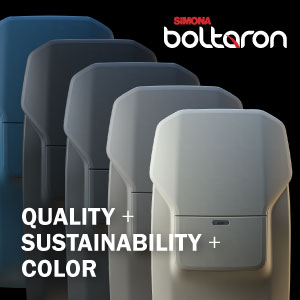 Airlines, tell us what your lounge offering is, or even better, show us with some proper panoramic shots and maybe even a little diagram so that we know where the showers or business center are, or the little section of relatively comfy seating by the window, or whatever our personal preference is.
Oh, and please make it easy to find. Back to the maps, really, but another way to look at it: the checkin agent shouldn't have to ask "do you know where the lounge is?"
Each of these questions seems obvious, but it is incredibly rare to receive an email containing the answers (or where to find them) from an airline, to see it displayed during the online checkin process, or to have it available under the "more information" section of a boarding pass. Airlines can, and should, do better.
Related Articles: