When Asiana Airlines introduced its OZ Quadra Smartium in 2011, the overall feeling was that the name was wonderfully weird, but that the Stelia Solstys seats were — apart from the inscrutable dress covers — well above average.
Needing to get from Tokyo to Sydney recently, I ended up burning a very reasonable 50,000 United miles for business class Narita-Seoul Incheon-Sydney, and I was particularly keen to see how Asiana measured up, and how these seats were faring in the increasingly competitive business class market.
When Asiana took these aircraft, the fully flat beds offering a staggered approach to direct aisle access were well above average: Korean Air had at the time (and still has on a large amount of its aircraft) fully flat beds without direct aisle access, while across the Korea Strait and Sea of Japan ANA and JAL were at the time operating quite a few longhaul flights without direct aisle access.
Korean and JAL now offer the Collins Apex staggered seats on a good range of aircraft, and JAL has the Safran Aries 3D outward-facing herringbone, while ANA has largely coalesced around its Safran SKYlounge staggered product. (For those playing along at home, Collins is the new name for Rockwell Collins, which absorbed B/E Aerospace, while the old Zodiac Aerospace is now going by the name of new parent company Safran.)
Asiana has, fortunately, moved away from the wonderfully weird initial name for these seats, "OZ Quadra Smartium".
My flight, on a four-year old A380 (HL7634), featured the version of these seats sized for the A380's upper deck. Amusingly, despite a four-hour layover at Incheon, I had exactly the same aircraft on both legs of my trip.
I've flown Solstys on A330s, A340s and 777s, and my big galumphing feet certainly appreciate the relatively spacious footwell of the product when compared with some of the more restrictive competitors in both the staggered and herringbone markets.
The zero sum game problem with staggered business class seats is still a problem, but on both legs I found that I could get into multiple comfortable positions while dining, relaxing, snoozing and sleeping. Given the space squeeze on many products these days, that's not always a given.
The inflatable lumbar and back supports allow you to add a bit of squashiness to what is otherwise a relatively hard seat, but given the amount of overhead bin space that Asiana has (very sensibly!) retained on the A380 there's certainly room for some squashy foam mattress pad innovation here.
The inflight entertainment system was fine, with a good selection and surprisingly responsive controls.
One of the benefits of Solstys is that the monitor is positioned relatively nearby (thanks to the over-shoulder seatbelt for certification) and I enjoyed the amusing romp "The Spy Who Dumped Me", although the numerous trilingual duty-free announcements and no-skip ads were a pain.
Overall, I found Asiana's soft product very strong, with an impressive full meal (and a few very nice glasses of Drappier Champagne) served on the Tokyo-Seoul leg in particular leaving me entirely satisfied.
Honestly, I can't get enough of bibimbap on a plane: it's delicious, nutritious, packed with veggies (which I often miss on the road), customizable in terms of spice level (I'll have another tube of gochujang, please!) and entertaining all in one.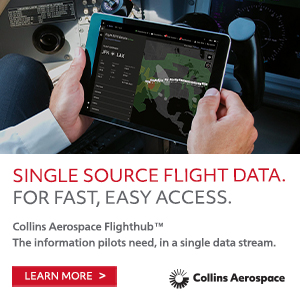 On the longhaul, I have to admit that I fell asleep shortly after the first drinks round and, not being especially hungry — and knowing that breakfast was just a few hours away — decided to hit the sack for an extra ninety minutes' sleep rather than falling asleep into my ssambap. However, as I returned from the lavatory (there's a very spacious forward one in the A380's "forehead" that's wonderful for changing clothes, next to the unused forward lounge with its two loveseats) with my sleepwear on I saw several passengers tucking into it, and it looked great.
Breakfast, too, was surprisingly good: I plumped for the western option and the eggs were impressively fluffy.
The one downside to the trip was the remarkable overcrowding at Incheon. Asiana has just opened a second lounge in T1, the original terminal, after Korean Air moved over to T2, but it was so crowded as to be an uncleaned, unpleasant scrum for every seat.
But as far as the actual flying goes, I have to say I was impressed. Solstys has kept its strengths even as other products have arrived on the market — as seen by recent selections of the updated Solstys family seats — and Asiana's food, beverages, IFE and service matched up.
Image Gallery:
Related Articles: