Airline passengers in Europe will soon be able to book flights based on how much carbon dioxide they emit by consulting a new environmental labelling scheme developed by the European Union Aviation Safety Agency (EASA).
The labelling scheme will "provide the travelling public with objective, scientifically-based information on emissions to consider when booking a flight", says EASA. 
The regulator will start issuing environmental labels for flights on 1 January 2025. The scheme is voluntary and airlines can choose whether to opt in. If they join, they must provide operational data including reported carbon dioxide emissions to EASA for independent verification.
"This will allow citizens to make an informed choice when booking their flights on the basis of more robust, reliable, independent and harmonized information," says EASA.  
The labelling scheme is part of a newly-expanded remit that will put EASA in charge of monitoring the European aviation industry's progress toward achieving net zero by 2050, under soon-to-be-adopted ReFuelEU legislation.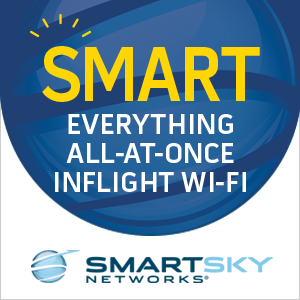 The European Commission's proposed ReFuelEU Aviation legislation — which aims to ensure that airlines play their part in helping the EU meet its target to cut greenhouse-gas emissions by 55% by 2030, versus 1990 levels, and achieve carbon neutrality by 2050 — is on the verge of being formally adopted. The European Parliament voted in favour of ReFuelEU on 13 September, following on from a provisional agreement reached in April with the EU Council. 
"Airlines will be able to market their flights with a label indicating the expected carbon footprint per passenger and the expected CO2 efficiency per kilometer," said the European Parliament on announcing its approval of ReFuelEU earlier this month. "It will allow passengers to compare the environmental performance of flights operated by different companies on the same route."
ReFuelEU includes a sustainable aviation fuel blending mandate that will make it obligatory for at least 2% of jet fuel uplifted at EU airports to be sustainable by 2025, rising to 6% in 2030, 20% in 2035, 34% in 2040 and 70% in 2050. Synthetic fuels such as e-kerosene must account for 1.2% of the fuel mix in 2030, 2% in 2032, 5% in 2035 and 35% in 2050. 
Green hydrogen will be included as a sustainable aviation fuel under the new legislation, alongside synthetic fuels and biofuels produced from agricultural or forestry residues, algae, bio-waste, used cooking oil and some animal fats. SAFs produced from waste gases and waste plastics will also be included, but crop-based fuels derived from palm oil and soy materials will not.
In addition to developing an environmental labelling scheme for flights, EASA will be responsible under ReFuelEU for promoting and measuring airlines' use of SAFs and the associated reductions in CO2 emissions. This will involve writing an annual report detailing the origin, quantity and characteristics of SAF purchased by aircraft operators, as well as information on the evolution of the price gap between SAF and conventional kerosene. The first report is due to be published in late 2025.
"Sustainable aviation fuels are currently the most promising solution to set air transport on a path to decarbonization and ReFuelEU is a milestone in promoting the uptake of SAF," says EASA acting executive director Luc Tytgat. "This legislation places EASA at the center of the drive to reduce aviation's CO2 emissions."
European Parliament rapporteur Jose Ramon Bauza Diaz describes ReFuelEU as "a tremendous step towards the decarbonization of aviation". He adds: "It is now time for EU governments to implement the new rules and support the industry to ensure the cost-effective deployment of sustainable aviation fuels across Europe as well as meeting EU targets."   
Related Articles: