KLM has doubled the mandatory sustainable aviation fuel surcharge introduced last year on all flight tickets from Amsterdam, and says its strategy for covering the additional cost of SAF has been "well-received" by customers.
The Dutch carrier in January 2022 added a surcharge of between €1 and €12 ($1.09-$13.09), depending on distance flown and cabin class, to tickets from Amsterdam, to help fund the use of a 0.5% SAF blend on all Schiphol-departing flights. 
The airline has now doubled the surcharge to €2-24 and increased the SAF blend on all flights from Amsterdam to 1%, KLM sustainability manager Lisanne van Wijngaarden told journalists on a 10 May webinar.
SAF is three times more expensive than kerosene, says van Wijngaarden, and the compulsory surcharge was introduced to help cover the extra cost, alongside a voluntary program which gives individual passengers the option to pay even more to purchase additional SAF. 
However, she notes that there is "a big gap" between what passengers say they will contribute voluntarily and what they contribute in reality. This is why the airline has adopted a two-tier, "complementary" approach which relies on a combination of mandatory and voluntary SAF contributions.
The strategy has been "well-received by the public", says van Wijngaarden, adding that because the airline is "transparent" about what customers are paying for, this "helps with acceptance".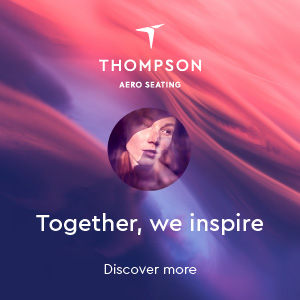 KLM has set a target for 10% of its fuel to be SAF by 2030. A spokesperson for the airline tells Runway Girl Network it is "not yet clear what the surcharge will look like in 2030". 
Van Wijngaarden acknowledges that "with projected demand, there may be a time where biological feedstocks are limited". This is where synthetic fuels will be required, she adds, although she notes that while feedstocks for e-fuels are "unlimited", the technology to produce this type of fuel is "very expensive".
Last month, the European Parliament and Council agreed a new law aimed at cutting aviation emissions in the European Union by mandating that airlines use a certain amount of SAF – a portion of which must be e-fuels. 
The ReFuelEU Aviation legislation, which will take effect as soon as it is formally adopted by the Parliament and Council, includes a SAF blending mandate that will require a minimum SAF uplift at EU airports of 2% by 2025, 6% by 2030 and 20% by 2035, rising to 70% by 2050. Of these amounts, 1.2% must be power-to-liquid e-fuels in 2030, rising to 5% in 2035 and 35% by 2050.
Aircraft operators departing from EU airports will be required to refuel only with the fuel necessary for the flight. This, says the European Commission, is to prevent the practice of tankering, whereby airlines carry excess fuel to avoid refuelling with SAF. This adds weight to aircraft, creating additional emissions.
The International Air Transport Association (IATA) says the ReFuelEU agreement provides "important clarity" on future expected SAF volumes in the EU. However, the trade body's deputy director general, Conrad Clifford, says: "While mandates for SAF use send a signal to producers and the market, without a comprehensive policy framework to incentivise cheaper production and more flexible rules of supply, mandates alone simply risk a huge increase in cost and a licence to print money for fuel suppliers, while raising the price of mobility throughout the EU."
IATA is calling for a book and claim system to be established across the EU before the 2% SAF mandate comes into force. This, it says, would ensure a more even supply of SAF across EU member states.
For its part, KLM committed in 2019 to co-invest in a SAF production facility in the Netherlands. The airline made a 10-year commitment with SkyNRG and SHV Energy to develop a SAF plant in Delfzijl and to purchase 75,000 tonnes a year of the 100,000 tonnes of SAF produced at the facility. Long-term offtake agreements are an important way for airlines to secure SAF in the future, says van Wijngaarden, and KLM is looking to make similar investments going forward.
Related Articles:
Featured image credited to KLM