With France now prohibiting certain point-to-point domestic flights on routes where a train journey can replace them, and other European countries continuing to debate short-haul flight bans of their own, the future of domestic flying within certain EU member states may appear to be in question. But for Diehl Aviation CEO Dr. Jörg Schuler, the use of electric vertical take-off and landing (eVTOL) aircraft should be part of the broader movement to slash CO2 emissions.
Using electric power to take off and land vertically, and with a range — in some instances — of up to 155 miles, eVTOLs are considered suitable for a variety of applications including operating some domestic routes, and connecting cities to suburbs as part of urban air mobility (UAM) projects. So, whilst these small, no-emissions aircraft won't provide a straight alternative for many short-haul commercial flights, they make sense as part of the domestic intermodal air-rail mix, according to Dr. Schuler.
The Flight Shame movement, he told RGN at the Aircraft Interiors Expo in Hamburg, "is obviously a very big topic in Europe, especially Germany and France". But for Diehl, eVTOLs "are certainly part of the solution" to a more sustainable aviation ecosystem "and not part of the problem".
A leading provider of aircraft system and cabin solutions, Diehl counts Airbus, Boeing, Bombardier, Embraer, airlines, and military stakeholders as customers. But the Laupheim, Germany-based company sees sustainability as core to its business — and that business now includes serving as a supplier to a variety of new eVTOL manufacturers.
"We are working on Volocopter, on Lilium, on Airbus UAM," noted Dr. Schuler.
For Volocopter's VoloCity multi-rotor electric air taxi programme, Diehl's joint venture with Thales, known as Diehl Aerospace, is developing and producing the Flight Control Computers. And last year, the trio's cooperation agreement was expanded, with Diehl Aerospace chosen to produce an optical splitter to complement the flight control system as well as other components for the battery management system.
Separately, Thales and Diehl are supplying the electrical flight controls for CityAirbus NextGen, an air taxi from Airbus that could see its first flight next year.
For Lilium's so-called Lilium Jet eVTOL, Diehl Aviation is collaborating on the design and development of the cabin, as well as acting as the integrator and manufacturer for interior components.
Given its work to create lightweight products for the big OEMs, "we now translate this experience into the eVTOLs", Schuler told RGN, pointing to, for instance, Diehl's advanced air-conditioning ducts for the Lilium Jet, which use very lightweight composite materials and innovative materials such as foam granulates for air outlets.
"So, you even try to become lighter and lighter and lighter."
The forthcoming introduction of eVTOLs to the aviation ecosystem also serves as an opportunity to embrace recycling and circularity from the ground up, ensuring that parts can be separated and reused at their end of life, and ensuring — as Diehl does elsewhere in its business — that green energy is used throughout the manufacturing process.
"You start basically without legacy" inhibitors, Dr. Schuler told RGN.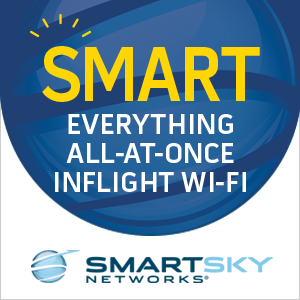 Admitting that a wave of new eVTOL concepts have been tabled by stakeholders, the Diehl Aviation CEO predicted: "[N]ot everyone will survive.
"So, I believe that there will be some handful of companies who will survive, then it will be a question of certification, of acceptance, and controlling the flight routes. This will determine … the number in the world we'll be able to digest."
Even so, the ultimate goal for Diehl Aviation, whether it is manufacturing parts for eVTOLs or indeed civil aircraft, "is to insert circularity in the materials, using green energy usage to build them, and then being able to recycle the materials".
Related Articles:
Featured image credited to Lilium