US and European Union regulators are taking different approaches on policies aimed at decarbonizing the airline industry, with one side appearing to dangle carrots and the other wielding more of a stick.
The divergence is seen by some as an experiment to discover whether it is more effective to incentivize the transition to sustainable aviation fuel (SAF), or to mandate it.
"There is an experiment happening in terms of which policies will work, but we do need global alignment on the need to move forward," Alaska Airlines senior vice president public affairs and sustainability Diana Birkett Rakow said during a panel discussion at the Sustainable Aerospace Together Forum, hosted in Seattle earlier this month by Boeing and FT Live.
In the United States, the Inflation Reduction Act, which was signed into law in August 2022 by President Joe Biden, includes a tax credit for the sale or use of SAF. To qualify, the fuel must achieve a lifecycle greenhouse-gas emissions reduction of at least 50%, compared with fossil-based jet fuel. 
The tax credit provides producers and blenders with between $1.25 and $1.75 per gallon of SAF, depending on the carbon intensity of the fuel, for a two-year period beginning January 1, 2023.
On the other side of the Atlantic, the ReFuelEU Aviation legislation includes a SAF blending mandate that will require a minimum SAF uplift at EU airports of 2% by 2025, 6% by 2030 and 20% by 2035, rising to 70% by 2050. Of these amounts, 1.2% must be power-to-liquid e-fuels in 2030, rising to 5% in 2035 and 35% by 2050.
Explaining the EU's approach, Flor Diaz Pulido, head of unit for aviation policy at the European Commission's mobility and transport division (DG MOVE), told attendees at the Sustainable Aerospace Together Forum that "next to this stick, I have plenty of carrots".
"The level of support that we are providing the airlines and the SAF producers in the EU is very similar in range to the one you are getting in the States [through the blender's tax credit]," says Pulido. "What we bring on top of it is the legal certainty. When you put benefits in law, you are sure that they are going to stay there, but when you put them only as tax credits, after this budgetary period they can go away."
The EU's approach, argues Pulido, provides a solution to the "chicken and egg situation" that has beset the SAF market for 15 years, whereby the high cost of the fuels meant low uptake, leaving providers with a lack of investment to scale up production to the required volumes.
"We heard loud and clear from all stakeholders that a minimum kind of mandate could be the right incentive, because it brings certainty to the investors and it brings legal certainty to the market," says Pulido. 
But Jonathon Counsell, group head of sustainability at IAG, suggests that more is needed than just a mandate to attract the levels of investment needed to ramp up SAF supplies. To hit Europe's targets by 2030, he says, "we will need $30 billion of capital", and this would require a mechanism to stabilize prices.
"In the UK and Europe, they're very much focused on the mandate, which gives you the demand signal, but that won't get you the finance," asserts Counsell. "The critical missing piece is the price stability mechanism. That's the thing that is going to attract the finance to get these plants built."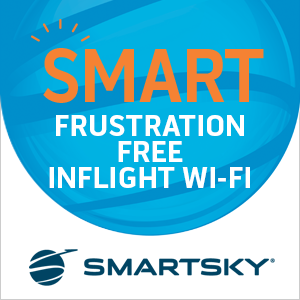 Responding to concerns that the US approach provides only a limited amount of certainty due to its short timeline, Kevin Welsh, executive director environment and energy at the US Federal Aviation Administration (FAA), says: "We have to be careful not to be too prescriptive in ways that actually hold back the industry from making the progress now that we need over the longer term."
Whether carrots, sticks, or a combination of the two will be more effective at boosting SAF production remains to be seen. But regulators appear confident that progress is being made.
"We're at this unique position where on both sides of the Atlantic, and also around the world, we've got clarity on what the level of ambition is," says Welsh. "But we're also at a challenging point as governments and industry: What are the steps that we need to take today, tomorrow, [and] in the next few years?"
Related Articles: