Research is ramping up on new ways to wean air transport off fossil fuels, with two projects related to both hydrogen and power-to-liquid (PtL) e-fuels having been announced in the USA and Germany this month.
Honeywell Aerospace said on 22 March that it had entered a new partnership with Worcester Polytechnic Institute (WPI) in Massachusetts, to study how hydrogen fuel cells could help power a new generation of aircraft. Earlier in the month, the German Aerospace Center (DLR) announced that it would put a €12.7 million ($13.7 million) government grant toward creating what it says will be the world's largest PtL jet fuel research facility (a rendering of the facility is pictured above).
Both developments join a growing list of research projects aimed at ensuring fledgling technologies that promise to reduce the aviation industry's rapidly growing carbon footprint actually take off.
Honeywell's work with WPI will focus on hydrogen storage solutions and fuel cell technologies that could eventually power commuter aircraft and regional jets. The two sides have signed a multi-year contract, under which 25 Honeywell employees will work closely with staff and students at WPI in a dedicated lab on the university campus.      
"The aviation industry has recognized an imperative to decarbonize, which is extremely challenging in the weight- and volume-constrained environment of an aircraft," says Andrew Teixeira, assistant professor of chemical engineering and project lead at WPI. "Hydrogen, along with sustainable aviation fuels and aircraft electrification, represents a huge opportunity for the aerospace industry to meet the UN's 2050 climate targets."
Teixeira adds that combining industry and academic expertise in one location will help smooth the process from the technology readiness stage through to product shipping.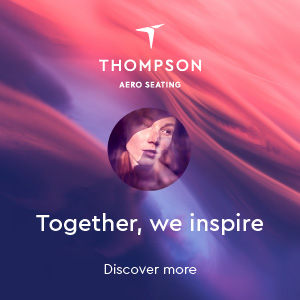 In addition to hydrogen, PtL e-fuels are touted as being another potential pathway to help decarbonize aviation in the future. This synthetic jet fuel is produced from carbon dioxide captured from the atmosphere and green hydrogen. Its potential use in aviation is backed by environmental groups such as Brussels-based Transport & Environment, which has been lobbying for the European Union to incentivize the uptake of e-fuels.
However, PtLs remain expensive to produce and there are questions over whether there will be enough renewable energy to generate the required volumes of green hydrogen, given demands for clean electricity from other sectors with their own net-zero targets.
Germany's DLR is hoping to overcome some of these obstacles through a new PtL Technology Platform (TPP) aimed at advancing the production of e-fuels for aviation on an industrial scale. DLR says it will test novel technologies and processes alongside other stakeholders from academia and industry, before building a plant with the capacity to produce up to 10,000 tons of e-fuels a year.
"In order to advance e-fuels on the path towards market ramp-up, we need the concentrated expertise from theory and practice, from science and industry," says Oliver Luksic, parliamentary state secretary at Germany's Federal Ministry for Digital and Transport (BMDV), which is providing an initial €12.7 million grant to launch the project. "To this end, we are relying on a demonstration platform on a semi-industrial scale. Here, participants along the entire supply chain can work hand-in-hand to scale up and optimize e-fuel technologies."
Approval of the main phase of the TPP project is expected at the end of this year, at which point decisions on further funding will be made. 
DLR's project is not the only one in Europe to focus on developing aviation e-fuels. It joins the Synkero project in the Netherlands, which aims to build a commercial plant at the Port of Amsterdam capable of producing 50,000 tons of e-fuel a year by 2027, and the Zenid initiative, through which Royal Schiphol Group's Rotterdam The Hague airport is working with SkyNRG, energy company Uniper and Swiss direct air capture specialist Climeworks with a view to building another Netherlands-based e-fuel demonstration plant.
Related Articles:
Featured image credited to DLR