In the United States, where long distance travel options are limited, there are few good substitutes to flying. In Europe, however, intercity train travel provides compelling alternatives to carbon intensive short-haul jets. With that in mind, I took a British Airways (BA) short -haul flight from London to Newcastle to see whether this air route makes sense in the modern era.
I began my day by making my way to the airport. Heathrow (LHR) is located on the edge of London, so I took a bus and tube to make the 80-minute journey to Terminal 5, requiring me to layer up against the English "summer" chill for my 5 am start. 
In line with recommendations, I arrived two hours before departure, expecting a long queue at the security checkpoint. However, I got from the tube to the departures area in 15 minutes, as new-generation scanners did not require me to remove the stuff from my bag.
Boarding was not for another 40 minutes, so I sourced a coffee and waited in the morning sunshine. 
An hour before departure, we were summoned to our bus gate in the main terminal. The gate itself was down some escalators, and as I descended, I was confronted by an empty and firmly closed gate. As I was in boarding Group 9, I found a seat and waited patiently to board.
Some 15 minutes later the first bus arrived, and staffers began calling priority passengers. Biometric scanners were in use, which sped up the process. The gate staff called Group 1, Group 2, and then all remaining passengers, so I actually ended up on the first bus anyway. 
Following a long drive to the remote stands near Terminal 2, our gleaming Airbus A319 came into view, and we boarded. After being warmly welcomed by the crew, I found my seat and got comfortable. 
The seat is the standard BA short-haul slimline of which I am personally a big fan. The soft blue leather was comfortable and luxurious with more than enough legroom for this 193cm journalist.
Unfortunately, the seat — situated in front of the exit row — lacked both recline and the individual air vents which other rows have. All rows offer in-seat power points. 
Boarding was completed on time, so after a short taxi we took off for the hour-long flight. 
The cabin crew were quick off the mark for service; all passengers received a bottle of water and a snack, and those who planned ahead would also get their pre-ordered meals (for an additional charge). 
I had decided to try the new mocktail spritz drinks from Blake Lively's company and one of the sandwiches from BA's collaboration with Tom Kerridge. Unfortunately, the crew informed me that the sandwich had not been loaded onto the plane, so I made the most of the (thankfully chilled) drink. 
I inspected the Wi-Fi, which seemed very expensive (GBP 1.99 for messaging, GBP 4.99 for streaming) for such a short time in the air, so I skipped it and instead used my pre-loaded media to pass the time. 
Before too long, we began our descent into Newcastle International (NCL). The crew elected not to clear away rubbish before landing, so I had to hold my empty can, cup and bottle in my hands. 
As I left the plane and BA's consistently inconsistent service behind to board the 30-minute metro service to the city centre, my personal conclusion was that this route seems unjustifiable. 
The train, which takes around three hours compared to the plane's one, has a lot of practical advantages. Firstly, it's from city centre to city centre, which would have removed an hour's worth of travelling for me to the airports. Secondly, you can turn up and go. I could have arrived three minutes before a train was due to leave and still have ridden it, rather than having to factor in security and boarding time. The overall journey time is therefore around the same.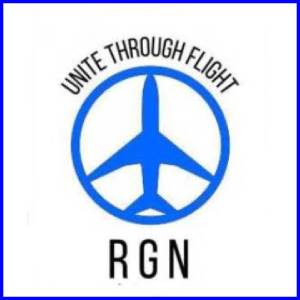 The ticket was a lot more expensive as well; at GBP 250, my roundtrip was not cheap. A flexible return train ticket would have been GBP 167.60. 
Moreover, when looking at domestic air travel, one should consider the carbon costs. According to Sustainable Travel International, the carbon cost of this flight would have been 60kg, broadly similar to the 55kg suggested by Google Flights. By contrast, train operator LNER estimates that the equivalent journey by rail would have cost 17.56kg of carbon; around 70% less than by air. 
Less practical, more expensive, and a lot more carbon intensive, using this flight to connect from BA's long-haul or European network may be a logical reason to use it, but for this domestic passenger, there is no need to fly it at all.
Related Articles:
Featured image of BA A319 credited to Fintan Horan-Stear