A domestic flight within France of less than two hours and thirty minutes? Haven't they been banned, you ask? Well, not if you're connecting, as I was over Paris' Charles de Gaulle airport recently. On a connection from Lyon to London at the height of the autumn school holidays, nonstops in economy class were over 400 Euro, so I cashed in some Air France miles for a connecting flight in the airline's Eurobusiness cabin, which was the best option available.
I was particularly curious as to what the domestic passenger experience for business travellers — so robustly defended as vital to the French economy by aviation boosters — would be like.
Online seat selection and checkin worked fine through the Air France app, and I dropped my bag in Lyon's Terminal 1, newly home to Air France since the attached older Terminal 2 (don't ask about the numbering logic) has been closed for renovation since June.
Fortunately, Air France arranges fast track access for business class passengers with the airport, because the snaking security queue was enormous. I estimate I saved somewhere between 30 and 45 minutes of queueing.
Regrettably, however, Air France has not arranged to replicate its own-branded lounge in Terminal 1, leaving passengers in the stuffy box that is the Confluence lounge. Despite arriving at the prime lunch window, the only hot food available was a plate of dried out, picked over mini-sliders out of the bulk frozen food section that had been there for goodness knows how long. Lyon is France's second city and the pride of its gastronomy, making this execrable offering even more of an insult. I left and went to the terminal Starbucks.
Boarding was, alas, the new normal 'boarding-not-boarding' situation where passengers were queued up on the jetway before the aircraft was ready to board. 
Onboard the aircraft, the now decade-old Recaro SL3510 seats Air France started to install in 2010 were in good condition. This is still a decent slimline for a short flight in its A320 family width, although even in business class, the seats were not pitched sufficiently for laptop usage.
I was rather amused that the beverage holder has now, for most passengers, become a perch to prop their phone or tablet, rather than their drink.
At just 47 minutes of flight time, we spent more time on the ground at Lyon and Charles de Gaulle than we did in the air, but the pleasant and efficient crew were out of their seats in a flash at 10,000 feet, passing through the business class cabin offering beverages, refills and both a savoury and sweet snack. 
I was particularly pleased to note that Champagne was on offer, and that it was a very decent one, Jacquart, and that the crew were not stingy passing through the cabin to offer refills. As for the snacks, the packet of nuts and seeds was fine, but the sizeable dark chocolate bar was really delicious — crunchy and elegant while still feeling like a treat. For a 256-mile flight as the crow flies departing at 3pm, this was pretty good.
The onboard wifi was a truly outstanding experience, powered by Anuvu, about which I've already delved into here on RGN.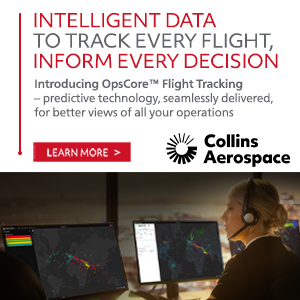 A free connectivity tier for messaging was available. And the USB port at knee level kept my phone charged up.
All in all, the flight itself was above average for Eurobusiness and even exceeded my expectations, thanks to the lightning fast Wi-Fi, decent Champagne and tasty snacks.
Yet it strikes me as I think about this journey that I spent far more time at the airport than I did in the air, and that the passenger experience there was very poor — mostly because Air France abdicated its #PaxEx to the airport, which delivered a sub-standard experience. 
At a time when questions are being asked about whether flights like this should exist, and when there are direct high-speed TGV trains from Lyon's airport TGV station to Paris' airport TGV station that take two hours airport-to-airport, it would behoove the airline to consider its passenger experience as a full journey in addition to what is offered on the aircraft itself.
Related Articles:
Featured image credited to John Walton