UK rail operator Avanti West Coast seems to be dragging its heels on refreshing its trains, with many of them still sporting the former Virgin Trains interior. On the trains that have been refurbished, passengers can expect a welcome upgrade on board.
Unfortunately, the swish interiors cannot fully mask the erratic service that has come to define this operator. 
I recently got the chance to experience Avanti West Coast's first class cabin on a trip from London Euston to Manchester. I bagged the seat for £45 with  third-party provider Seatfrog, choosing first class mainly for the extra space provided, and to reduce the stress of travelling at peak time. But I was also excited to enjoy dinner on the way up North. 
After spending some time in the refreshed first class lounge at London Euston, I navigated the scrum of the ticket gates to get to the platform. I was greeted by a British Rail Class 390 Pendolino, built by Alstom in 2002 and delightfully named Penny Pendolino.
The iconic Pendolino is the workhorse of the UK's West Coast Mainline railway corridor.
Avanti first announced it would refurbish these train sets in 2021, with the first reconditioned cars entering service in April 2022. As of February 2023, however, only 20 of the 53 train sets had received this treatment.
Boarding the modern first class carriage, I breathed a sigh of relief. It appears that Avanti has improved its cleaning on board. This was a promising start. 
Avanti uses a standard 2+1 seating for first class, with almost all seats organised around tables. Although I had booked a seat at a table for four, I sat down at an unreserved table for two.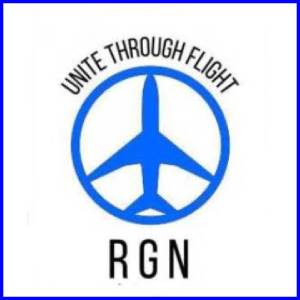 The seats have lost none of the legroom in the refurb, and the new fittings are excellent. Wide and supportive, the seats offer a slight recline. The new fabric can only be described as hard wearing, but it was comfortable enough. The flared headrest was more stylish than functional, but the leather effect felt luxurious.
Each seat features a plug and a USB socket (now located in the table, which is a lot more accessible).
The tables, meanwhile, are ample and easily accommodate laptop use, with a grippy surface to stop things from moving around. One discreet wireless charging pad is available in the centre of each table.
There was plenty of space for luggage, including a nifty slot behind the seat for my satchel. All in all, Avanti West Coast's first class is a class-leading product that your author reckons is ahead of the austere offerings found on the Great Western Railway (GWR) and the London North Eastern Railway (LNER). 
As the train glided out of London Euston, I adjusted the shade to hide the sunset, and eagerly awaited the meal service.
About half an hour later, the train manager informed us that, due to an error, there would be no first class service at all on board the train. On an evening departure that did not arrive until well after 9PM, this was quite a big problem.
The crew, who passed out bottles of water, informed me that the onboard shop was open for food (at a charge). In dire need of some sustenance, I made the trek down six carriages to find something to eat. 
As I passed through the train, it became apparent that there are still issues with the Pendolinos that have not been fixed by the refurbishment. The toilets, although clean, were quite pungent, and I was thrown into several passengers as I tried to climb down the aisles from the rough ride. The aisles themselves are very narrow, which doesn't help. 
I arrived at the shop to be presented with some leftover sandwiches and crisps from the previous service. No hot food was available at all. I purchased what I could, but returned to my seat with a heavy heart (and an empty stomach).
With the service not living up to expectations, I tried to distract myself. I attempted to use the onboard wifi, but the connection was so slow it was useless. Fortunately, I had the foresight to download some content onto my iPad before departure. 
As we arrived into Manchester, I couldn't help but feel frustrated. Avanti's refurbished trains are lovely, but they cannot mask what remains a chaotic and dispiriting service.
It's worth noting that Avanti also did not offer the extra-legroom Standard Premium product on this train (as they do on others), so there was no middle ground for passengers who would have enjoyed the extra space without the meal service if there had been one to begin with.
I hope that Avanti can get itself in order soon, as these new interiors deserve a good quality first class experience to match. 
Related Articles:
Featured image credited to Fintan Horan-Stear