In the past, British Airways has had a bit of a reputation for inconsistent onboard service, but as Covid started entering the endemic phase, BA seemed to turn a corner as well. In the last few months, I have enjoyed an improved passenger experience (PaxEx) on a number of European short-haul flights.
Unfortunately, on a recent roundtrip between London Heathrow and Newark, New Jersey, starting with LHR-EWR in World Traveller economy class, these flashes of PaxEx brilliance were overshadowed by appalling service on the outbound across the Atlantic. 
Having already checked in online, I arrived at Heathrow's Terminal 5 and went straight to the self-service bag drop system, which worked flawlessly. There were no queues. Unfortunately, the same could not be said for security, which took 35 minutes to get through. 
Once through security, I waited in a paid access lounge for my gate to be called. When the announcement finally came, roughly 20 minutes late, I was pleasantly surprised to see that my flight would be leaving from the A gates closest to the terminal. That is until I learned I was simply headed to a bus gate. I waited patiently at the cramped gate lounge as the stream of premium passengers trickled past and into the bus.
Fifteen minutes before our scheduled departure, my group was called, and we made our way to the vehicle. Unfortunately, once we arrived at our Boeing 777, boarding was a scrum. During the process, a crew member chided passengers for their bag arrangements in a rude and passive-aggressive manner.
Inside, I took a hot second to inspect my World Traveller economy class seat, part of a seat pair near the back of the aircraft. Though the seat is older, and perhaps past its prime — as evidenced by the small inflight entertainment screen — it has a lot of personal space and in fact, I found it to be quite comfortable.
A blanket, pillow, and disposable headphones of poor quality awaited me. The seat has no individual air gasper, as is often the case these days aboard widebodies.
I went to the lavatory to freshen up before takeoff, and, shockingly, the bathrooms were filthy. We hadn't even left at this point. 
Once we were in the air, I decided to peruse the IFE selection, which had a variety of blockbusters and UK original series. I settled on Indiana Jones and the Last Crusade, and the 1989-era picture quality of the film suited the ancient IFE screen perfectly. Alas, the Wi-Fi and USB power port in the seat did not work.
Despite some tired fixtures, the seat itself was good enough. Even when the seat in front of me was fully reclined, I had enough legroom, and as a 6'4 (193cm)-sized person, I fitted in the space. Having said that, the pan of my seat continuously slid forward throughout the flight, causing my legs to ache from keeping them tense. 
One hour into the flight, the drink service began, with BA serving World Traveller Plus premium economy passengers first before moving onto World Traveller economy. I had sparkling water and white wine. The Chilean Sauvignon Blanc was soft and fruity. I also snagged a sparkling Italian wine that was too sweet. The two crew members serving the drinks were friendly. 
Two hours into the flight, the meal began. Special meals were hand-delivered first. My Asian vegetarian meal consisted of a buckwheat salad starter, Daal curry, cheese and crackers, and mango parfait, which were all tasty and satisfying. However, my enjoyment was dampened when a crew member, who had arrived to assist with meals, scolded the passenger beside me for having his headphones in and not clocking that he had missed the meal. 
It was not an isolated incident, as I overhead flight attendants grumble audibly about passengers during the flight — presumably they assumed the passengers couldn't hear them because of the headphones, ironically enough.
Following the meal service, I tried to remain in the background as much as possible to avoid raising the ire of the crew. 
The IFE was buggy and slow, so I spent the rest of the flight watching Indiana Jones and the Temple of Doom and questioning my life choices.
Ninety minutes before landing, a snack service arrived, including an Indian-flavored vegetarian Wellington that was not bad. 
As we prepared to land at Newark, I felt downtrodden by the abject rudeness of the crew. I hoped that, on my return flight to London in World Traveller Plus premium economy, the experience would improve.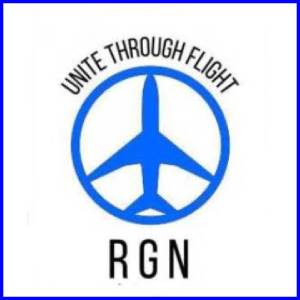 The ground experience at Newark was a pleasant surprise. Checkin was faultless, with no queues and friendly staff.
Security was also a breeze; advanced scanners meant no decanting of items out of my bag. And I had some time to relax before boarding.  
After amusing myself at the terminal, I arrived at the gate 45 minutes before departure. The mood was calm, and boarding began 20 minutes later. I took my seat just five minutes before we were due to leave.
The aircraft was a three-year-old Boeing 787-10, and I was excited to be on board a relatively new and modern aircraft. World Traveller Plus premium economy is located in a sub-cabin behind the cavernous Club World space, with 35 seats across five rows. The seats are wide and comfortable with a large IFE screen, seat controls in the armrest, power ports, and a cocktail table.
I was grateful for the noise-cancelling headset and an amenity kit. And the legroom was impressive, with both legrests and footrests provided for extra comfort.
Before boarding, we were presented with a glass of water or orange juice. As we taxied, I inspected the bedding; the pillow and blanket were beautifully soft with a blue and red herringbone design that felt soothing in the hand without being too heavy.
The amenity kit had a matching design and felt soft and sturdy. It contained the usual flight socks, eye mask, lip balm, pen, and toothbrush.
I tried out the IFE on takeoff, which unfortunately didn't work initially, but, as we turned out of Newark, and with a very loud rendition of the Flower Duet playing in the cabin, the IFE came to life.
If the blasting of BA's anthem song over the PA didn't wake people up, the shock of the IFE system sending us to Johannesburg, South Africa might have given passengers a surprise. 
I inspected the IFE offerings: it had a lot of Paramount TV box sets, as well as HBO classics and the usual BBC fare. The system was slow and a bit clunky, but not awful. The quality of the screen was fine, with bright colours, but it lacked sharp definition. I decided on The White Lotus, which was good for escapism. But as before in economy, the Wi-Fi and power outlet did not work.
Menus were passed out as we climbed, and then hot towels were distributed. Bizarrely, this was done in total darkness, so even with the reading light on it was a bit of a fumble. Thereafter, a haphazard dinner service began.
The lights were fortunately raised for the meal service. Though two flight attendants were working the service, they didn't bring a drink trolley with them, so options were limited. Room temperature wine from the food cart was available.
Strangely, no bread was offered, despite there appearing to be a full basket on the cart. I asked for a sparkling wine, which was brought after the meal service; it was the same Italian Frizzante served in economy. 
I had the Asian vegetarian option, which consisted of barley salad, korma curry, and a fruit plate. The salad was fruity and sweet, but not cloying. The curry was warm and the fruit plate was fresh and cool.
Having finished my dinner, I got ready for sleep. I found the seat to be scratchy but the seat next to me was unoccupied so I put the spare cover over my seat for added comfort. I got a reasonable 3 ½ hours before waking an hour before landing when the breakfast service began.
I was presented with a slimy roasted vegetable inside a wet roll, which was unappetizing. An orange juice and coffee completed the meal.
As we began our descent, I surmised that this was overall a pleasant flight. The hard product offered space to sleep, and the Boeing 787-10 — with new and modern lavs and comfortable cabin pressure — made me feel fresher on landing.
I would have appreciated an operable in-seat power port, and indeed one of those seemingly forbidden bread rolls on the cart. But BA World Traveller Plus delivered a superior experience than the outbound flight in coach, as one might expect.
Related Articles:
Featured image credited to Fintan Horan-Stear