Since the Covid pandemic started, and with all the concomitant complications it has brought to travel — fewer airlines, fewer flights to fewer airports, enormously expensive rental cars, ferry port meltdowns, industrial action, plus all the uncertainty and instability — your author's preference for travelling between my home in France and the UK has been the Channel Tunnel, and specifically the auto-train car service.
With its recent rebrand from Eurotunnel to LeShuttle, my heart sank slightly to read that it is targeting the "affluent millennial demographic". Four years ago a hotel brand suggested, at the Passenger Experience Conference, that my generation want to be helicoptered from hotels to tulip fields with Michelin-star picnics, and thus being so openly marketed at has not boded well.
So I wondered, during a recent summer trip, whether the rebrand would mean any changes to the actual service. The answer, it seems, is non.
Arriving smoothly on the Calais side, I checked in via the booths at 1144, well in advance of the 1239 deadline for my 1339 departure, and the booth offered to move me to the train half an hour earlier than scheduled, which I accepted. This is a major benefit of the tunnel compared with other modes.
Passage was remarkably swift through the French and UK border controls retrospectively. The best part of the old Eurotunnel and indeed the new LeShuttle experience is that the border controls are reciprocally juxtaposed, with the British passport control and customs booths on the French side immediately following the French exit control booths. This means that, as a traveller, you simply drive off the train and accelerate onto the motorway to continue your onward journey.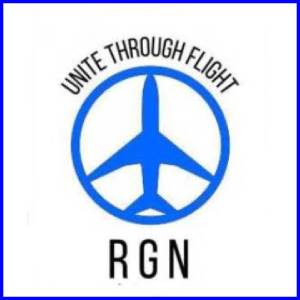 I did note, though, that the LeShuttle rebrand has not resulted in any noticeable improvement in the actual passenger experience as a driver. You are funnelled into a single snaking route around the parking lot for the terminal — the motorist experience of having to inescapably walk past the airport duty free shop.
There's then the strange chicane-style multiple roundabout arrangement of red-and-white emergency barriers that has existed for several years at this point. The Covid-era queues for medical document checks have passed, and post-Brexit travel regulations are now stable, so it is unclear why this remains and why a new permanent way has not been created. It leaves, in any case, the appearance of a slapdash service provided by an outfit that couldn't care less about the experience.
I arrived at the barrier queues that are formed prior to boarding at — my outbound message timestamp to my partner says — 1201, expecting per the electronic boards to drive on down within five minutes or so.
From there, I texted with friends and family from the queue until realising that the expected boarding time had come and gone with no movement, thanks to a certain amount of tutting and consternation from other drivers who had left their vehicles to stand around and complain about the delay. The general scene was a charming picture of common British-European conviviality in complaint, as staff milled around at the barriers, with one or two idly marshalling cars from (presumably) some previous train to create a small pre-queue queue. (How appropriately British.)
Approaching an hour of waiting, I eventually waved down a staff member, who explained with a physical and metaphorical shrug that there was some sort of delay, for reasons unknown, which meant that the trains were delayed. The circularity of this logic not escaping me, I pressed for answers but none were forthcoming. The electronic board off to one side did not provide any, nor did the still-active LeShuttle Twitter account make any proactive posts. 
Eventually, around 1330, after direct messaging an entirely separate helpdesk Twitter account, confirmation that the delays were indeed happening was provided, and a reason of "earlier technical issues that has caused a further wait to our service" [sic] given.
Finally, at 1351, we were waved through to board the train, and the remainder of the crossing was uneventful. All in all, I was immensely glad to have arrived so early, because queues built up substantially and comments from other social media users reflect something of an ongoing issue. Indeed, given that I was notionally moved to an earlier train, I arrived less than an hour delayed all in — so the end result was not the end of the world.
Nevertheless, and as has been demonstrated by delays on days since, the new LeShuttle needs to do much more to keep passengers informed. Options include some public address announcements, or staff might walk the queues of cars to help, or the electronic board might have provided useful information, or the company's socials might have posted updates and set expectations. As it was, travellers got no more than a shrug and a link to the company's formal complaints webpage. 
So far, the new LeShuttle is proving to be nothing more than a new logo.
Related Articles:
Featured image of LeShuttle credited to John Walton