Wizz Air, a Hungarian low-cost carrier operating across Europe, has a reputation that is broadly similar to easyJet and Ryanair; you get what you pay for. But, in a sea of orange and blue, I discovered that the purple challenger offers a persuasive product.
I arrived at Athens International Airport some 2hrs and 30 minutes before departure, expecting long queues. Fortunately, the bag-drop lines were mercifully short for both priority and regular passengers.
My plane was scheduled to leave from the satellite terminal's C gates, which meant a very, very long walk from checkin. 
Once I arrived at the satellite terminal, however, I was delighted to see short lines at the security checkpoint. Despite the steady stream of late passengers being ushered to the front of the queue (not helped by the sci-fi tunnel run to get there I'm sure), I was through security in less than 30 minutes after arriving at the airport. The officers were polite and professional. 
It must be said that the satellite terminal is rather shabby. A mix of carriers operate from this terminal, including fellow low-cost carriers Air Transat and Ryanair (and there is no lounge). 
Suffice it to say that this was not a place I wanted to linger in.
I wasn't able to pre-order food for this flight, so I had a snack from one of the concessions in the terminal in case there was a supply issue on board. The gate opened one hour before departure and I proceeded through passport control.
We were checked in at the gate entrance before waiting in a lounge area. Thirty minutes before departure, Wizz Air began boarding the Airbus A321ceo twinjet.
Priority passengers entered first (boarding from both the front and rear doors), and I was second on the plane, giving me ample opportunity to enjoy the bright and airy cabin in the bold Wizz Air colours. 
Wizz Air has decked out its aircraft in a charming bluish purple leather seat fabric with accents on the overhead bins.
I quickly found my seat and settled in. I was in 12F, just behind the emergency exit with practically infinite legroom. The feeling of airiness and space was just incredible.
The slimline seat itself was not much different than what you'd find on other low-cost carriers, but it felt more luxurious thanks to the fabric choice. The lack of power and Wi-Fi was disappointing, however, especially for a near four-hour flight to London Luton. 
Boarding was prompt and orderly and, following an ATC restriction, we took off to glorious views of the Greek Islands. As we cut through the clouds, I impatiently waited for the meal service. 
Nearly an hour later, cabin crew rolled their cart to row 12. I opted for the cheese sandwich meal (EUR 8) and a two-wine deal (12 EUR). Whilst not badly priced, the quality was iffy. The cheese sandwich was rubbery (though still edible), and the wines were warm and served in paper cups. The Hungarian corn snacks were a nice surprise, however. 
Following my lunch, I sat back and read for the next couple of hours as the world sailed by.
As we began our descent into London Luton, I felt pleasantly surprised by Wizz Air.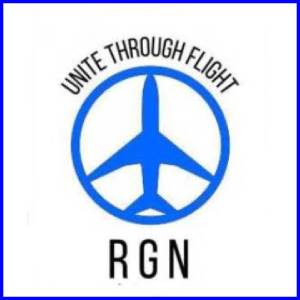 The carrier is in many ways more visually bombastic than other 'cheap and cheerful' LCCs such as easyJet or Ryanair. But the experience on board this flight was one of calmness and serenity.
The crew were professional and reserved, and I was not bombarded with advertisements over the loudspeaker.
Moreover, the A321ceo's interior is relaxing and comfortable. Whilst the onboard meal service was a bit poor, this Wizz Air flight was at least fully stocked.
One would hope that in time the airline will equip its seats with power ports so that passengers can keep themselves occupied without draining their batteries. And connectivity would be a nice add.
But the core Wizz Air product is a solid offering. Just bring a good book. 
Related Articles:
Featured image credited to Fintan Horan-Stear