French culture does not have a direct equivalent of the folktales Chicken Little or Henny Penny, mostly flightless birds who get all aflutter with the idea that the sky is falling when it is, in fact, not. The metaphor for France's ban on domestic flights thus requires a little extra translation: le ciel ne va pas nous tomber sur la tête; the sky is not going to fall on our heads.
The essence of France's "Climate and Resilience" law, which came into force this week, prohibits only certain point-to-point flights within France where a train journey of less than 2h30m can replace them — and not even all of those. Connecting flights, in practice those via Paris Charles de Gaulle, are still permitted, and Lyon-Marseille (just over 1h30 by TGV) flights are not banned either.
Despite much criticism from both aviation lobbyists and environmental pressure groups, it is hardly the most controversial law of President Emmanuel Macron's second term, just over a year old. The law is, on balance, weak. Cutting only three routes, from Paris' old, now-secondary airport of Orly to Nantes, Lyon and Bordeaux, makes only the very smallest difference. These routes were not particularly well-used anyway, not least because the French high-speed TGV network is now over forty years old and stretches from Paris to a substantial part of the country, and beyond. 
Indeed, the French happily take the comfortable, inexpensive, regular high-speed trains between city centres rather than the plane — and even when taking the plane, since both the city centres and airports of Lyon and Paris have TGV stations. 
Your author has lived near Lyon for some six years now, and it is far preferable to hop on the quick two-hour TGV to Paris, or even the slightly longer 2h30 TGV to Charles de Gaulle for a longhaul flight. Indeed, through all that time I've taken only one such trip by air, Lyon-Paris CDG as part of an onward connection, and just last November.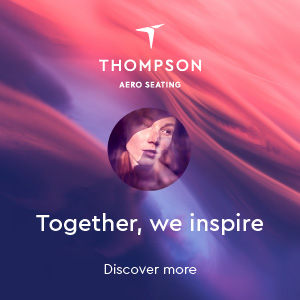 This law could go further, and indeed it is to be hoped — even by the biggest aviation industry booster — that it will. As just one example, the city-to-city trip from Marseille to Paris is some three hours by train, and more than four by plane once getting to and from the airport is included. 
Travelling Marseille to Paris by plane involves at its absolute speediest a 40-minute bus to the airport, a 60-90 minute wait after checking in, a 90-minute flight, probably 30 minutes of arrivals at CDG, and 60 minutes by RER train into central Paris. That's well over four hours by plane for even the most footloose and fancy-free passenger, and certainly closer to five for anyone who identifies more with the proverbial Airport Dad. 
Crucially, it's almost all wasted time if you take the plane: there's very little opportunity to either open up a laptop or crack open a good book. There's not really a point during the whole journey at which you have the opportunity — despite Air France's stunning Anuvu connectiivty — to watch an hour-long episode.
By contrast, a three-hour stretch on the TGV, middle-seat-free even in the spacious standard class, as it glides at up to 320 km/h (200 mph) across France, is a relaxing and comfortable way to travel. Prices on the low-cost Ouigo TGV start at as little as 16€ from Marseille to Paris. For a nominal Thursday some three weeks away, multiple services on the "regular" inoui TGV standard class are priced at 54€, while the spacious first class starts at 70€.
Work, rest or play is second nature onboard the train, with free wifi, big tables, power sockets and a bar car. Indeed, the ability to get things done aboard a TGV means that your author is not the only Lyon-area aviation journalist who prefers to take the train to Toulouse (a 4h10m trip nonstop, or half an hour longer with a single connection), even though most of that journey is an extension of the TGV onto conventional lines and thus runs more slowly.
All of this is to say: France should extend these laws further where the tradeoff of using the train, and the convenience of the city-to-city rail network, remains a clear advantage. The sky won't be falling then, either. But the real benefits will come when even more passengers, including those connecting at airports, look to the train and see a real passenger experience advantage. 
Air France and the SNCF rail operator have not gone as far as they could — and should — to integrate through-ticketing, to grow domestic services to Charles de Gaulle, and to work more closely with other European rail operators so that a truly regional, and not just national, approach to lower-carbon multi-modal transportation becomes a reality.
Related Articles:
Featured image credited to Air France