Moves are underway in Europe to make it easier for travelers to use rail services as an alternative to short-haul flights, and recent announcements from airlines on link-ups with train operators indicate they are on board with the idea.
When Air France unveiled its new 'Air France ACT' CO2 emissions-reduction strategy last month, it listed as one of five priorities the development of intermodal transport. The carrier said it would offer "low-carbon transport alternatives for short-distance journeys, notably within a reinforced partnership between Air France and [French state-owned railway company] SNCF".
The Air France ACT program aims to reduce CO2 emissions per passenger-kilometer by 30% by 2030, compared to 2019. Other priority actions outlined by the carrier include fleet renewal, increased use of sustainable aviation fuel (SAF), eco-piloting techniques, and the introduction of "a more responsible" catering offer.
Air France has had a 'Train + Air' partnership with SNCF for 25 years, allowing passengers to combine rail and air travel in the same reservation. The airline says it is used by more than 160,000 passengers a year traveling to and from Paris Charles de Gaulle and Paris Orly airports. 
In July 2021, Air France and SNCF extended the Train + Air network to cover 18 routes, and began testing a new "fully digitalized service" to enable passengers departing from Lille and Strasbourg with an Air France connection from Paris to check in online for their entire trip prior to departure. The extension and the more recent plan to further reinforce the SNCF partnership follow moves by French lawmakers to ban domestic flights where a train journey of less than two-and-a-half hours is available.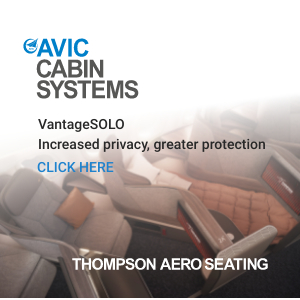 The month prior to Air France's ACT announcement, its Dutch stablemate KLM agreed with French-Belgian high-speed train operator Thalys to continue developing their joint AirRail product, "with a view to making it more appealing to customers". The partnership covers journeys between Brussels and Amsterdam Schiphol airport. KLM says it is purchasing enough seats on Thalys' Brussels Midi-Schiphol service to make one of its daily flights between the two cities "redundant".
Elsewhere in Europe, Iberia said in March that it was extending its intermodal Train & Fly partnership with Spanish state-owned railway company Renfe to link 14 cities in Spain by rail to its Madrid Barajas hub. One year prior to this announcement, Lufthansa and German train operator Deutsche Bahn unveiled plans to expand their joint offering with the addition of five cities to be linked by high-speed rail to Frankfurt airport.
The airline rail moves come as the European Union works to create a more efficient multimodal transport system, with the aim of shifting more passengers and freight to rail and inland waterways as part of its efforts to cut transport emissions. 
The European Commission in December proposed a revision of the trans-European transport network (TEN-T) Regulation. Among the proposals, says the Commission, is a plan to "ensure strengthening of air-rail connectivity for all core EU airports and EU airports above 4 million passengers". The aim is to "support and promote air-rail multimodal journeys on routes where the suitable infrastructure is in place to deliver such services, and assess regulatory options to facilitate such multimodal services".
To coincide with Earth Day last month, Travelport released a sustainable travel report in conjunction with UK carrier Virgin Atlantic and rail technology platform Trainline, in which it points to "the rise of rail" as people look to reduce the carbon footprint of their trips by opting for greener modes of transport.
"Awareness of the carbon footprint of travel is at an all-time high, and as business travel starts to resume in high numbers again, we have the ideal opportunity to encourage a significant change in travel habits," says Liz Emmott, global distribution director for Trainline Partner Solutions. "The decision is no longer about price alone, but also how travel is contributing to companies' net-zero commitments. By making sure rail options are readily available and attractive, we have a great opportunity to support the switch to rail." 
Related Articles:
Featured image credited to Fintan Horan-Stear