Known for designing innovative, lightweight aircraft seats that create space for passengers' knees and shins even in high-density layouts, Acro Aircraft Seating's platforms have long been linefit offerable as buyer furnished equipment (BFE) on the Airbus A320 family. Now Airbus has recognized Acro as a 'Premium Supplier' for economy class and premium economy class seats in its latest BFE catalogue, which guides customers during their equipment selection process.
Seen as an influential independent endorsement of Acro's focus on quality and execution across the design and manufacturing processes, the Airbus rating is reviewed every six months and based on three criteria: delivery performance, quality performance, and technical performance.
In the context of industry's broader supply chain constraints, Acro's Premium Supplier rating from Airbus last month is certainly noteworthy. Now consider the fact that several Acro seats are offerable in the A320 family BFE catalogue and the Crick, UK-headquartered seatmaker's achievement takes on new significance.
For economy class, Acro's Series 3, Series 6FB (fixed back), Series 6R (recline), plus its new Series 9FB and Series 9R seats are part of the catalogue. So too is its Series 7 recliner for domestic business or international premium economy class, Acro technical director Andy Jones confirms to Runway Girl Network.
Indeed, the company's launch programme for the popular Series 6 line was an Airbus linefit programme for Air New Zealand. "Since then, we have delivered multiple linefit programmes for multiple airlines including Flyadeal, EnterAir, Titan, Qingdao to name just a few," he says.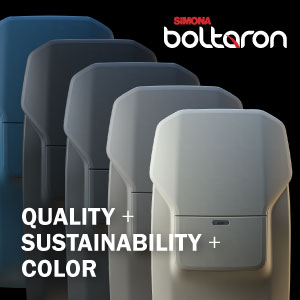 Jones also reveals that Acro has "some exciting new product developments" forthcoming for its BFE offerable Series 7. So, stay tuned.
"As 'Premium Supplier' indicates, we're not only setting the bar high on innovative design, we are also delivering on the essential practicalities which make our products very robust and reliable in operation," says company CEO Neil Cairns in a statement.
"Across the entire journey from design to delivery, we have positioned ourselves as a high performing and trusted supplier. Our superb economy and premium class seating is thoughtfully conceived, making it lighter and more sustainable than ever before, whilst ensuring outstanding value for our customers: a key priority in a challenging marketplace."
On the sustainability front, Acro doesn't just talk the talk, it walks the walk. With a keen focus on reducing both its own carbon footprint and those of its products, the seatmaker's newest Series 9 is billed as being "a 98.83% recyclable structure". But how is this accomplished?
Jones explains:
The entire Bill of Materials (BoM) was analysed down to individual component level by the experts at AIRA (Aircraft Interior Recycling Association), using their comprehensive materials database. The database is constantly evolving, and contains details of proven recycling techniques for a wide range of materials. They assessed each and every component for its material content, and specifically its suitability to be recycled.

Among others, the multiple types of plastic, high grade aluminium alloys and carbon fibre were all identified as recyclable, with clear strategies defined on how this can be done in practice. A very small number of parts were identified as non-recyclable and, informed by AIRA's analysis, we're already working on solutions to improve the recyclable content beyond the 98.8% already achieved.
The partnership with AIRA provides a clear direction of each component element that can be recycled, with Jones further explaining that: "AIRA's database assigns a Recycling Identification Number to every material type, and as a result of the BoM analysis each component part can be assigned the corresponding Identification Number.
"Airlines are able to access this information in order to identify the appropriate end-of-life action for each component. With the high percentage of recyclable parts on Series 9, these can be disposed of through recycling rather than simply sending them to landfill, as is so common historically."
He reveals that Acro is now developing ideas around how to provide its development teams with this kind of information early in the design process, so that material selections can be made with a full understanding of end of life recyclability.
Though the Premium Supplier rating from Airbus doesn't explicitly rate sustainability performance, the important work being undertaken by Acro certainly positions it for any such eventuality.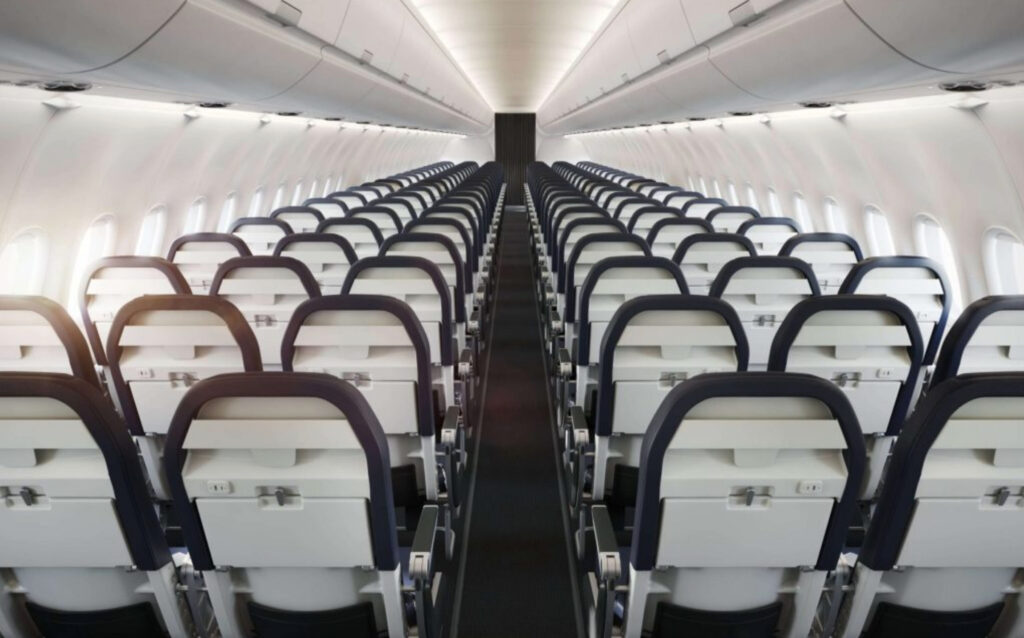 Related Articles:
All images credited to Acro Aircraft Seating