Joby Aviation enjoyed a busy October, announcing a landmark eVTOL deal with Delta Air Lines worth up to $200 million, and its application to the Japan Civil Aviation Bureau for validation of US Federal Aviation Administration type certification. This recent news is indicative of significant progress at Joby, which anticipates FAA type certification in 2024 and commercial service beginning in 2025.
Delta is making an initial $60 million equity investment, with the intention of investing as much as $200 million as the OEM achieves significant milestones. The companies expect to begin eVTOL services in New York and Los Angeles, and a Joby spokesperson explains the operating concept.
"Our intention is to run an 'elevated' service for Delta customers alongside our own airport-to-city routes. We will operate the aircraft for Delta, but the agreement covers us providing an integrated service in our relevant apps, not the running of a service. In other words, it doesn't preclude other operations or suggest that it's only for premium guests, it's just the seamless experience that we're talking about as being special for Delta guests. Our intention is to make our own service as accessible as possible."
Joby expects the US to be its first operating market but has a long association with Japan after Toyota became a strategic partner in 2018. Since then, Joby has partnered with ANA to develop a ridesharing concept for a country where 92% of the population lives in urban areas and travel congestion is common. The Joby spokesperson says: "We haven't announced a timeline for launching passenger service in Japan, but we have formally applied for validation of our [forthcoming] FAA type certificate with the Japan Civil Aviation Bureau."
In May, Joby received its FAA Part 135 Air Carrier Certificate, allowing it to operate an air taxi service, but still requires a type certificate and production certificate for its aircraft before commencing commercial eVTOL operations. As it continues toward those milestones, the company is working to define infrastructure, standard operating procedures, and training.
In an industry sometimes reticent over thorny topics like recharging times and how, exactly, a fleet of eVTOLs might be recharged with 'clean' electricity, Joby is refreshingly open and realistic. The spokesperson again: "Recharge time depends on battery design and aircraft efficiency. There will be missions where no recharge is needed and the aircraft can continue to its next destination. Regardless, recharge is designed to be quick.
"We've demonstrated we can recharge a battery following a typical 25-mile journey quicker than it takes to deboard and reboard passengers. There are logistical questions that will need to be answered in due course about aircraft operations, storage, and maintenance but we're confident we have the right team, as well as the right partners, to solve these questions, and look forward to sharing more in the months and years ahead."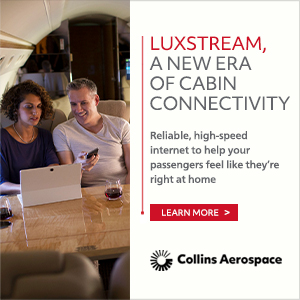 Joby is also addressing the question of zero emissions in-flight, compared to zero-emission aviation. "We've committed to sourcing renewable energy at all Joby-operated skyports," says the spokesperson. "In addition, we are creating a new path to net-zero aviation sector emissions through the use of electric and hydrogen aviation credits, working alongside JetBlue Airways and Signature Flight Support. Finally, we are shaping future policies as the first eVTOL company to join ICAO's Global Coalition for Aviation Sustainability.
"We recently conducted a life cycle analysis (LCA) of our aircraft's emissions in partnership with the US Department of Energy's National Renewable Energy Laboratory. The study concluded that it is likely to have a comparable or smaller climate footprint than electric ground vehicles, assuming both are charged with renewable energy, which is a sourcing commitment we've made for our aircraft operations wherever possible."
Related Articles:
Featured image credited to Joby