This summer, Embraer subsidiary Eve Air Mobility has released a steady flow of news as it signs letters of intent (LoI) and agreements around its eVTOL vehicle and urban air transport management (UATM) system.
Eve debuted a full-scale mock-up of its eVTOL cabin at July's Farnborough International Airshow, announced a 150-aircraft agreement between Embraer and BAE Systems to unlock the machine's military potential and revealed Halo Aviation, a UAM operations specialist, as its premier UATM customer.
With exciting progress being made across the advanced air mobility spectrum, it's easy to overlook the years of service introduction, route proving and operational expansion to come before we can hop onto an autonomous flying machine for a night out in the city. But on 7 June, Eve announced a partnership with Falcon Aviation Services in Dubai that provides a realistic first step into eVTOL operations.
Falcon is an established business aviation and sightseeing operator. It is very good at moving handfuls of people between smaller airports and on return trips in urban airspace. This is the sort of flying where airlines are generally unfamiliar, leaving business and general aviation operators primed to become eVTOL pioneers.
Falcon expects to receive the first of up to 35 Eve aircraft in 2026, initially flying sightseeing tours from Atlantis, The Palm, Dubai's iconic waterfront hotel, while working with Eve and local stakeholders to lay the foundation for urban air mobility in the UAE.
Within this framework, Falcon has a robust rollout plan. "eVTOLs have great sightseeing potential and all flights will initially depart and land back at the same point. Connections between key locations within the city will be the next step, followed by connecting cities," a company spokesperson told Runway Girl Network.
"While many operators worldwide are focusing on moving airline passengers from the airport to the city, we believe business aviation can operate eVTOLs between cities, initially within a 120km radius."
Infrastructure and regulation are equally critical to Falcon's vision. The need to ensure destination airfields are equipped for charging and maintenance is obvious, less so the requirement for emergency services to understand how best to deal with a fire in an electrically powered aircraft or somewhere to land an eVTOL in an emergency.
"Vertiports will be built across the city as commercial and emergency landing sites for all eVTOLs," noted the Falcon spokesperson. "Our sightseeing tours follow standard routes; our eVTOLs will be programmed to locate the nearest vertiport in a 'land immediately' emergency."
Falcon envisages the possibility of using landing pads on suitable buildings, and that city center parking lots may serve as eVTOL boarding zones. It also recognizes the commonality between vertiports and today's helipads. For the time being, Falcon's eVTOLs will be crewed, so that boarding and inflight safety procedures will mirror those of its helicopter operations.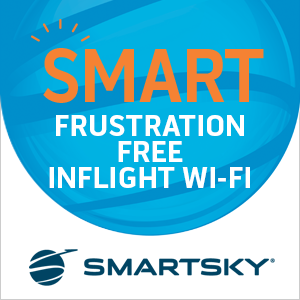 For its part, Eve is creating and growing its market through multiple approaches.
"Eve is designing and will manufacture, certify and sell eVTOLs, and support operations all over the world. We count on a diverse group of customers, including airlines, helicopter operators, ride-sharing platforms and leasing companies," explained an Eve spokesperson.
"Our strategy is to develop fleet operations on a partner-by-partner basis. This is a very different approach from that announced of other eVTOL manufacturers, which are placing aircraft on their balance sheets to build a new airline that will operate their eVTOLs."
Considering Falcon's sightseeing mission, Eve's spokesperson said: "We believe these flights are a realistic starting point in Dubai and an ideal solution for showing eVTOL capabilities to the public. Compared to a helicopter, the operational costs will be lower, the eVTOL is much quieter, with an approximately 90% lower noise footprint, and it produces local zero-carbon emissions."
Related Articles:
Featured image credited Eve Air Mobility