Even in the face of the climate crisis, there is a future for aviation. There are benefits to people being able to travel around this world we share, but the industry is — whether one takes the climate emissions contribution figure of 2%, 10% or somewhere in between — undoubtedly a substantial contributor.
Aviation is working to reduce its impact with transformational technologies, but in many cases conventional technologies exist that can drastically reduce direct and associated emissions, and it is important to engage with these to avoid omitting progress in the hunt for perfection.
At a time when many governments are able to raise public financing at historically low levels — and with some even experiencing negative yields, where the market is essentially paying to buy government bonds rather than the reverse — there is a strong argument for major investment in lower-carbon transportation to and from airports: a green intermodality to reduce the impact of industry's activities on our shared planet.
That argument is even stronger given the clear and present need for modern New Deal-type spending to stimulate economies when they begin to emerge from the COVID-19 crisis. And, in the context of the climate crisis that continues to loom, the greening (or Greening) of those New Deals will be crucial.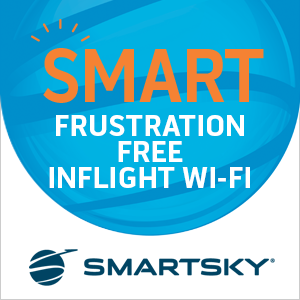 Locally, airports need increased airport public transport access, principally by heavy and light rail, and improved bus services on an integrated transport network.
People who work at the airport need to be able to commute there via the lowest possible carbon means. Before COVID-19, London Heathrow frequently stated that over 75,000 of staff work at the airport, of whom 60% drive to work alone, while 20% live within 5km of the airport.
Very low carbon options like walking and cycling are not an easy answer, not least because of local pollution from airports and their inherent distancing from residential areas, but airports must design their access and facilities to allow staff — and indeed passengers — to arrive on foot or by bicycle, to store bicycles safely, to shower if desired and to change into work clothing.
Local rail, metro, light rail and bus operations serving airports should make provisions for bicycles in particular, whether on board or with secure parking at stations, both for staff and for passenger use.
Those local transportation options need to be substantially expanded at most if not all airports, and priced so that substantial numbers of people are diverted from cars and other high-carbon modes, for staff and for passengers.
They need to be equipped with facilities that make using them a simple pleasure rather than a stressful chore, with provisions for people with disabilities and reduced mobility, featuring step-free access (plentiful elevators are key here) for people and for luggage. Vehicles need to be designed so that luggage, prams and wheelchair users in particular are not competing for space and are well served, with secure, nearby luggage storage on board if city check-in is not provided.
Indeed, city check-in and luggage drop is a major attraction for public transportation, with Hong Kong's perhaps the best currently operating, but alternative luggage delivery models like Japan's low-cost national package services are also worthy of consideration.
But most fundamentally, airports need to be strategically integrated into long-term local and regional transportation planning, with new lines and connections given appropriate focus.
Creating the green intermodality that we all need is by no means simple. It requires an amount of cooperation and partnership that is rarely seen in our modern societies. It needs governments at the local, regional, national, and multinational levels It needs ground transportation operators of local, regional and national networks. And it needs airports, airlines and — perhaps most importantly — passengers.
Related Articles: