Jamco Corporation, one of the most experienced aircraft interior products supplier and turnkey integrator in the aerospace industry, announces that through a collaboration with KLM Royal Dutch Airlines (KLM), its Venture™ reverse herringbone premium class seats have been installed in the World Business Class (WBC) of KLM's B777 fleet.
The Jamco Venture design, conceived in collaboration with KLM, was designed with comfort and sustainability in mind, while minimizing operational costs for airlines. WBC seats by Jamco Venture are 10-15% lighter than traditional seats, easy to install, and require less overall maintenance.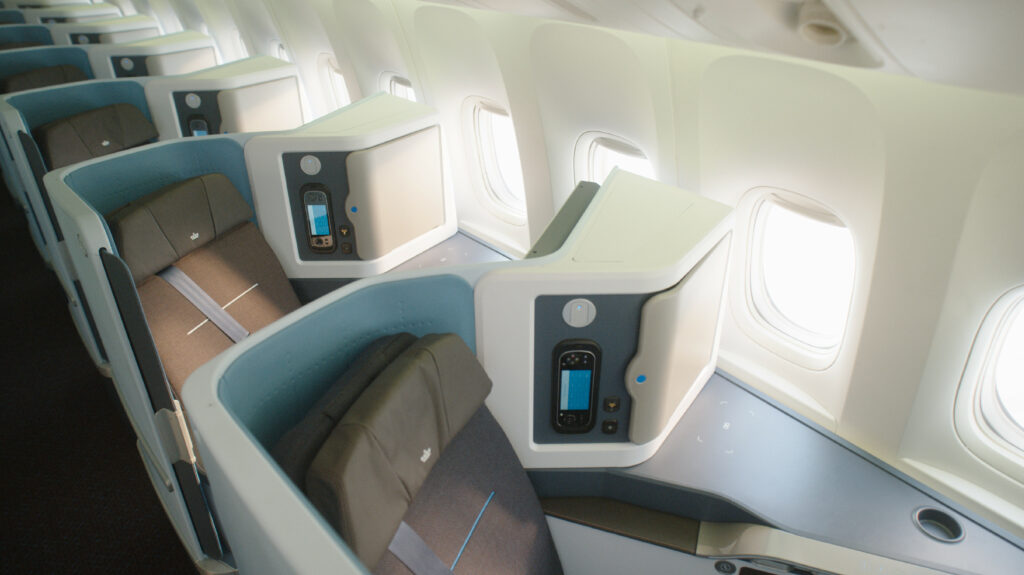 Jamco Venture seats were installed by KLM in a 1-2-1 configuration, giving all WBC passengers more privacy and comfort. Now, all WBC passengers have direct access to the aisle and every seat has a lightweight sliding door that can be easily opened and closed, so that the seat can be closed off for more privacy when working, relaxing and/or sleeping.
The seats offer personal adjustment options and user-friendly functionality, including an adjustable lower-back support and a relax setting with a subtle back massage feature so the seat can recline fully flat to form a comfortable 198cm-long bed.
Multiple charging sockets are easily accessible and clearly visible, and passengers have a wireless charging option. Passengers can also now stow their belongings in a lockable compartment, which has a built-in mirror. The seat features a recessed bottle holder, so that passengers can safely leave a water bottle on their tabletop, even during turbulence.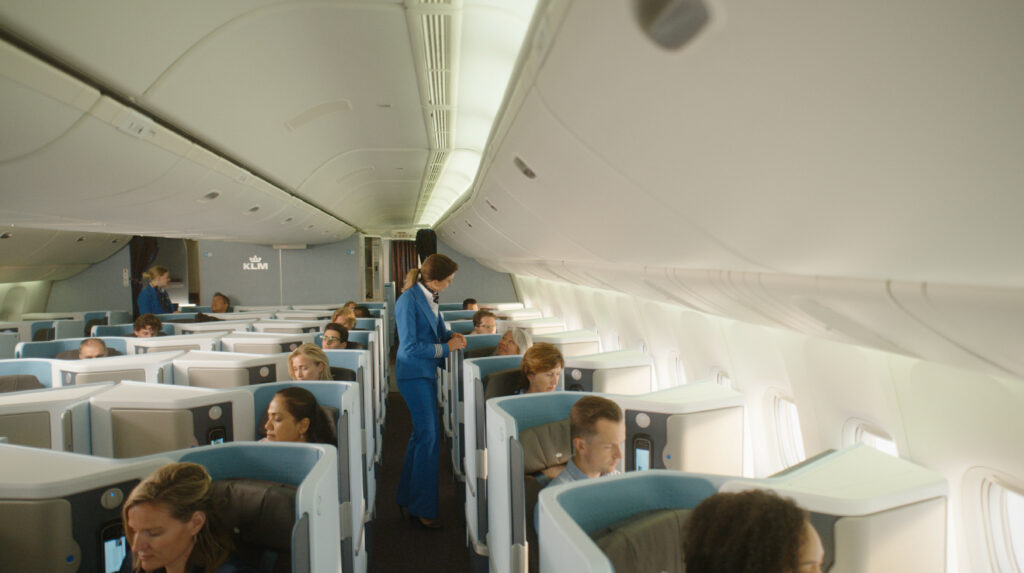 By design, the WBC seats by Jamco Venture are built to last and can be easily maintained for many years of service. When eventually the product is ready to be retired from service, a significant portion of the product can be recycled as its materials are easy to disassemble and repurpose at end of life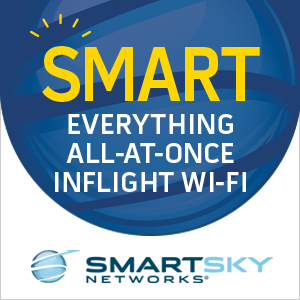 KLM's entire Boeing 777-300 and 200 fleet will be fitted with the new WBC seats by Jamco Venture. The full revamp will be completed during the course of the coming year.
Jamco Venture is installed in World Business Class aboard KLM's 787 fleet. With this KLM's recent deployment of 777 fleet, Jamco believes the Venture will be another option for aircraft cabin for airlines all over the world.
About Jamco Corporation
Jamco Corporation is a premier supplier of Airbus and Boeing aircraft interior products in high-quality lavatories, galleys and passenger seats to airlines worldwide. Jamco is the sole supplier of 787 lavatory, galley, bar, and cockpit door and bulkhead, and also the A350XWB ICE Rear galley supplier. 
About Jamco America
Jamco America, a subsidiary of Jamco Corporation in Japan, was established in 1982 as a commercial aircraft interior products and services provider. Located in Everett, WA, Jamco is considered one of the most experienced interior products suppliers and turnkey aircraft interiors integrators in the industry. Jamco has developed premium class seating for commercial aircraft, providing forward facing business class seating such as the Venture™ reverse herring-bone business class seat that is currently in service on 787 aircraft.
All images credited to KLM