Eve Air Mobility, Embraer's urban air mobility (UAM) unit and eVTOL creation, is a regular newsmaker through its high-level, infrastructure defining projects and aircraft design. Early in September, United Airlines announced a $15 million investment in Eve and its participation in simulated UAM operations over Chicago later that month.
An Eve spokesperson tells RGN: "This is a dynamic relationship, and we expect to collaborate over several years. United Airlines' investment is like that of the other PIPE [private investor in public equity] investors that were part of Eve's business combination with Zanite Acquisition Corp. As a result, United Airlines received common shares issued by Eve. United also joined a select group of PIPE investors placing letters of intent to acquire Eve's aircraft – up to 400."
Considering the Chicago demonstration, a United spokesperson says: "We believe this simulation provides United customers and Chicago residents a preview of the convenience of booking and using an electric air taxi service in the near future."
The three-week simulation used a helicopter to replicate eVTOL operations, connecting commuters on return routes between Vertiport Chicago and Tinley Park Helistop, and between Vertiport Chicago and Schaumburg Municipal Helistop. Eve's partners for the simulation included Blade, Republic Airways, United Airlines, Halo Aviation, Vertiport Chicago, Village of Tinley Park, Village of Schaumburg, ACCIONA, SkyWest and Speedbird Aero.
"Simulations like this allow us to study how people will engage with the service and understand the entire ecosystem requirements for UAM," says Eve. "Working with our partners, city leaders, and the community, we can understand and address critical UAM challenges. It is important to note that our portfolio of solutions is agnostic, benefiting the development of the entire UAM ecosystem."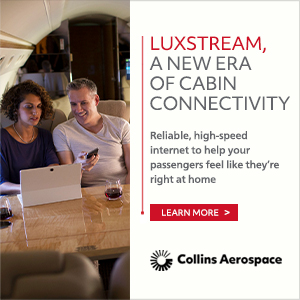 Eve's homepage video, showing vehicles soaring over a cityscape, strongly implies that rooftop landing pads will be a feature of that ecosystem. Regular airline helicopter operations from building tops had a patchy record and include a 16 May 1977 accident involving a New York Airways S-61L embarking passengers atop the Pan Am Building. Safe operating procedures for rooftop eVTOL pads will therefore be critical, while the question of how an eVTOL accident would be handled is also pertinent.
"It is too early to comment on using roof landing pads for eVTOL operations," Eve's spokesperson says. "Safety is a critical element of aviation and a core pillar in everything Eve does. Commercialization requires the entire UAM industry to be focused on the same target, including the engagement of stakeholders in certification, ground infrastructure and community acceptance. We are working to define the eVTOL and UAM ecosystem and focused on our building block methodology."
Eve expects its vehicle to enter commercial service in 2026, an ambitious target considering the requirements of flight trials, certification, and infrastructure development. The company appears undaunted, saying: "We are working with regulatory authorities and other stakeholders to achieve this target and focused on our building blocks approach to product development.
"Earlier this year, Eve formalized the process for obtaining a type certificate for its eVTOL with the Brazilian Aeronautical Certification Authority, an important milestone for program maturity that reaffirms our commitment to demonstrate compliance with international technical standards and mandatory airworthiness requirements for eVTOL type certification."
The United deal includes a conditional purchase agreement for 200 Eve eVTOLs, plus options on a similar number. This, and its $10 million pre-delivery payment to Archer for 100 aircraft, demonstrates the airline's commitment to eVTOL.
Indeed, just this week Archer and United announced that they have chosen Newark Liberty International Airport to Downtown Manhattan Heliport as the first route to utilize Archer's eVTOL to provide transportation for airline passengers
"We believe these aircraft have the potential to revolutionize the commuter experience in big cities, significantly cutting commute times in densely populated areas to our airports," says the United spokesperson in reference to the carrier's eVTOL deals with Eve and Archer. "And it's not just United. Morgan Stanley has predicted the UAM market could be worth more than $1 trillion by 2040." Eve and United clearly expect to take a significant share.
Related Articles:
Featured image credited to Eve