Travelling by high speed train in Europe is often the quickest way to travel, but does the luxury of time make first class an unnecessary addition? On my way from central France to London, I discovered that first class on SNCF's mainline TGV brand, inOui, is not as elaborate as what is offered elsewhere in Europe, but does offer extra space and calming environs for a premium.
I booked this ticket as part of a multi-leg journey using train and coach app Trainline. Though I started my journey elsewhere, my second leg was a TGV from Lyon, France to Lille. Travelling first class on this part of the journey was effectively a 50% surcharge on a €90 ticket.
Lyon Part-Dieu is an uninspired concrete station, constructed in a style similar to many other European city stations, with an underpass concourse, housing shops and ticket offices, dotted with ticket gates to the platforms above. It was grey but functional.
There is a first class lounge of sorts at the station, but this is only for grand voyageur passengers (who are either frequent travellers or have premium "business" fares rather than "leisure" tickets). Therefore, despite having a first class ticket, I was ineligible to enter.
My train was delayed by 40 minutes so I went to purchase an early dinner. After searching for the public lounge to eat my meal, which turned out to be a series of open air ziggurat benches, I returned to the concourse, only to see that my train had in fact regained its punctuality and boarding was already underway. (An announcement informed us that the previous service had been superseded by a new one starting from Lyon, with the former train becoming another service). Whilst this was welcome news, if I had not returned to the concourse, I would have likely missed this information.
SNCF uses QR code tickets to board, which you must show using your phone or a print out to enter the platform. This worked OK, but a bottleneck formed near the lift for those with luggage. After some jostling, I arrived on the windswept platform with a few minutes to spare.
The train itself was a single-deck TGV réseau, dating from 1992. The first class compartment was functional and spacious, but the interior was dated with scratchy furnishings, despite a mid-2000s cabin renovation involving designer Christian Lacroix. It had 2+1 seating with airline and table layouts.
Each seat has a power point and a well-sized flip down table. The seats reclined, and both armrests could be raised, but legroom was insufficient for this 193cm/6'4" journalist to stretch out comfortably when fully extended. There was ample baggage space in the carriage.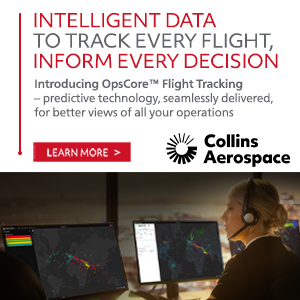 There were spaces for wheelchair users, but the "accessible" toilet was very cramped. The train rocked and rattled quite a bit, which made moving around the carriage difficult.
Whilst some European first-class high-speed trains, such as Avanti West Coast, Italo, and SNCF's sister company RENFE, offer complimentary catering, SNCF do not. No meal or refreshments are included in the fare.
There is also no at-seat trolley service. Undeterred, and in need of fortifying after the confusion at departure, I ventured to the bar car.
The bar sells a variety of items, including snacks, sandwiches, hot and cold drinks, and wines and beers. They had unfortunately run out of white, so I bought myself a miniature red wine.
The wine was €4.10 and not particularly pleasant. It was also served in a paper coffee cup, which did not do it any favours.
The carriage was quiet and tranquil, making work or rest a breeze. The Wi-Fi was lightning fast and completely complimentary and can be accessed with an SNCF account or your booking reference. I didn't notice a single Wi-Fi black spot and spent most of the three-hour journey streaming YouTube without any trouble.
Upon arrival at Lille-Europe, I alighted feeling slightly short changed. Yes, the first class seat had ample space, but it was also worn and dated. It may be that this is not an issue in more modern TGV rolling stock, including the duplex sets that run to Paris from Lyon, but this wouldn't have alleviated a lack of catering and a chaotic departure.
I did arrive feeling relaxed and rested, but I can't say for certain that it was worth the surcharge on a standard class fare.
Related Articles:
Featured image credited to Fintan Horan-Stear