Airlines are testing out a variety of initiatives to increase the amount of passengers choosing to pay to offset the carbon emitted by their travel. The latest is Lufthansa. "We are offering a dedicated 'green fare' for the first time, which already includes the complete offsetting of the flight's CO2 emissions through sustainable aviation fuel and certified climate protection projects, already embedded in the price," says Christina Foerster, Lufthansa Group's chief customer officer and board member for branding and sustainability. 
"Lufthansa, SWISS, Austrian Airlines and Brussels Airlines are offering a new fare that already includes full CO2 compensation in the price," says the airline group, which is launching the fares on flights from Denmark, Sweden and Norway. 
"The Green Fare is now displayed alongside the familiar fares (Light, Classic, Flex) as an additional fare option in the online booking screen directly after the flight selection. The new offer is available in both Economy Class and Business Class for flights within Europe," it says, while curiously providing a press image of an intercontinental-only Airbus A350 to media — a sign of future plans?
This fare is, in essence, an offsetting fee on top of Lufthansa's Economy Classic fare — seat reservation, checked bag, carryon bag, no-fee rebooking with fare difference, no refunds. There's a 20% frequent flyer mileage and status bonus too.
Runway Girl Network ran a few dummy bookings from Scandinavia over the next few months and indeed this new Green Fare appeared. For a notional Swedish traveller unaffected by flygskam or simply needing to travel from Stockholm to Frankfurt on a date in mid-November, this fare was 1284 Swedish krona, or just over 120 euros (and the same number of US dollars at present). The base fare was 834 SEK, or nearly 78 EUR, a difference of 42 EUR.
What is this price based on? What precisely is offset? Under what schemes, what certification, and where in the world? These are all perfectly reasonable questions, which corporate travellers will need to know in order to meet their own carbon goals, but which Lufthansa doesn't present during the booking path.
"80 percent of the offsetting is done through high-quality climate protection projects and 20 percent through the use of sustainable aviation fuels (SAF)," Lufthansa says in its press release.
But in the booking path, Lufthansa doesn't go into the details of what the Green Fare is until a passenger is several screens in, and then only with a single new-window-opening monochrome banner at the top of the booking page for the return flight — after already choosing the Green Fare on the outbound. It is not, in all frankness, particularly visible.
The page that the banner opens looks to be the same page that Lufthansa previously used for its voluntary offsetting programme. To get to any information on the initiatives, you have to uncover a dropdown, click to get to a new window, scroll down to a country (or SAF), click to open it, and then download the project's PDF.
That offsetting page also says: "Depending on which travel destination you have, you can either plan your trip CO2-neutral during the booking process or you have the option of choosing a so-called 'green' fare when selecting the tariff. No matter which of the two paths you choose: your CO2-neutral flight makes a difference." 
Since this Green Fares test run is starting in Scandinavia, we tried a dummy booking from Paris to Frankfurt on the same day as our Swedish booking — but there was no offsetting option presented as promised.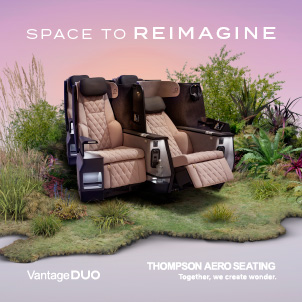 We then took a look at Lufthansa's microsite at its partner offsetter Compensaid, which allowed us to input our notional ARN-FRA flight, LH801. This gave us a default cost of EUR 24.74, using a slider 70 percent of the way between a SAF option (which Lufthansa says offsets immediately) and a Climate Project Portfolio offsetting option (which Lufthansa says compensates over ten years).
Compensaid asks for a date input, but this seems to do nothing to change the offsetting cost. On our notional flight, LH801, Lufthansa has this month been flying aircraft including its very oldest 29-year-old A321s (like D-AIRA, which flew on 22 August), and its very newest two-month-old A321neo (D-AEIO, which flew on 24 August). 
It is with some irony that your author, who recently wrote a piece in RGN's Nose to Tail about a pair of Lufthansa flights aboard some of its oldest and newest aircraft, notes that there must be some averaging going on. But this is neither presented to the passenger nor acknowledged. 
Back to the Compensaid pricing slider. At the extremes, the price was EUR 92.93 moving the slider to full SAF and EUR 2.42 moving it to full offsetting. That's a 70:30 split between offsetting and SAFs. But Lufthansa says that the Green Fare is an 80:20 split. Moving the slider to that split, Compensaid gives an offsetting cost of just EUR 20.37. That's less than half the offsetting cost that Lufthansa's Green Fare is charging, on Lufthansa's own Compensaid offsetting site.
"We want to make CO2-neutral flying a matter of course in the future," says Lufthansa Group's Foerster. That's certainly a laudable goal and Lufthansa is to be praised for offering an option to offset during the fare selection process, and thus included in the bottom line of a ticket, rather than as an ancillary fee. But it will need to agree with itself how much offsetting a simple one-way flight from Stockholm to Frankfurt costs, and ensure that the figures — currently opaque — are transparent and credible.
Related Articles:
Featured image credited to John Walton