It's a time of transition for France's national railway operator SNCF, as it shakes up its high-speed brands: a much-derided rebrand of its well-known high-speed TGV trains to "inOui", cutting its service-light iDTGV, and boosting services of its low-cost TGV, Ouigo, which I travelled on recently and which was a fascinating experience from a #PaxEx perspective.
Essentially, Ouigo trains operate alongside regular high speed trains, largely at times of day and between stations where there is lower demand and thus opportunity for a low-cost service. And it really is low-cost: a two-hour high-speed train journey that's readily available at the lead-in price of ten euros: that's twelve US dollars.
So what's the difference between the Ouigo and the TGV? For a start, Ouigo has no first class and no buffet car, so you need to pick up a snack or drink at the stations (which always have at least a French-style vending machine for a Kinder Bueno or a Schweppes Agrum', if not a sandwich and a pastry). Frankly, no worries.
Ouigo also started off operating from out-of-the-way stations. My Paris-Lyon trip, for example, started almost empty at Charles de Gaulle airport to Paris' northeast, filled up with passengers at Marne-la-Vallée – Chessy to the east of the city, and then ran nonstop to Lyon Airport, a half-hour's airport tram ride east of Lyon, from where it continued south. (Ouigo now runs from Paris Montparnasse, and plans to run from two further city-centre stations, emulating low-cost airlines' move from out-of-the-way secondary airports to main airports.)
Since I was actually going from airport to airport, this was perfect (and indeed there were no actual TGVs that met my needs), and for many people who live in suburbs closer to the stations Ouigo uses this will be a benefit. Of course, if I'd had to factor in the cost of the connections from airport to city then my calculations might have been different, rather like any airline LCC. Nevertheless, Ouigo certainly seems to have had a downward pricing effect on early-morning mainline TGV tickets.
Like many LCCs, sales are only the Ouigo website, and pricing is on ancillary basis. Want a power socket? That's 2€, an ancillary upsell Singapore Airlines' LCC Scoot is open about, and which many legacy airlines with extra-legroom economy seating do quietly by not installing sockets in the cheap seats. Space in the quiet car, which automatically comes with a plug is 3€ on top of the power socket fee.
A piece of luggage larger than a carryon is 5€ at the time of booking, rising to 10€ if bought after booking but prior to travel, and 20€ if bought at the station. Sound familiar?
Speaking of the station, Ouigo warns passengers to arrive 30 minutes before their train, and indeed staff check passengers' tickets (mine was on my mobile, using the Ouigo app, which worked very well) and size up luggage. Apart from that process, it was much like taking any other French train.
Despite the exterior of the Ouigo train being absolutely filthy, inside the seats were comfortable, clean and felt like regular train seats. The key difference in my upper deck cabin, apart from the slightly eyewatering pink and blue colour combination, was that only two sets of four seats around tables were installed, so most passengers will be sitting in an airline style seat.
It surprised me, frankly, that there was no upsell opportunity for a table seat — when travelling with family or friends I'd pay a few euros to be able to spread out.
In my upstairs compartment the seats were in a 2-2 layout, but elsewhere on the train I saw both 2-2 and 1-3 configurations. It would be smart for Ouigo to allow single travellers to guarantee themselves a single seat with a slight upcharge.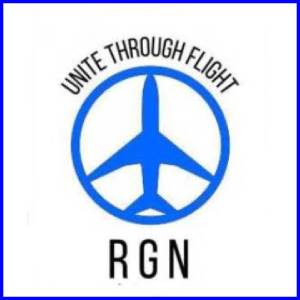 Similarly, for those passengers purchasing a large piece of luggage, it would be very helpful to be able to choose not to have to climb the stairs to the upstairs cabin, since there are both lower deck cabins and on-the-level seating available. Normally I like a window, but with the train both departing and arriving before dawn I'd rather not have had to lug my bag up and down the stairs.
Power, of course, was only guaranteed for those passengers purchasing seats with the power surcharge. The sockets were standard European style, and worked well.
I was in the quiet car, but my sleepy fellow passengers were well behaved, with clear signage to set standards around phone usage and talking quietly.
For a train that got me where I needed to go, on time, at a frankly incredulously cheap price, I would take Ouigo again hands down.
Related Articles: