As Airbus disclosed more details last week about its plans to develop hydrogen-powered aircraft to help decarbonize the aviation industry, Environmental Defense Fund (EDF) president Fred Krupp sounded a loud, general warning bell about hydrogen's potential to leak and accelerate global warming.
"Recently, we've learned that hydrogen leaking is like methane and, right now, neither Airbus nor any other company even has the equipment to measure hydrogen leakage," Krupp cautioned during a panel discussion at the Airbus Summit in Munich on 1 December. "You can measure big leaks that cause a risk for explosion, but not the small leaks that accumulate to make global warming worse." EDF is a US-based nonprofit environmental advocacy group.
Drawing comparisons with methane leaks from the oil and gas industry, Krupp said: "When we first started talking about methane, every oil company in the world told us their systems were designed not to leak and that they didn't leak. They were so confident of this they gave us permission to go on site and measure the leakage. We found, unfortunately, vast leaks. Much more than even the government was estimating — 60% more in the United States. With hydrogen, we basically need to go out and begin measuring."
On the plus side, he noted that Massachusetts-based Aerodyne Research is developing an instrument that "should be available soon to measure [hydrogen leakage] at these small quantities". 
Unlike methane, hydrogen itself is not a greenhouse gas. However, it has indirect greenhouse-gas effects, said Krupp, because when it leaks into the atmosphere it makes water vapor, which can form heat-trapping cirrus clouds. 
It also reacts with naturally-occurring hydroxyl radical (∙OH), reducing its ability to destroy methane — a greenhouse gas which EDF says has 80 times the global-warming power of carbon dioxide over a 20-year period, although it remains in the atmosphere for a much shorter amount of time. According to the International Energy Agency (IEA), methane is responsible for around 30% of the rise in global temperatures since the industrial revolution.
"∙OH is important because that's breaking down the methane, so when you take the hydroxyl radical out of the atmosphere, you're extending the shelf life of methane," explained the EDF chief. "Newly-published research suggests that the effect of hydrogen leakage is double or maybe as much as six times the warming effects as was previously known. That's why we need to pay attention to this."
While there is "very little opportunity" for leakage when using hydrogen in one place to make, for instance, green steel, Krupp asserted that: "If you're distributing hydrogen all over the world to many airports, many vehicles, and many airplanes, intuitively there's more opportunities to leak."
Airbus acknowledged the need for "more understanding" on the potential for hydrogen to leak and the impact this could have on the atmosphere. However, the airframer is "convinced" that the positives of transitioning to hydrogen far outweigh the negatives.
Speaking on the same panel as Krupp, Airbus chief technical officer Sabine Klauke said that "we need to create understanding" on the issue of hydrogen leakage, noting that the manufacturer is already "active" with research institutes MIT and Germany's DLR to broaden knowledge on the subject. Klauke also pointed to technical levers that can be put in place to address the issue of leakage.
She said:
If we put in catalysts to make sure that the hydrogen which is about to leak is actually becoming water before it leaks, then you can come around the topic.
On the issue of contrail cirrus, Klauke highlighted Airbus' 'Blue Condor' project, in which the airframer is "flying hydrogen on a little glider aircraft with the sole objective to measure the impacts in the atmosphere". Flights have already started, she noted, and in the first quarter of 2023, "we will have the real tests on the contrail side and then, of course, we can have measures around that".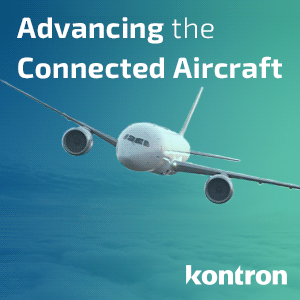 Krupp's warning came against the backdrop of Airbus showcasing its environmental efforts to journalists from around the world who had assembled in Toulouse and Munich for the European airframer's two-day summit. Central to those efforts is Airbus' 'ZEROe' hydrogen-powered conceptual aircraft program.
Airbus announced during the summit that it is developing a hydrogen-powered fuel cell engine as a potential propulsion system for a zero-emission aircraft with a targeted service-entry date of 2035. It is also studying three types of hydrogen-combustion engines under the program.
Airbus plans to start ground- and flight-testing the fuel cell engine architecture onboard its ZEROe demonstrator aircraft toward the middle of this decade. The A380 MSN1 flight test aircraft is currently being modified to carry liquid hydrogen tanks and associated distribution systems, said the manufacturer.
"At scale, and if the technology targets were achieved, fuel cell engines may be able to power a 100-passenger aircraft with a range of approximately 1,000 nautical miles," said Glenn Llewellyn, VP zero-emission aircraft at Airbus. "By continuing to invest in this technology we are giving ourselves additional options that will inform our decisions on the architecture of our future ZEROe aircraft, the development of which we intend to launch in the 2027-2028 timeframe."
Asked by Runway Girl Network if Net Zero 2050 goals can be achieved without hydrogen, but rather through a combination of more efficient aircraft engines, hybrid electric innovation, a massive increase in sustainable aviation fuel (SAF) production, carbon offsets and optimized Air Traffic Management, Airbus' Klauke said the airframer believes all are necessary but that hydrogen will play "the most powerful" role in ensuring those targets are met.
Can Net Zero 2050 be achieved through combo of more efficient engines, hybridization, 100% SAF compliance, huge SAF production, carbon offsets & efficient ATM? Is it doable without hydrogen? All are necessary, says Airbus CTO, but "most powerful for us is hydrogen" #AirbusSummit pic.twitter.com/E1whyL0HDa

— Runway Girl Network 🏳️‍🌈 (@RunwayGirl) November 30, 2022
EDF's Krupp said he is not "against" hydrogen and it "may have a place in sustainable aviation", but only if robust regulatory standards are put in place to ensure that as hydrogen production and distribution is scaled up, leakage is closely measured.
"Pay attention to the details because the details matter a lot," cautioned Krupp. "Standards need to be tight to ensure steps [to reduce aviation's impact on climate change] are forward and not sideways or even backwards."   
Related Articles:
All images credited to istock.com/newannyart